2017-18 Farm to School Institute Kickoff Retreat in Photos
Last week, twelve school teams from the six New England states and New York gathered for three days to kickoff our Northeast Farm to School Institute at Shelburne Farms to advance food, farm, and nutrition education and expand local products served in cafeterias. Vermont has long championed Farm to School efforts, and as federal nutrition standards are being rolled back, we're working to step into the breach and model success for others. The Institute is part of that model and over its ten years, has supported FTS programs at 62 schools and districts, reaching over 38,000 Northeast students.
During the three-day retreat, teams of food service staff, teachers, administrators, and community partners networked with one another and experts in the field to expand their understanding and practices of FTS. They created action plans for the coming school year in collaboration with an experienced FTS coach, who they will continue working with throughout the 2017-18 school year to implement their Farm to School programs and integrate best practices (farm visits, gardening and cooking activities, serving seasonal foods in school cafeterias, and offering food-based, hands-on science, math, and literacy lessons). 
2017-18 participating teams include - a huge thank you for your energy and dedication!
Berlin Elementary School (Berlin, VT)
Vermont School for Girls (Bennington, VT)
Harwood Union High School (Moretown, VT)
Springfield School District (Springfield, VT)
Providence Public School District (Providence, RI)
Johnson City Central School District (Johnson City, NY)
Saranac Lake Middle School (Saranac Lake, NY)
Nashua School District (Nashua NH)
Witchcraft Heights Elementary School (Salem, MA)
Albert S. Hall School (Waterville, ME)
Charles Barnum Elementary School (Groton, CT)
East Hartford Public Schools (East Hartford, CT)
[All photos (c) Shawn Cimonetti]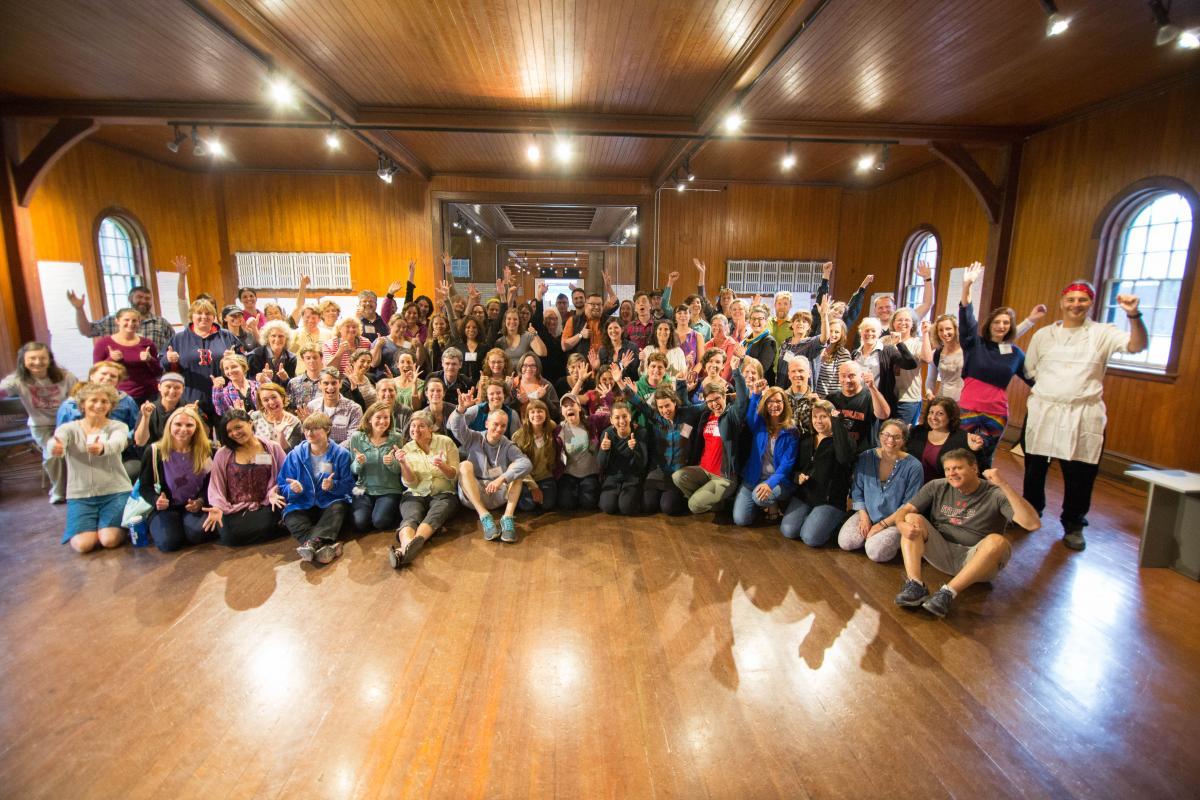 All participating teams, coaches, and VT FEED staff celebrate the Institute during the last activities of the retreat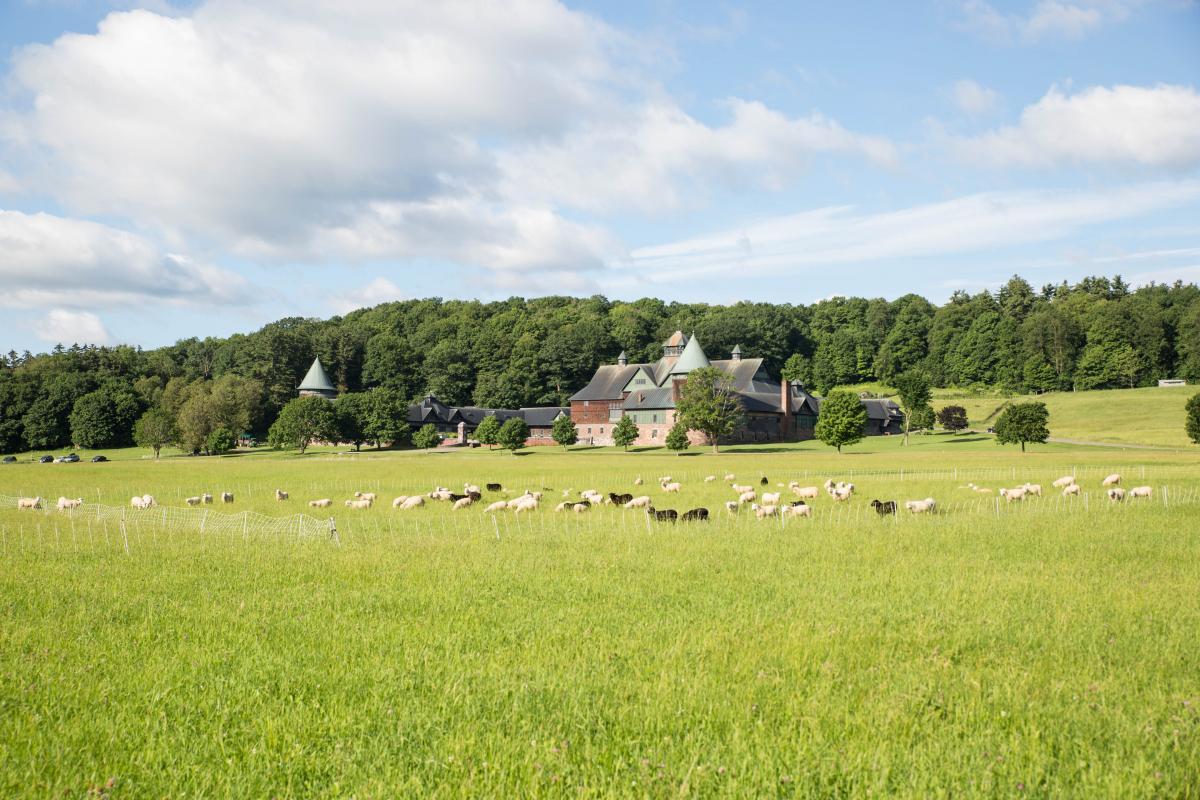 The Institute Kickoff Retreat is held at Shelburne Farms, a 1,400-acre working farm and forest dedicated to educating for sustainability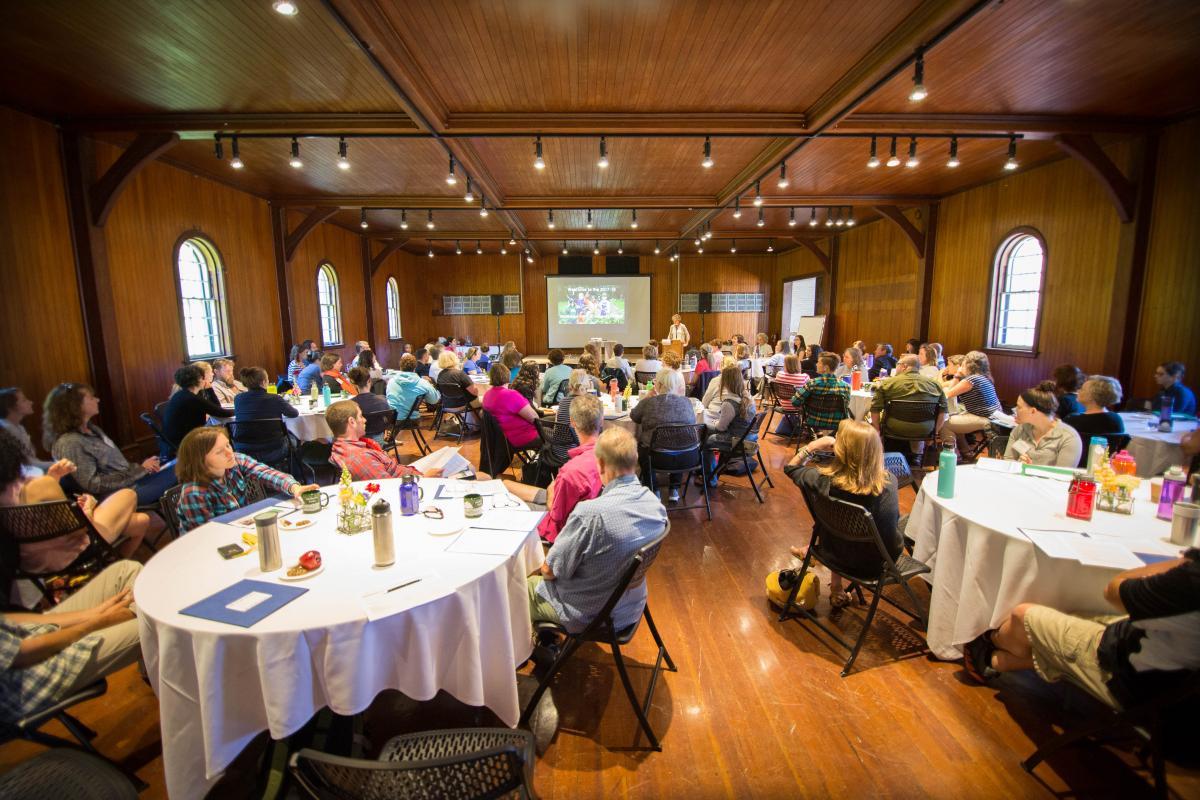 Teams gather for the opening remarks by VT FEED staff at the Coach Barn at Shelburne Farms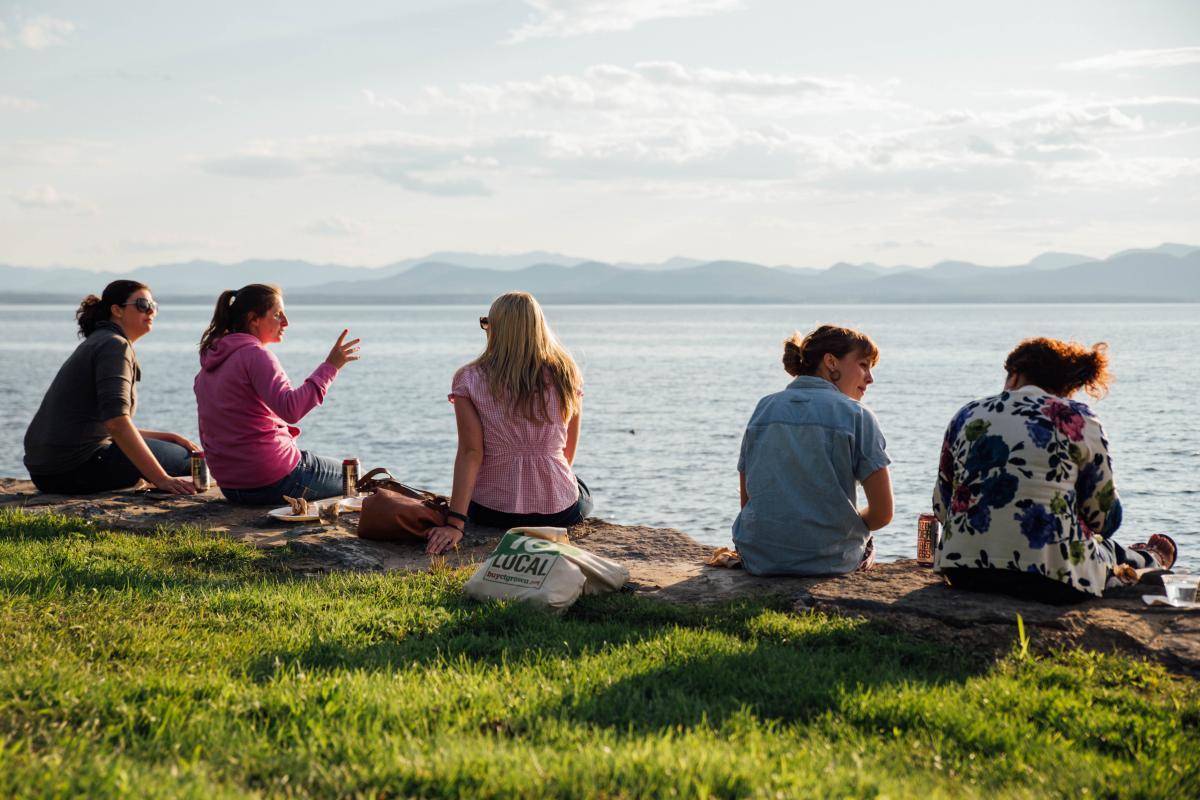 A school team works together along the shores of Lake Champlain, developing their FTS action plans for the coming school year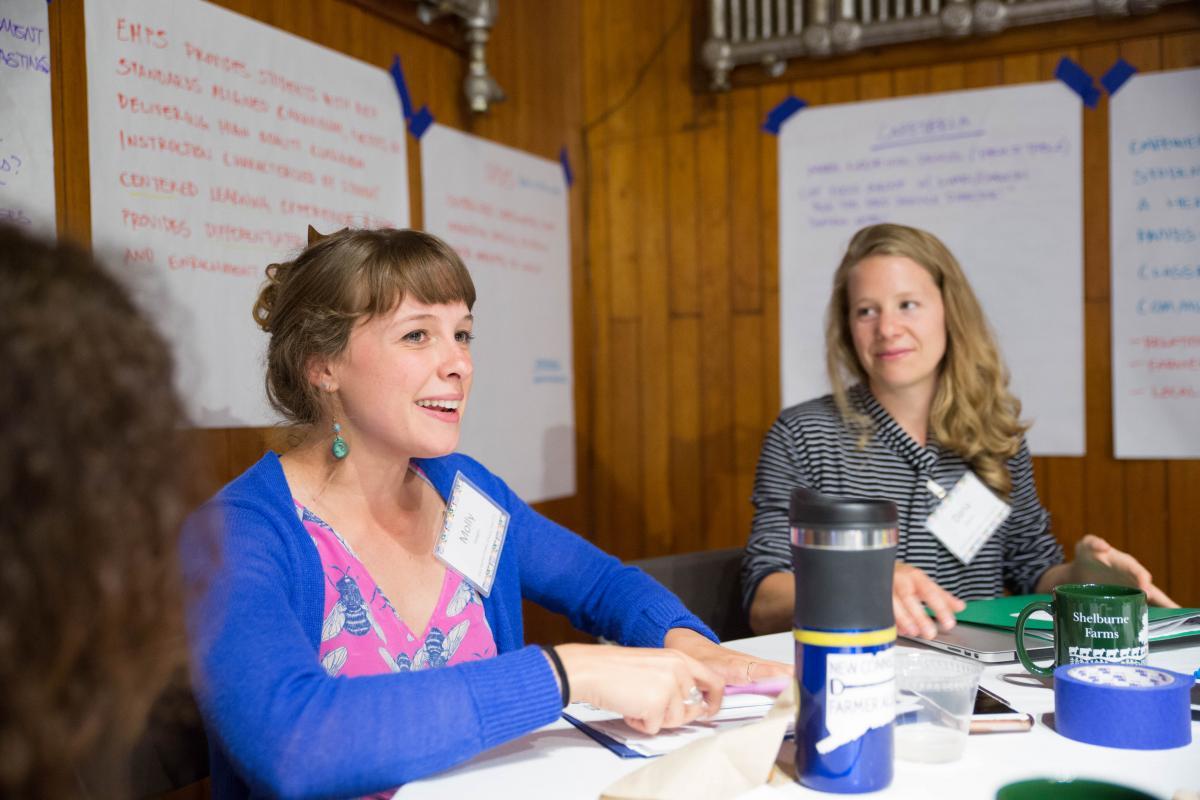 The East Hartford Public Schools team in their action planning time with team coach Dana Stevens of UConn Extension and Farm to Institution New England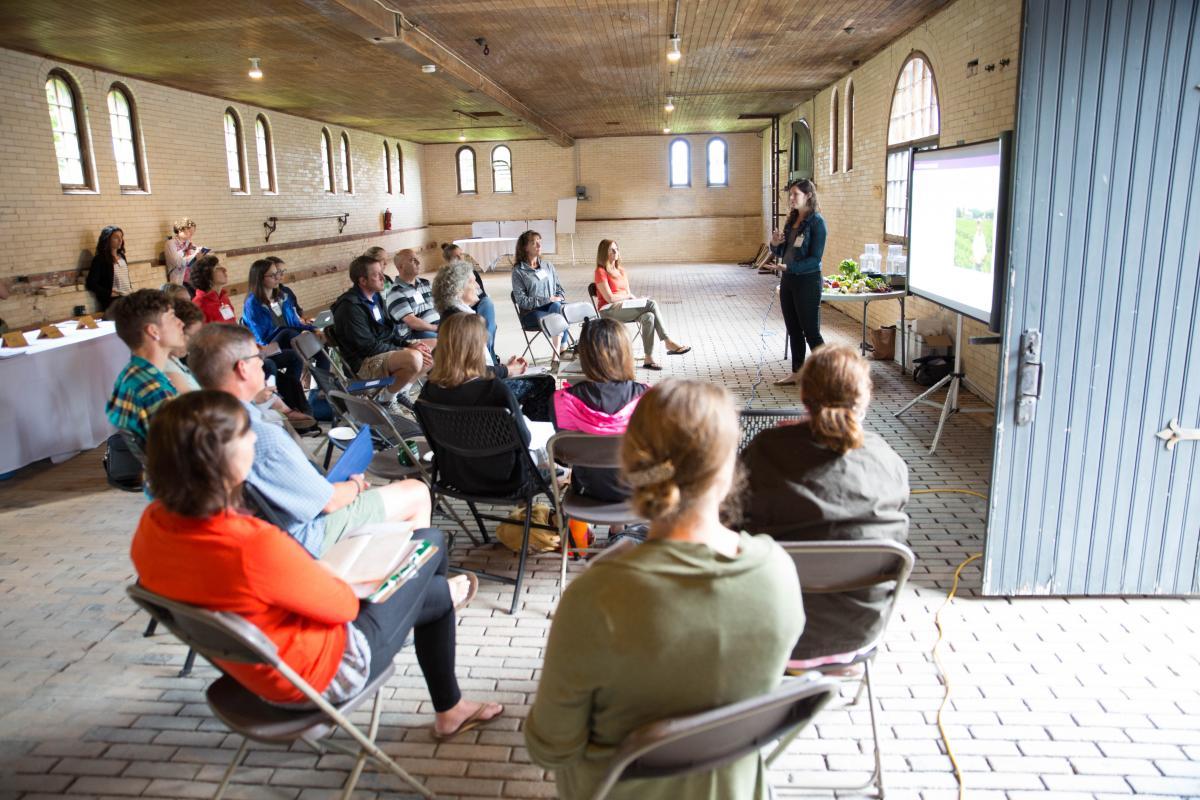 Participants in a workshop on "Designing the Local & Affordable School Menu" with Rachel Harb, sharing the story of Chicopee Public Schools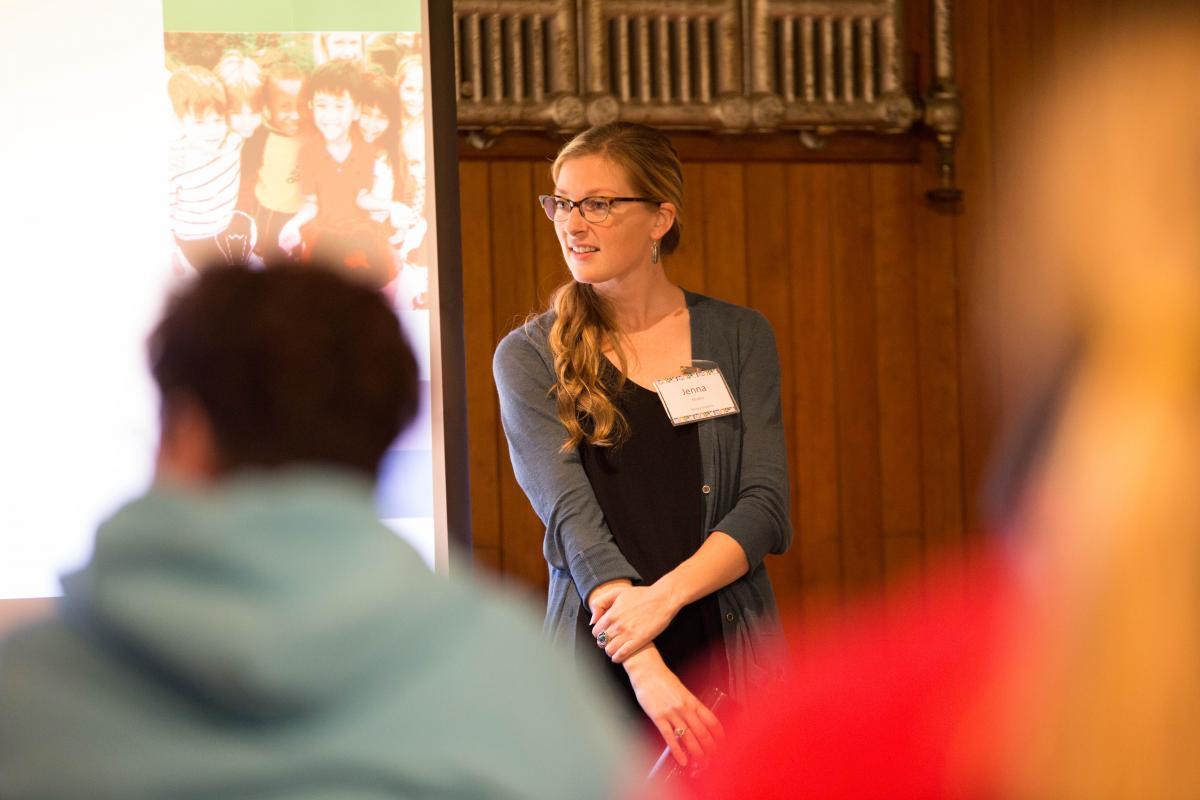 Guest present Jenna Mobley of Georgia Organics shares on integrating Farm to School into K-12 curriculum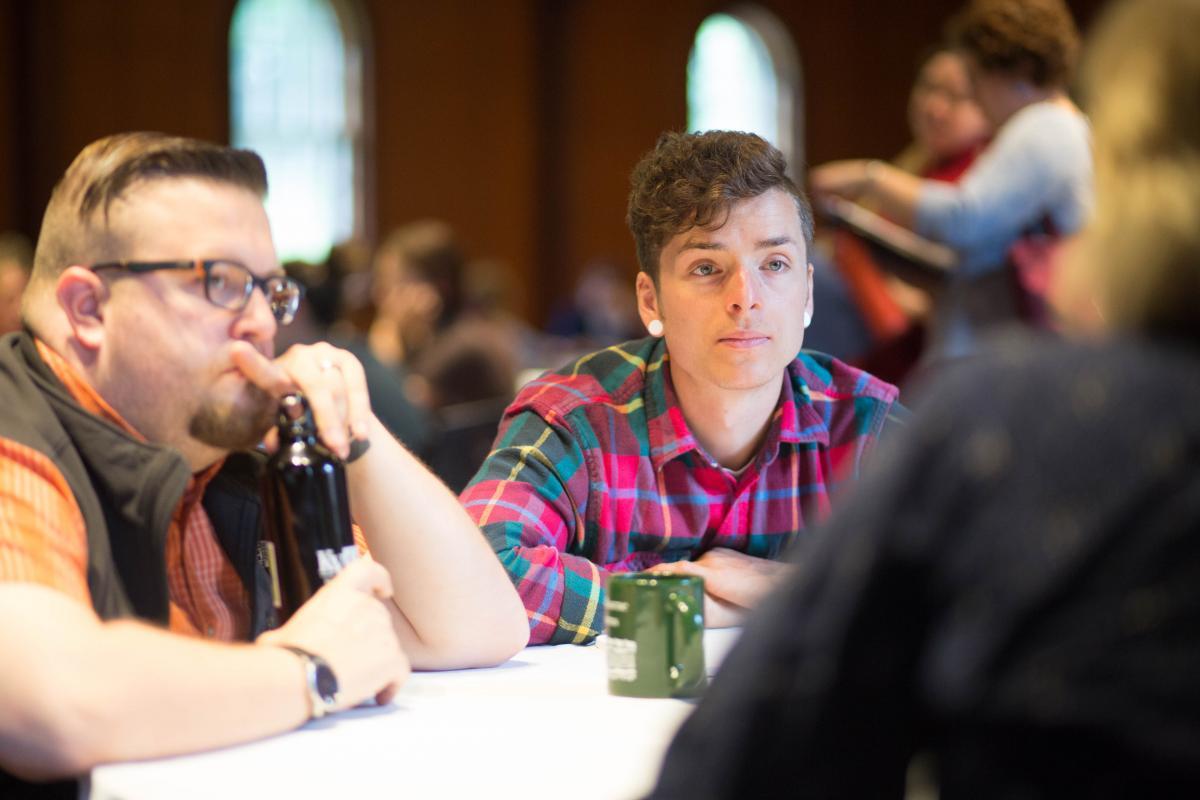 Team members from the Albert S Hall School in Maine during their team action planning time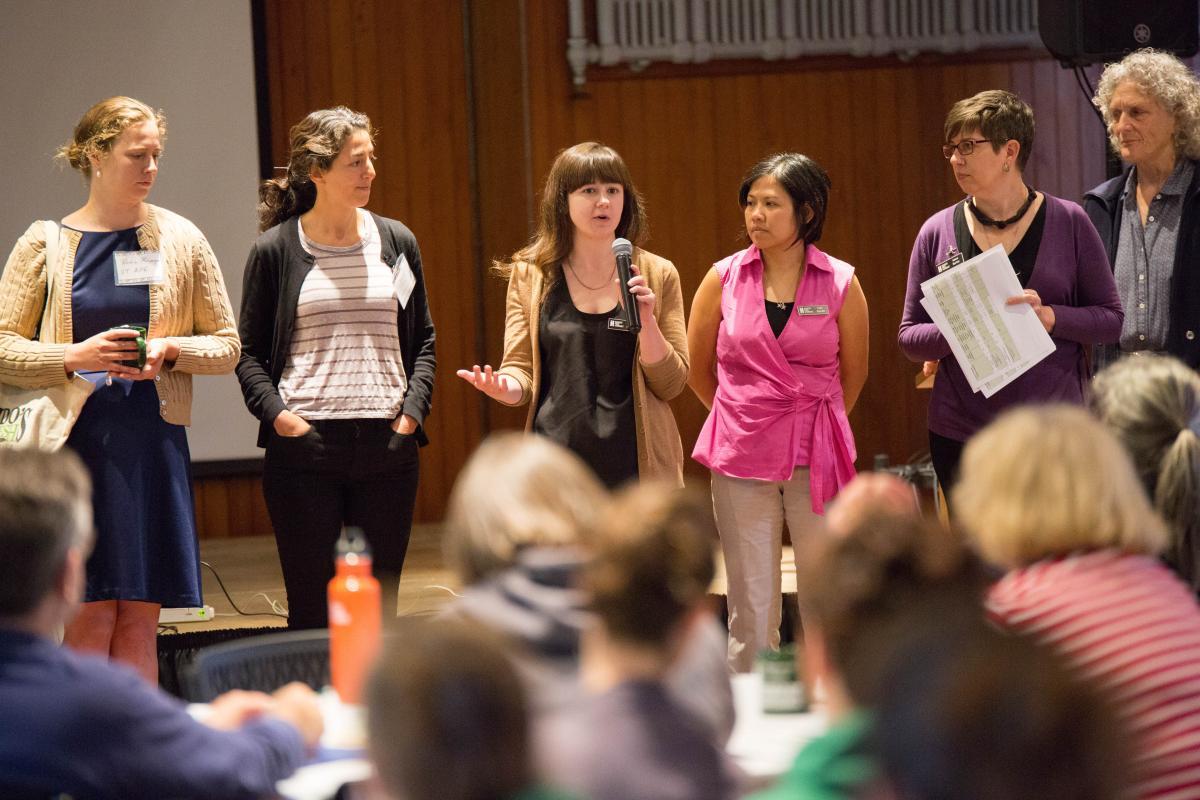 Farm to School partners from the USDA, Massachusetts Farm to School, Hunger Free Vermont, VT Agency of Education, and many more shared their expertise during "curbside consulting" sessions where participants could ask targeted questions about their Farm to School program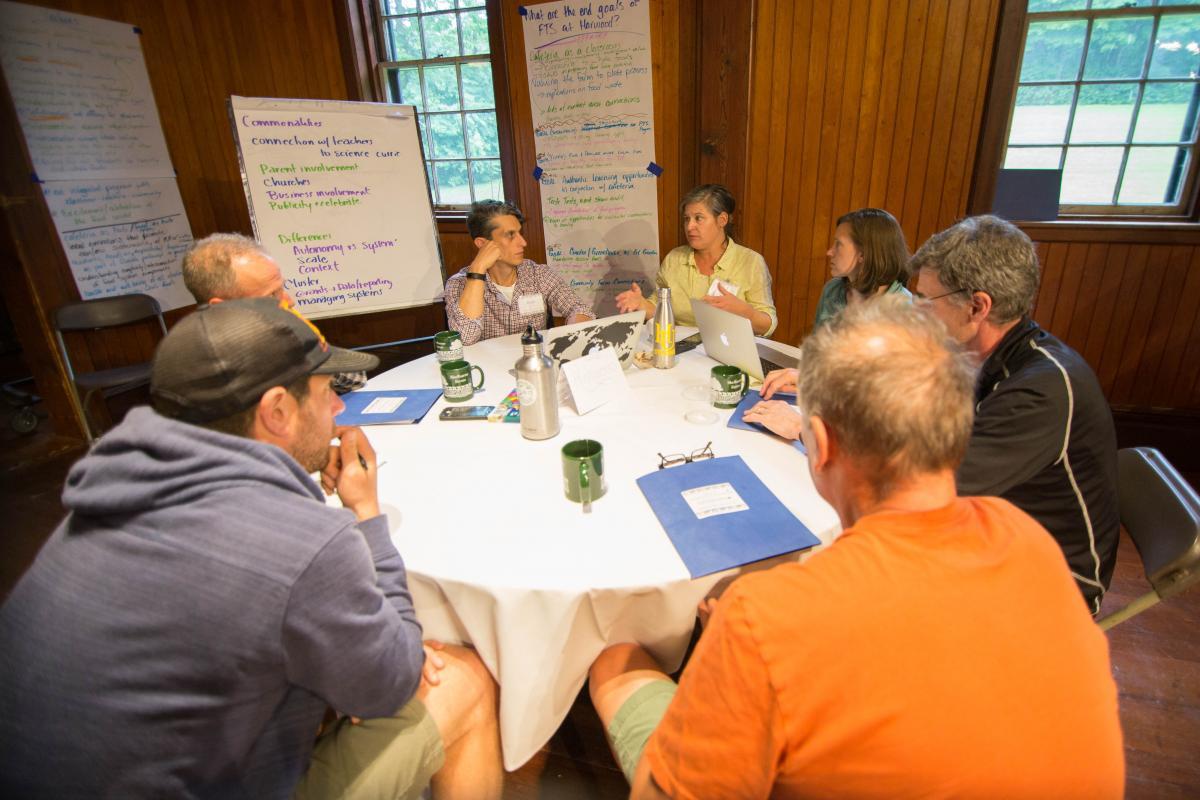 The Harwood Union High School team of Moretown, VT developing their action plan goals with coach Ryan Morra of Vermont FEED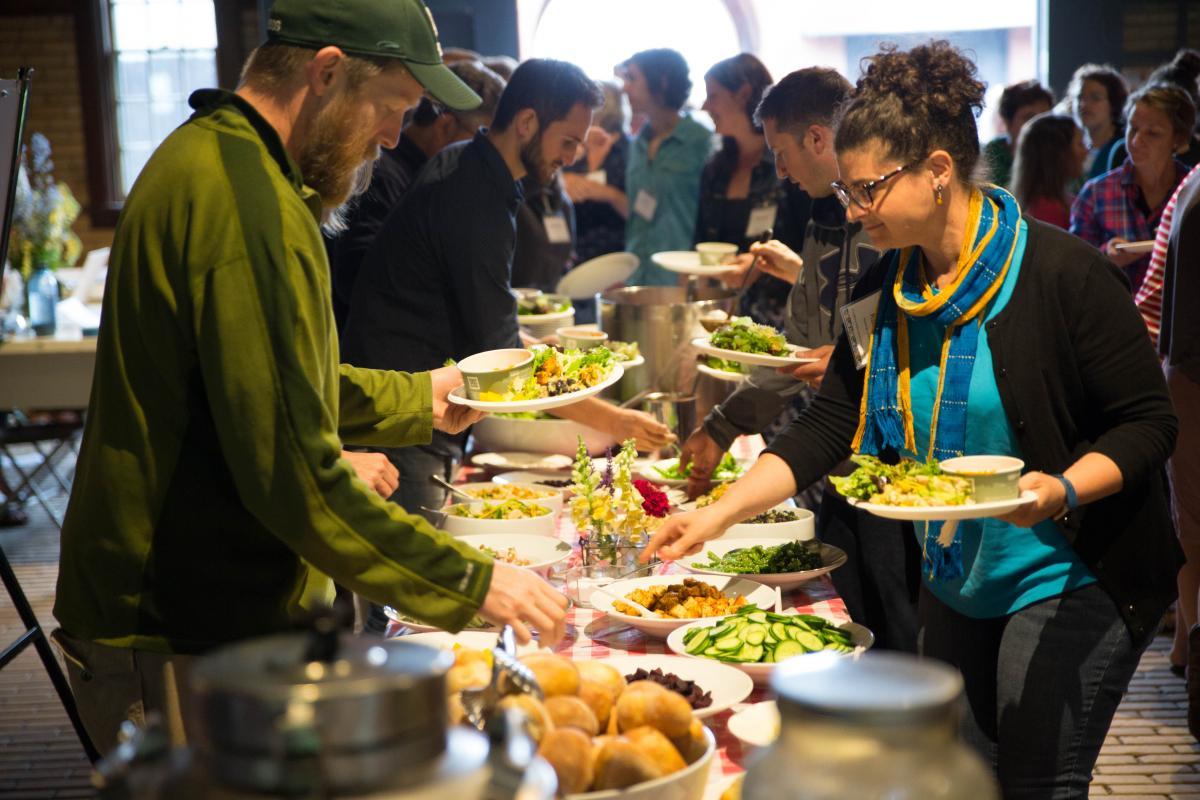 Participants enjoyed farm-fresh meals inspired by recipes in New School Cuisine, a recipe collection by and for school school nutrition staff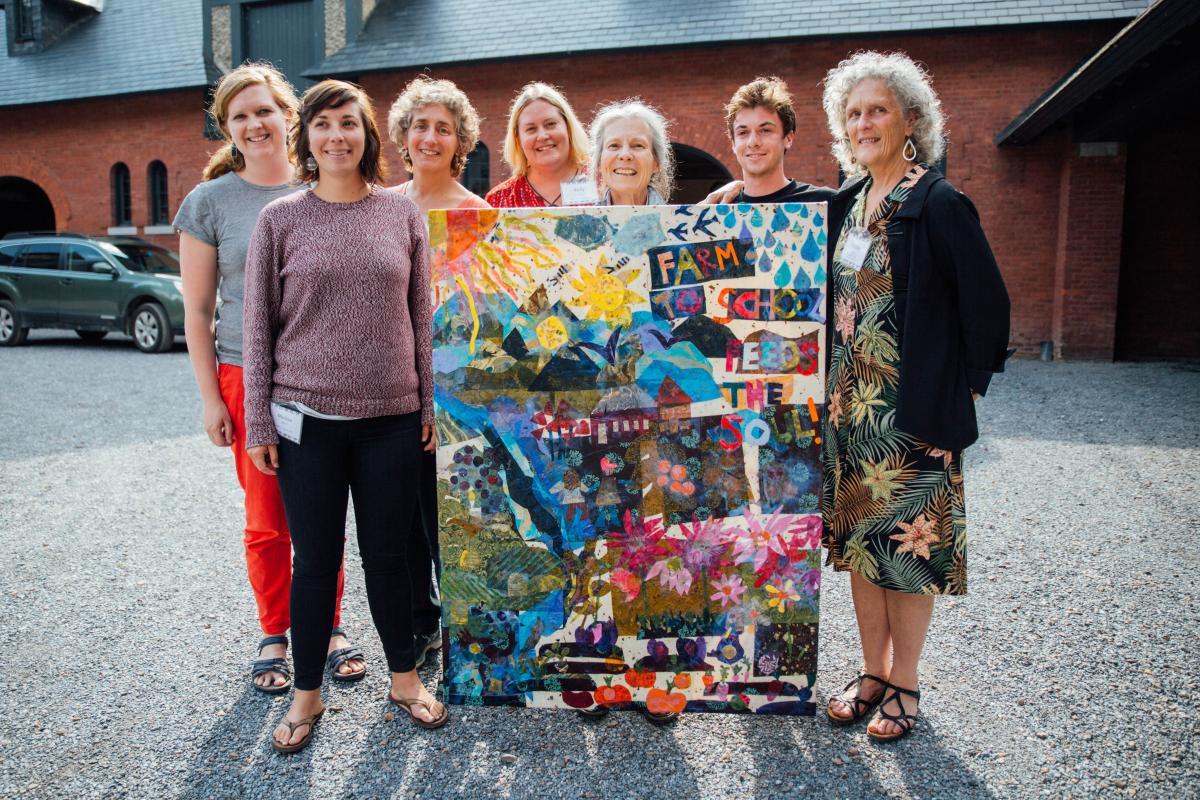 Artist Bonnie Acker and VT FEED staff present the final, collaborative collage created by participants during the Institute