Staff Bios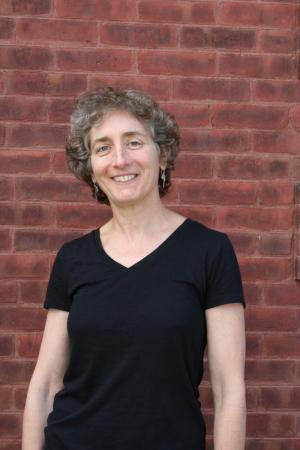 Betsy Rosenbluth
Vermont FEED Project Director
After a brief stint working in aquaculture on the Red Sea, Betsy realized that policy and governance issues were more of a calling than cultivating shrimp. She spent a decade with the City of Burlington directing its sustainable city initiative, neighborhood programs, and waterfront development. Betsy helped launch the Burlington School Food Project and Burlington's Sustainable Schools Project. With VT FEED, she helped draft and pass Vermont's first farm to school bill. Betsy also served as Director of Projects for the Orton Family Foundation overseeing community planning projects, evaluation, and capacity building in towns throughout New England and the Rocky Mountain West.
As VT FEED's Project Director, Betsy provides leadership, vision, and coordination to advance its mission. Her work includes fundraising, communications, partner relations, and general management in coordination with the VT FEED Program Director. Betsy provides backbone support to the Vermont Farm to School Network and to the Northeast Regional Steering Committee of the National Farm to School Network.
Betsy lives with her family in Burlington where she walks down to Lake Champlain for the sunset whenever she can.
---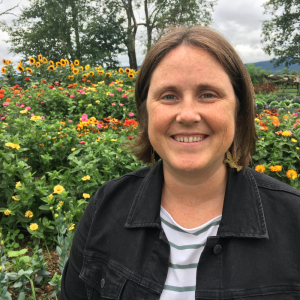 Helen Rortvedt
Vermont FEED Program Director
Helen is the Farm to School Program Director at NOFA-VT. She works closely with school nutrition professionals, farmers, and other farm to school stakeholders across Vermont to support local food purchasing in schools, and to forge strong connections between the cafeteria, the classroom, and the community. Prior to joining NOFA-VT, she served as the Executive Director at KidsGardening to advance the school and youth gardening movement across the country. She was also part of the founding team at Food Connects in Brattleboro, Vermont where she helped to establish and grow farm to school programs in southern Vermont with a strong focus on school nutrition programs and local purchasing. In addition, she has worked as a classroom teacher, a field-based educator, and a Peace Corps Volunteer in Bolivia. Helen is a graduate of St. Olaf College and holds an M.A. in Sustainable Development from SIT Graduate Institute.    
---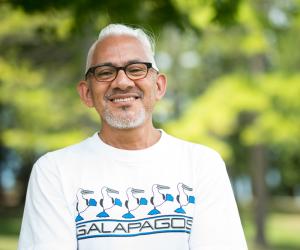 Jorge Yagual
Vermont FEED Professional Learning Coordinator
Jorge Yagual, MPH, RD, is a Public Health Nutrition Educator who specializes in direct classroom education. A Registered Dietitian with a Master's Degree in Public Health from Hunter College, New York, Jorge joined the Shelburne Farms Professional Learning Programs and VT-FEED Farm to School Team in January 2019 to focus on advancing the Northeast Farm to School Institute programing. He is passionate about inspiring youth, building caring healthy communities and cultivating strong relationships and partnerships. His commitment to project-based learning, sustainability and diversity is deeply aligned with Shelburne Farms educational practices and priorities. Jorge is a creative problem-solver; effective communicator and receptive listener. He lived and worked in Manhattan, New York prior to moving to Shelburne, VT with his beloved English Bulldog Bernard.
---
Ryan Morra
VT FEED Professional Learning Coordinator
Ryan's connection to education, food, farming, environmental and social justice runs deep. He cut his teeth in farming while studying at Warren Wilson College in Asheville, North Carolina, where he received his B.S. in Biology and Environmental Studies, all the while volunteering with in the college's farm and garden, and employed on the sustainable forestry work crew. He acquired his teaching license in 7-12 General Science through a fellowship at Eagle Rock School & Professional Development Center in Estes Park, CO. There, he explored innovative place-based and project-based teaching models for his practice, including the co-development of a specialized course, You Are What You Eat.
Throughout his educational journey, Ryan interspersed myriad agricultural and outdoor adventures, including farming in Tuscany at Spannocchia, mountaineering in Patagonia, Chile, working as a backcountry caretaker with the Green Mountain Club, and leading a Vermont Youth Conservation Corps high school crew. Ryan received his M.S. through the Field Naturalist & Ecological Planning Program at UVM, where he created a place-based education initiative in Adjuntas, Puerto Rico that was modeled after the UVM-Shelburne Farms PLACE Program.
As Shelburne Farms' Education for Sustainability (EFS) Partnerships Coordinator, Ryan works in many capacities on and off the farm facilitating professional development for educators around EFS through the Sustainable Schools Project and facilitating farm-to-school professional learning with Vermont FEED. You will also see him teaching in our school programs and working with the students and teachers of our partner schools around the state.
Ryan resides in Hinesburg with his wife, their beautiful mutt of a rescue dog, a feisty three-legged cat, and more house plants than he can count.