Vermont Maple in Every School (& a recipe!)
This past Valentine's Day, the State House cafeteria served breakfast to legislators to promote the new project, Vermont Maple in Every School, an initiative connecting schools with county sugarmakers in order to bring local, pure maple syrup products and education into school cafeterias and classrooms. Heart-shaped pancakes were doused with Vermont Maple Syrup, plated, served by the State House Abbey Group Management Company's chefs and partners. Our goal: to highlight Vermont's farming heritage and illustrate the idea that every Vermont school should have access to pure Vermont maple syrup.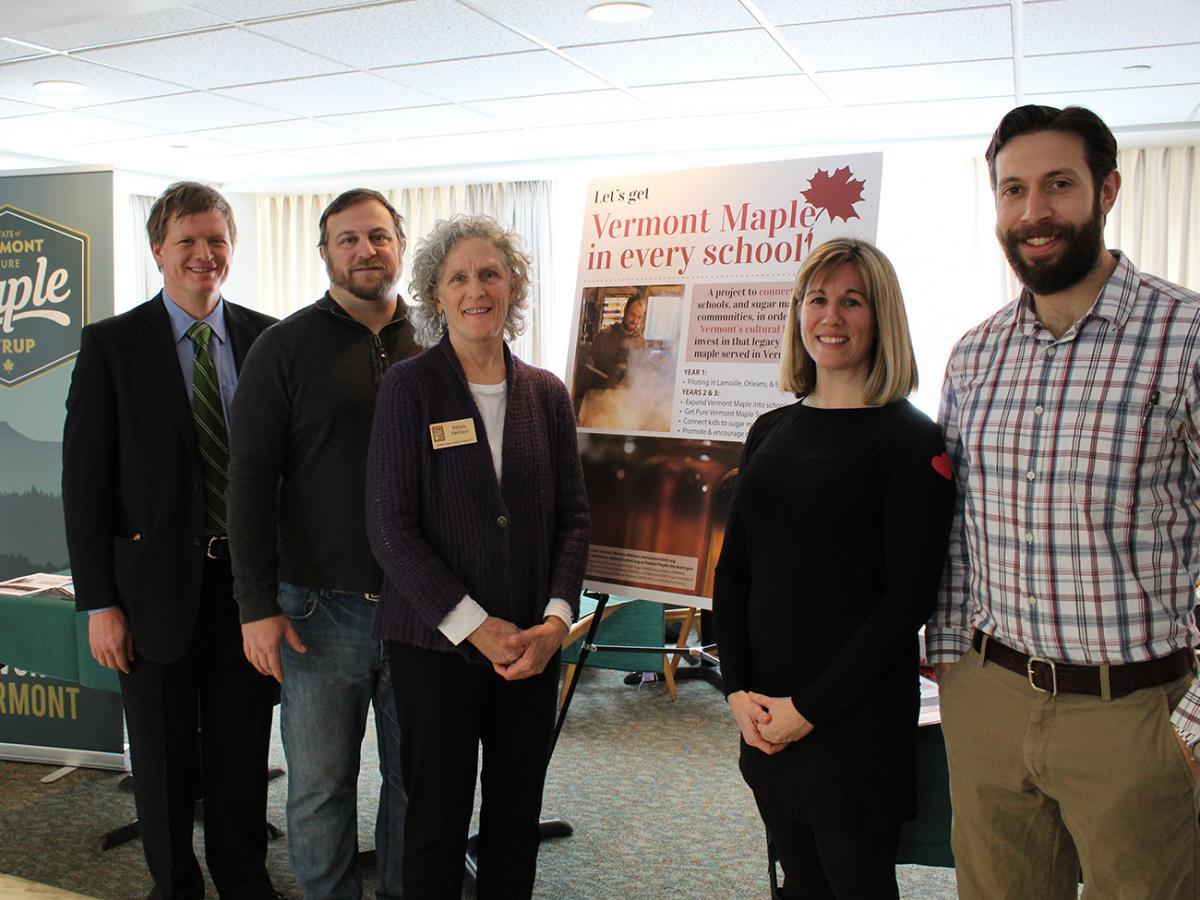 "We are thrilled to be working with our partners to help make connections between students and local sugar makers. Maple syrup is a part of Vermont's identity and showcasing that heritage with young students will keep that legacy alive in coming generations. Our members could not be happier to help provide maple syrup at a reasonable price so that our state's school food programs can offer pure Vermont maple syrup.  We are excited to assist in providing Vermont's children with an understanding of where their food comes from."  — Matt Gordon, Executive Director, Vermont Maple Sugar Makers' Association
To organize the Vermont Maple in Every School project, which has long been brewing with sugar makers and food advocates alike, we collaborated with the Vermont Maple Sugar Makers' Association (VMSMA) and the Vermont Agency of Agriculture Food & Markets. This newly formed partnership is a shining example of how the state is connecting the community, the cafeteria, and the classroom to promote place-based education and locally-sourced ingredients for students.
WCAX covered the story of maple in every school - watch it here.
And — as Vermonters know — there are plenty of good uses for syrup beyond the pancake. We're sharing a tried and true recipe that's easily customizable: more cinnamon? Sure! Throw some raisins in? Why not! And don't feel obligated to cut up fresh bread; cube leftover bread as it is about to turn stale (including english muffins), throw them in the freezer, and prepare this bake when you have about 8 slices' worth. For a creamier product, fold in cubes of reduced fat cream cheese into mixture before letting it rest for 30 minutes. Enjoy!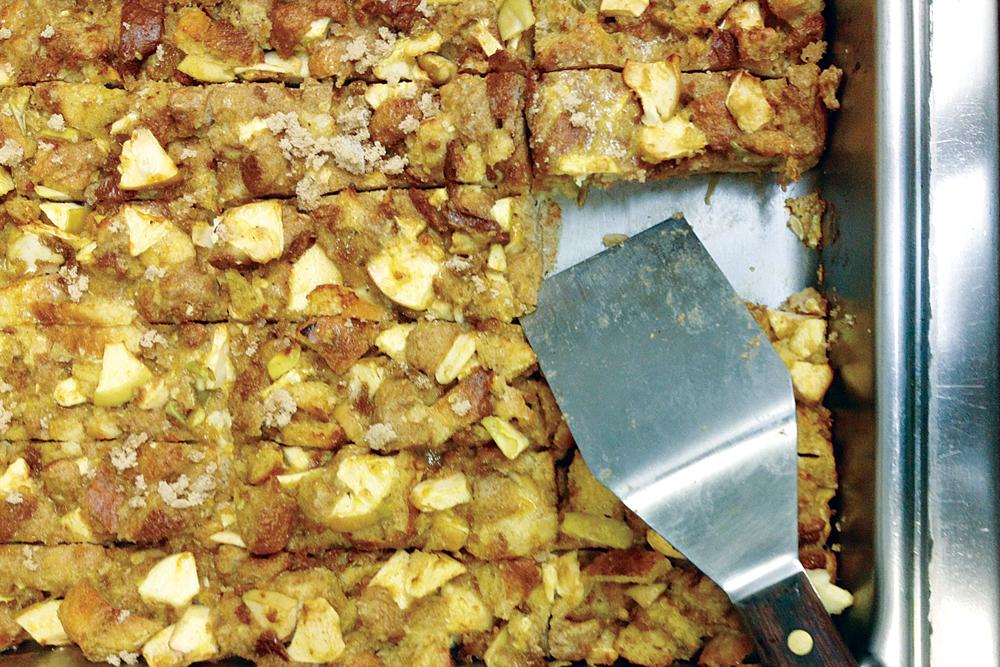 Vermont Maple Apple French Toast Bake
(Makes 4-6 servings)
Ingredients
1 apple, cored and cut into 8 wedges
6-8 slices any hearty whole grain bread, cut into 1 inch cubes
4 eggs
1 C milk
2 T Maple syrup
1 1/2 t cinnamon, divided
1/4 t nutmeg
1/8 t salt
1 t sugar
Directions
Coat a 12"x 8" square pan with cooking spray.
Lightly beat eggs in a large bowl. Add milk, maple syrup, ½ tsp. cinnamon, nutmeg, and salt; whisk to combine. Stir in the apple slices, then fold in the bread.
Pour mixture into a prepared pan. Cover with foil. Refrigerate 6-8 hours or overnight.
Before baking, let the French toast stand at room temperature for 30 minutes.
Mix together remaining tsp. of cinnamon and sugar. Sprinkle on top of French toast.
Bake uncovered at 400ºF for 30 minutes or until set and browned on top.
This recipe is adapted from the VT FEED publication, New School Cuisine: Nutritious and Seasonal Recipes for School Cooks by School Cooks. Released in 2013, the cookbook was made in effort to share recipes among child nutrition professionals who cook food that nourishes children's bodies and minds. Find it in PDF form as a free download here, including this recipe scaled up for school-sized quatities. To purchase a physical copy of the book, visit the Shelburne Farms online store. Look out for eight new recipes to be released in early 2017!