Recapping Our 9th Annual Northeast Farm to School Institute
June marked the beginning of our 9th annual Farm to School Institute with a three-day kickoff retreat at Shelburne Farms. This year-long professional development program supports twelve selected school and early childhood teams from the Northeast in designing and implementing effective, school-wide Farm to School programs— programs that create a culture of wellness, improve food quality and access, engage students in agriculture and nutrition education, improve eating habits and strengthen local food systems.
Additionally, representatives from all over the USA — Montana, Maine, West Virginia, Virginia, New York, Mississippi, and Massachusetts — joined to learn about the Institute model to adapt it to their own states.
Here's a look into the 2019-20 cohort's three-day kickoff retreat:
---
DAY ONE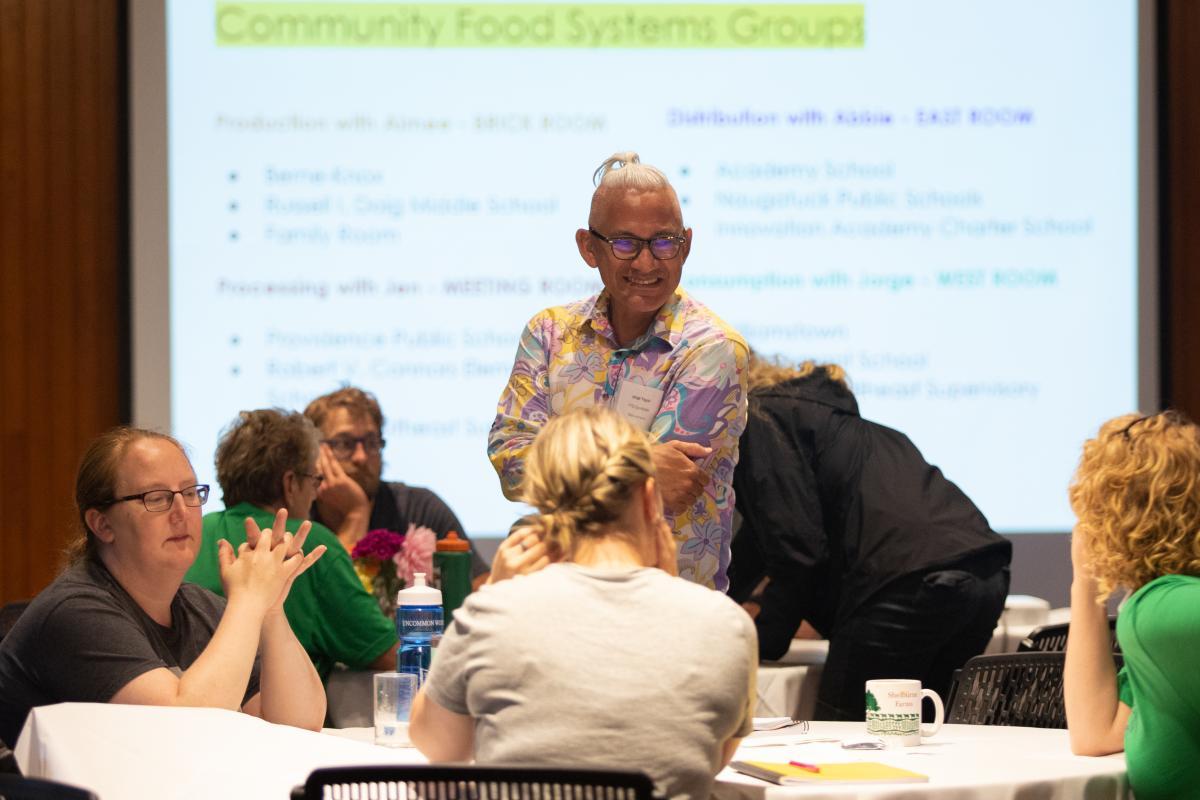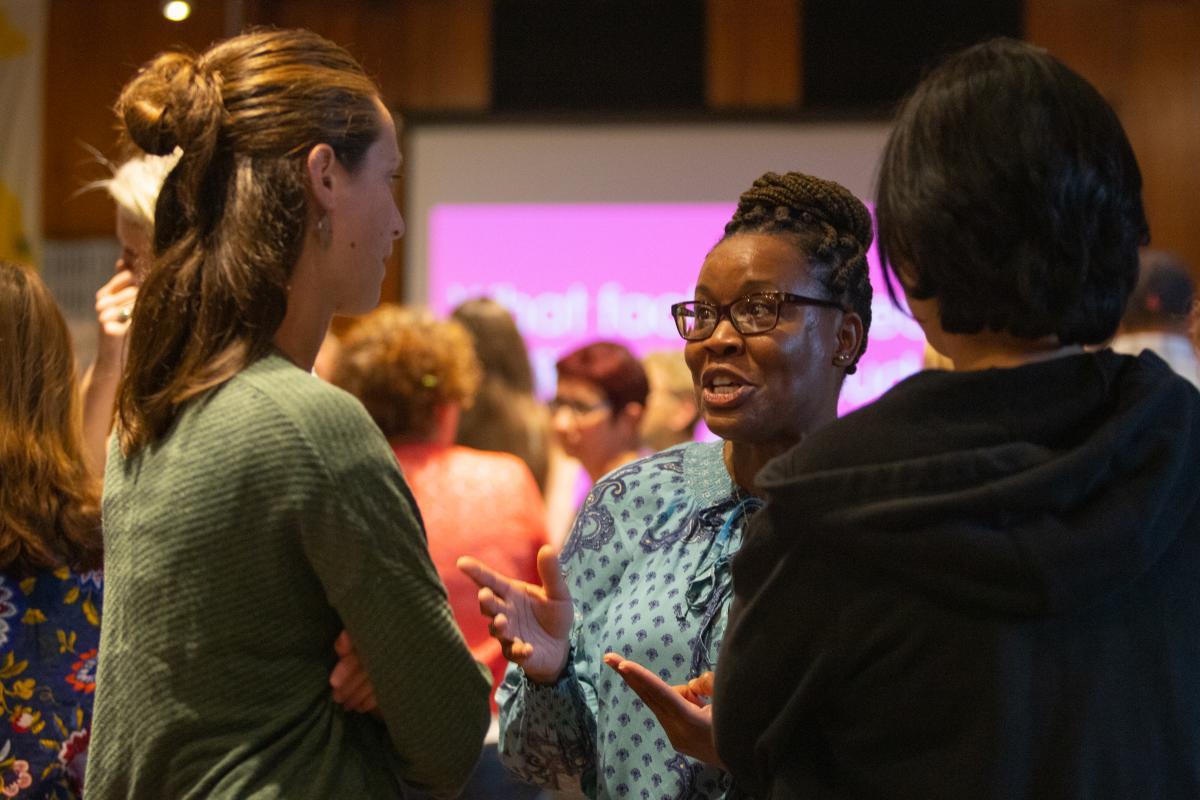 The Institute kicks off! Vermont FEED staff introduces what "Farm to School" looks like in the Northeast. Teams introduced themselves, and got to know one another through participating in "Micro Labs": guided conversations about the big questions of Farm to School, such as "What factors affect the ability of your students to access healthy and local foods?"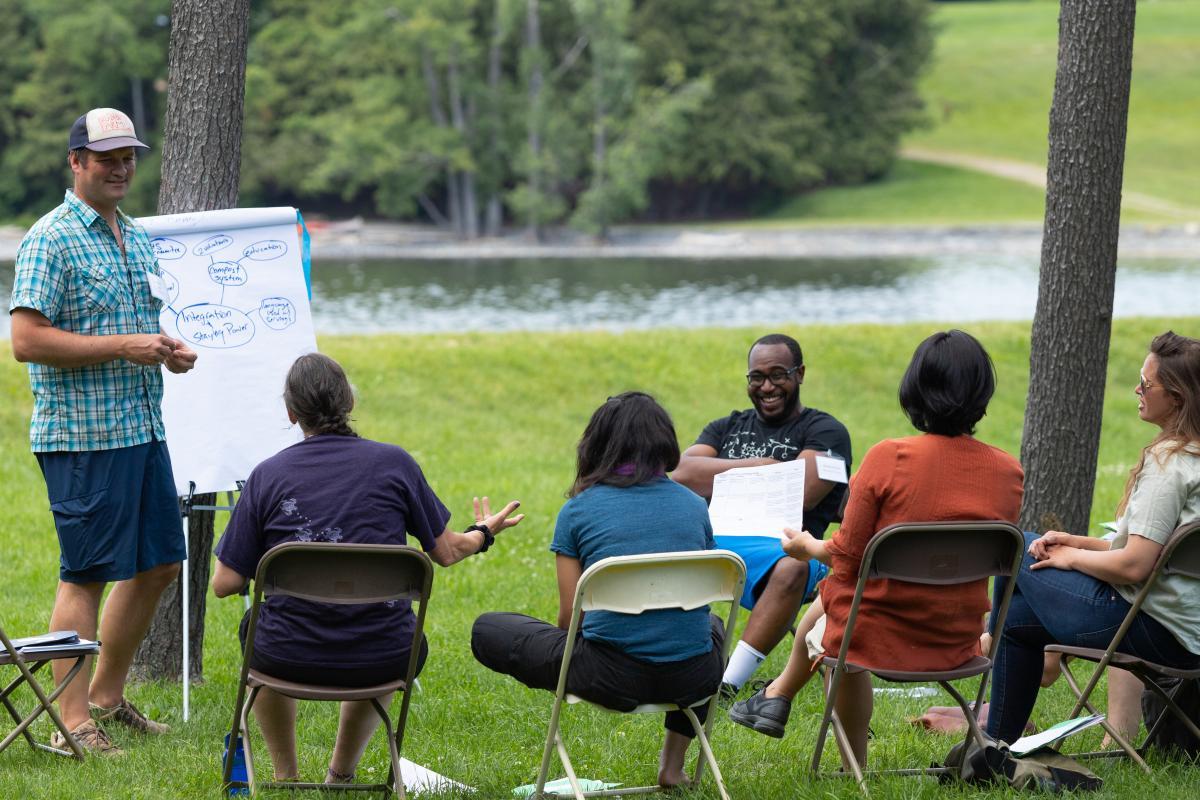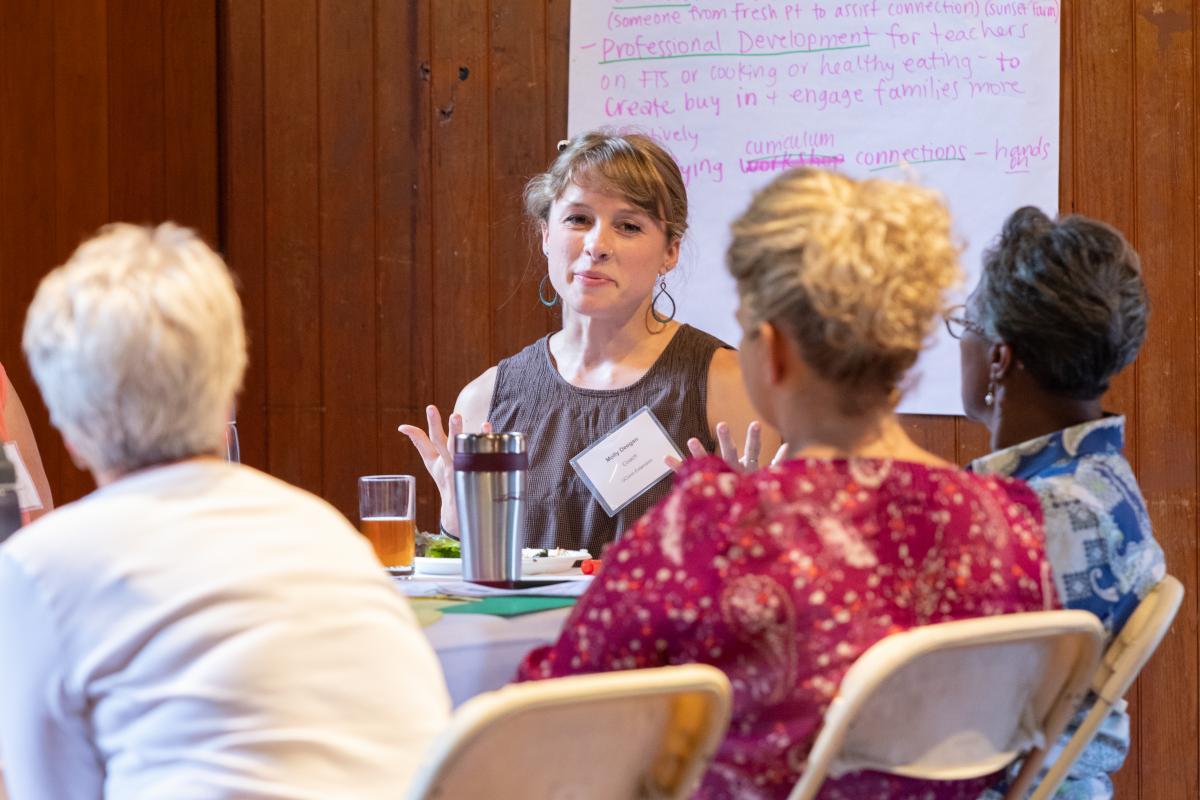 Teams begin the Action Planning process by developing their vision and values statement. Their Farm to School values statement, will guide them as they establish goals and strategies for the coming year.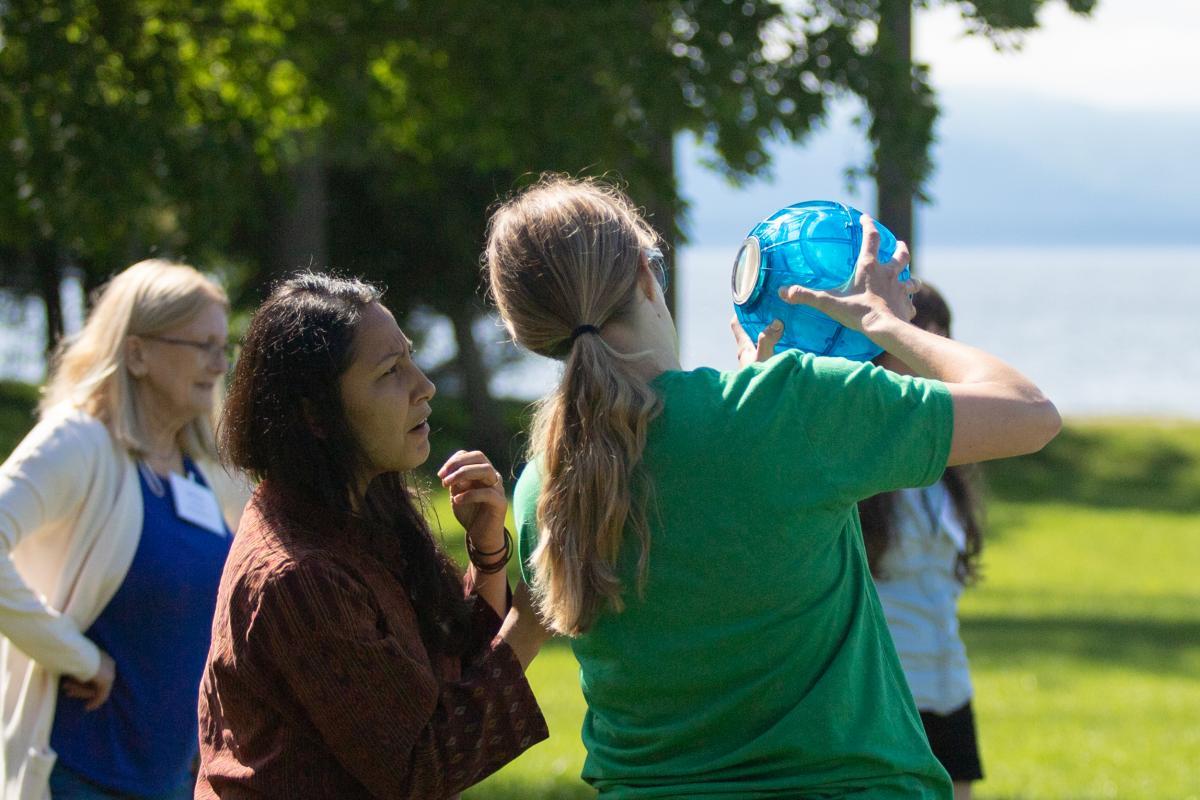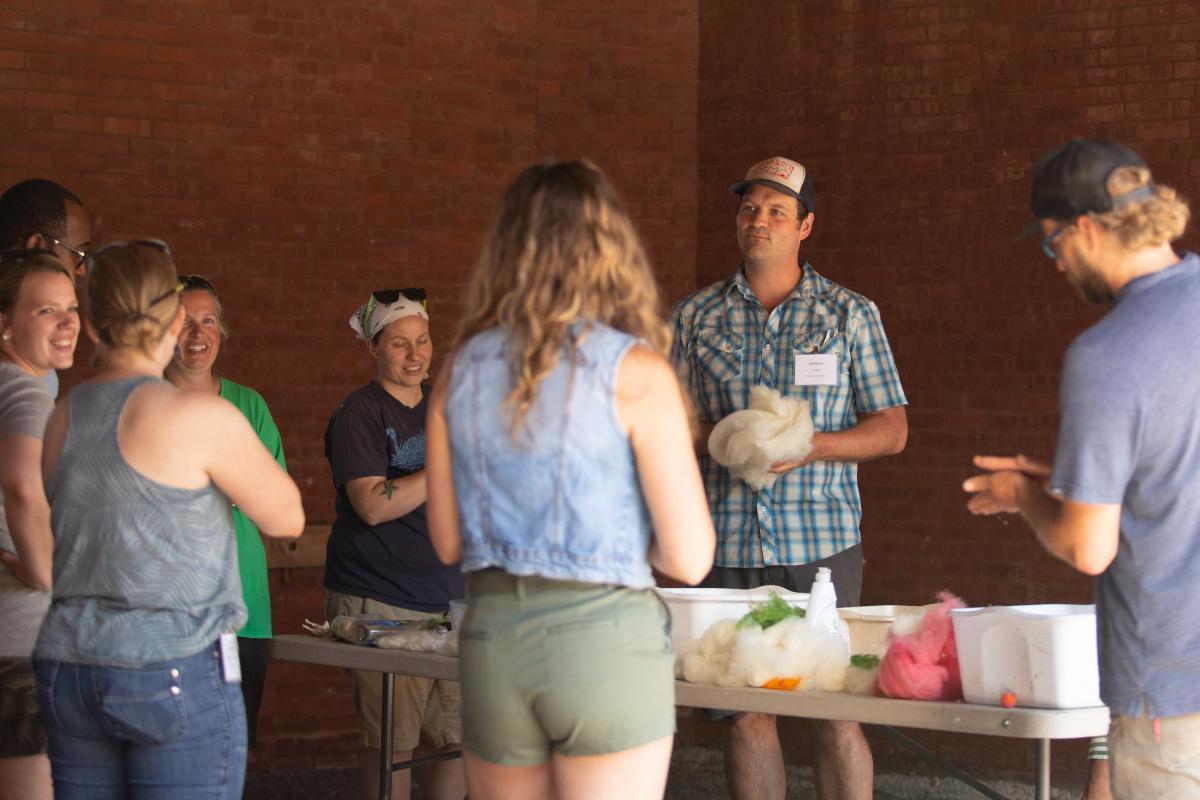 Workshops covered a range of topics relevant to various roles in the school community: school nutrition staff, educators, administrators, and Farm to School coordinators. Topics included cooking with kids, communications and marketing, local food sourcing and exploring social justice in the food system .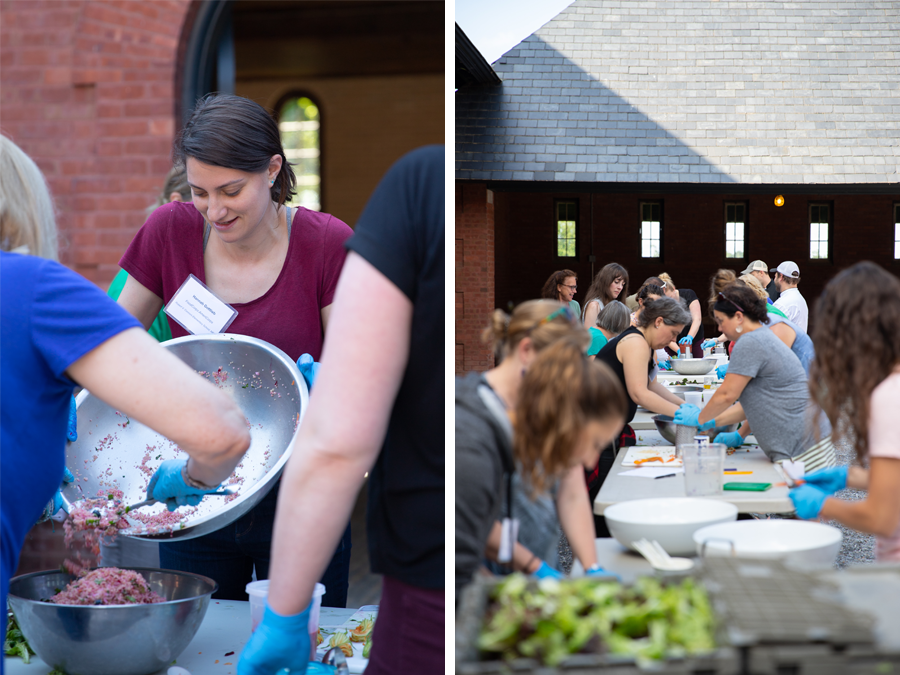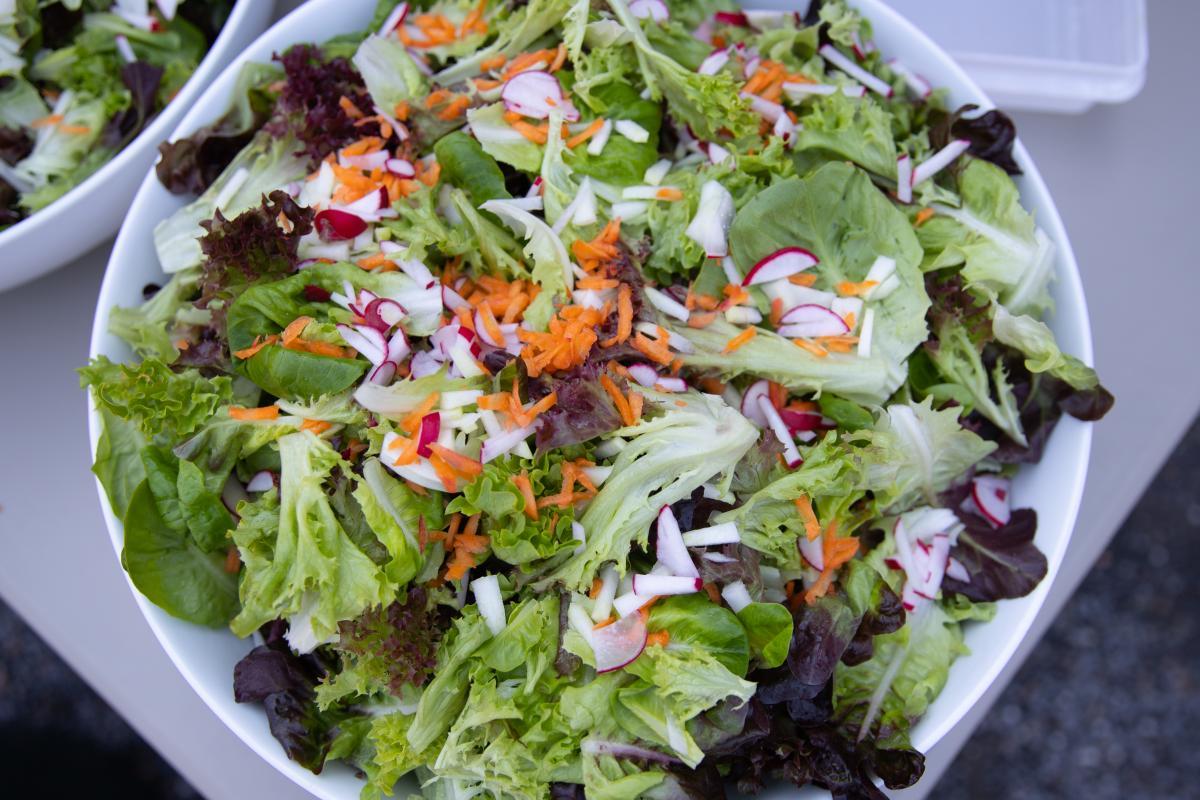 As a first-time addition to the Institute, we introduced the Salad Competition! Cross-school teams competed with the mission of creating four delicious salads. Each team started with one of four 'base' ingredients: black beans, cabbage, quinoa, and greens. Teams of 2-3 added additional ingredients inspired from a bountiful spread from the Shelburne Farms Market Garden and Shelburne Farms Executive Chefs. Farm to School connects cafeterias to local food sources. Purchasing and utilizing local and seasonal foods requires more time, creativity, equipment, and skill. Having the whole Farm to School team participate in and support these efforts can make these changes successful in the coming year.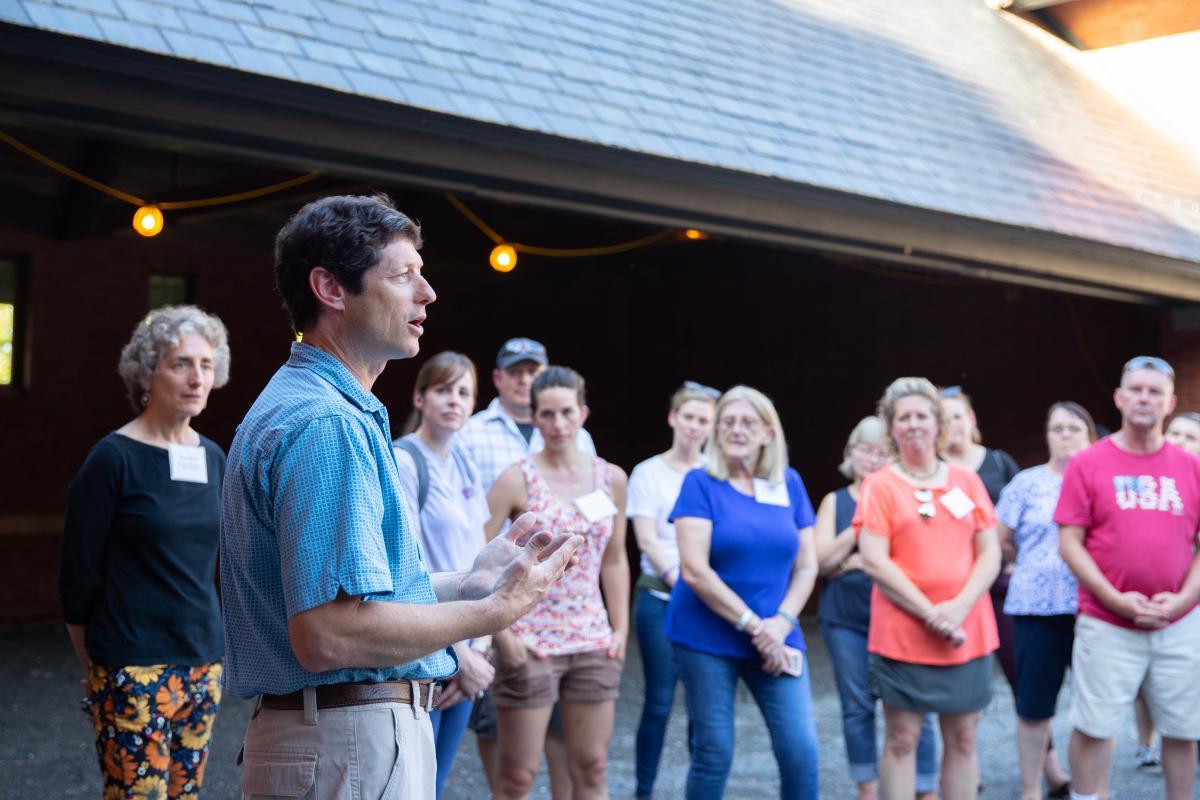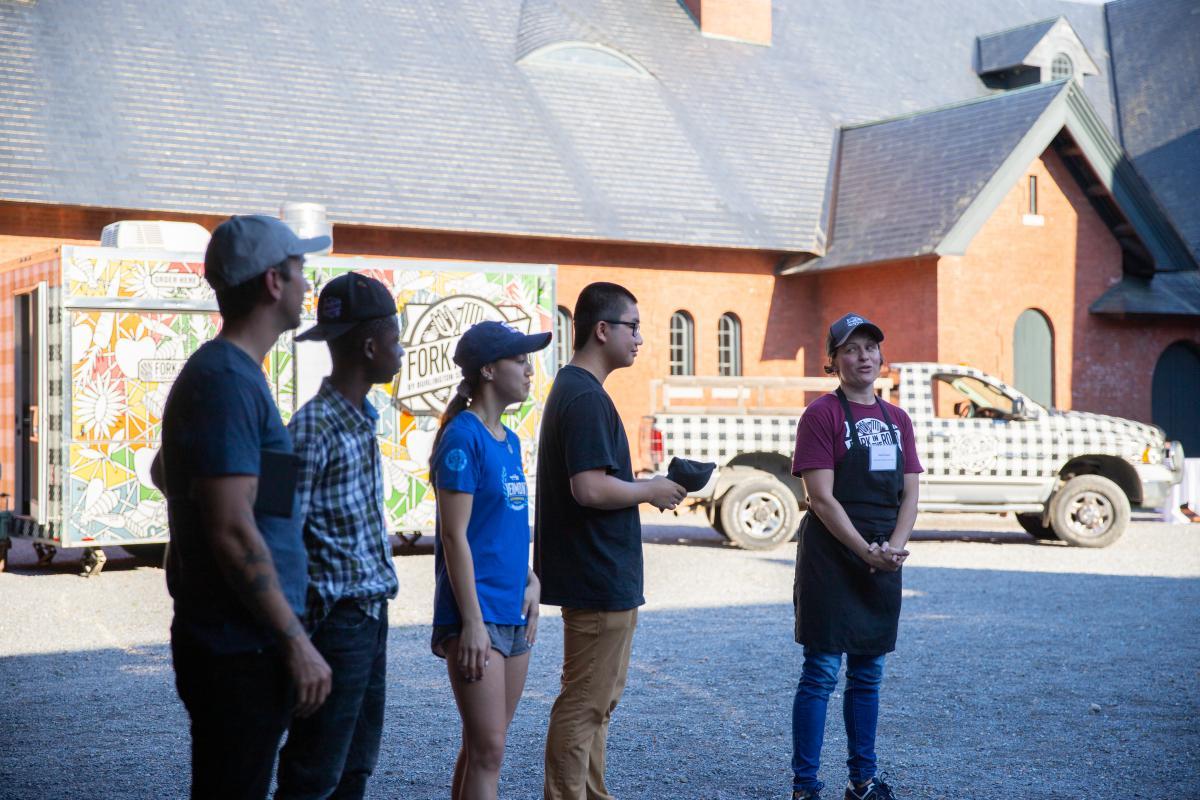 The Burlington School Food Program's student-run Fork in the Road food truck catered dinner for the group! The food truck is a culinary training program that travels all over Vermont in the summer, giving students the opportunity to learn cooking and customer service skills while earning a wage. During the school year, the program is integrated into both culinary and business classes.
---
DAY TWO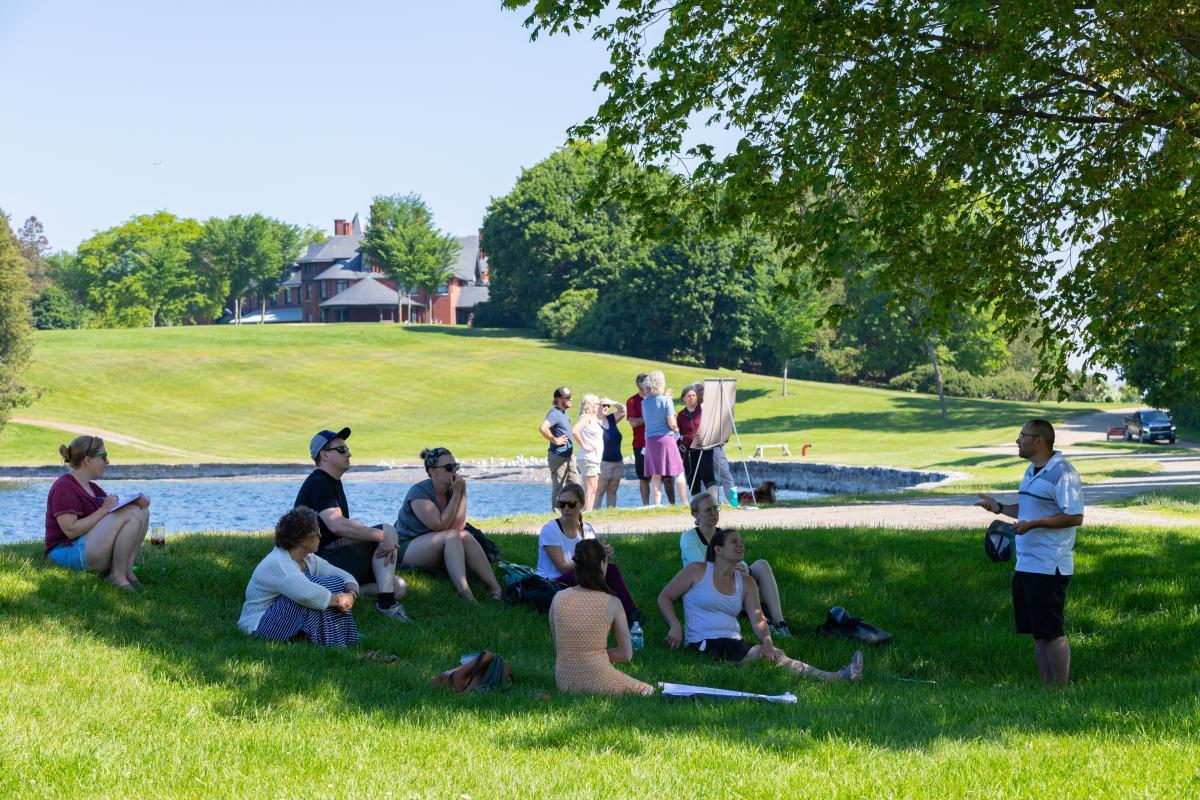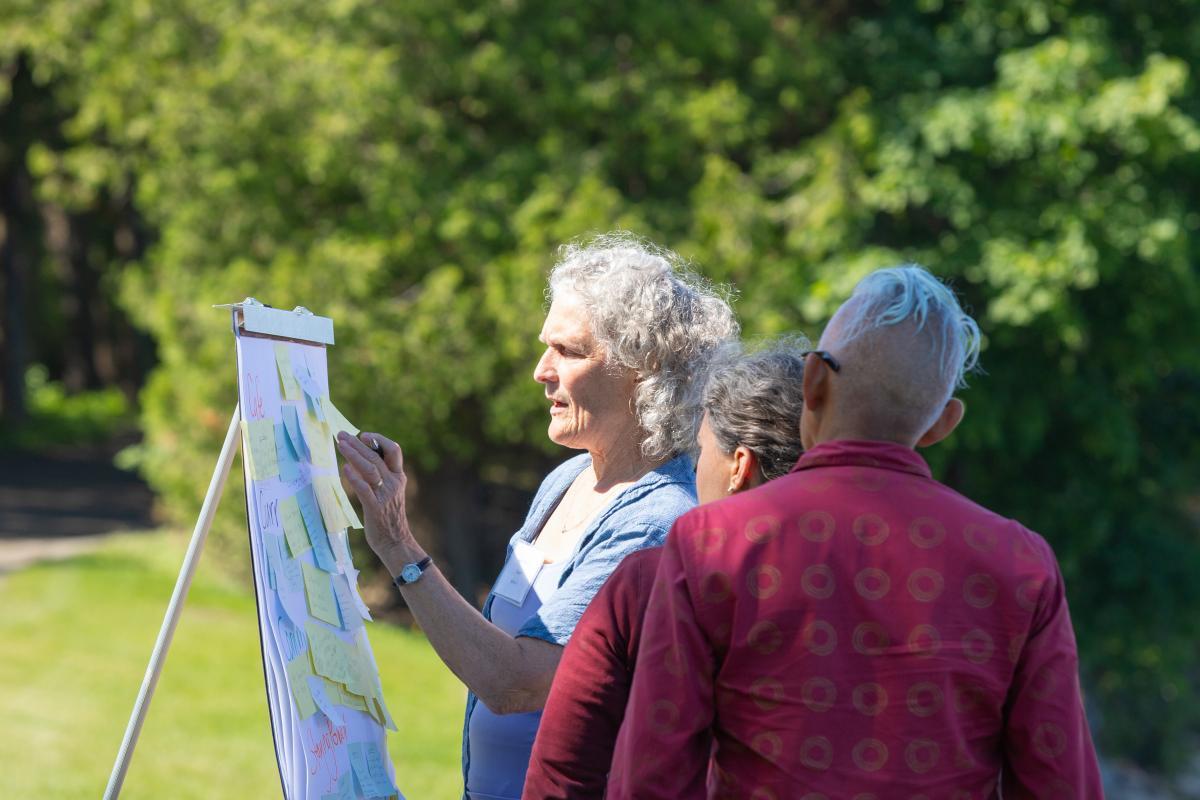 Day two began with Hunger Free Vermont addressing the important connections between school food and food access. Teams continued developing their Action Plan goals and strategies with their coach. Workshops included sharing the Farm to School stories of several principals including Joan Cavallo at St. Albans City School and Keenan Haley of Sharon Elementary. Principal Haley shared how he was able to support the growth of Farm to School while addressing challenges like funding and food service constraints.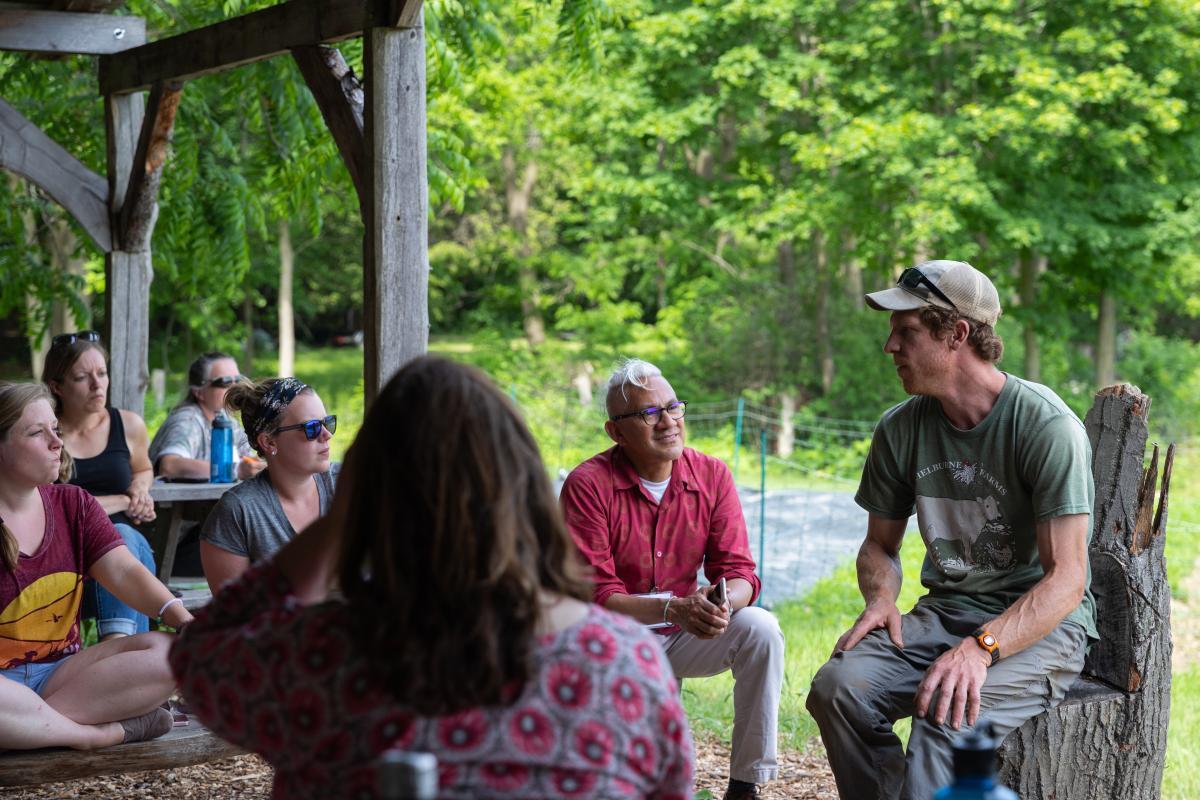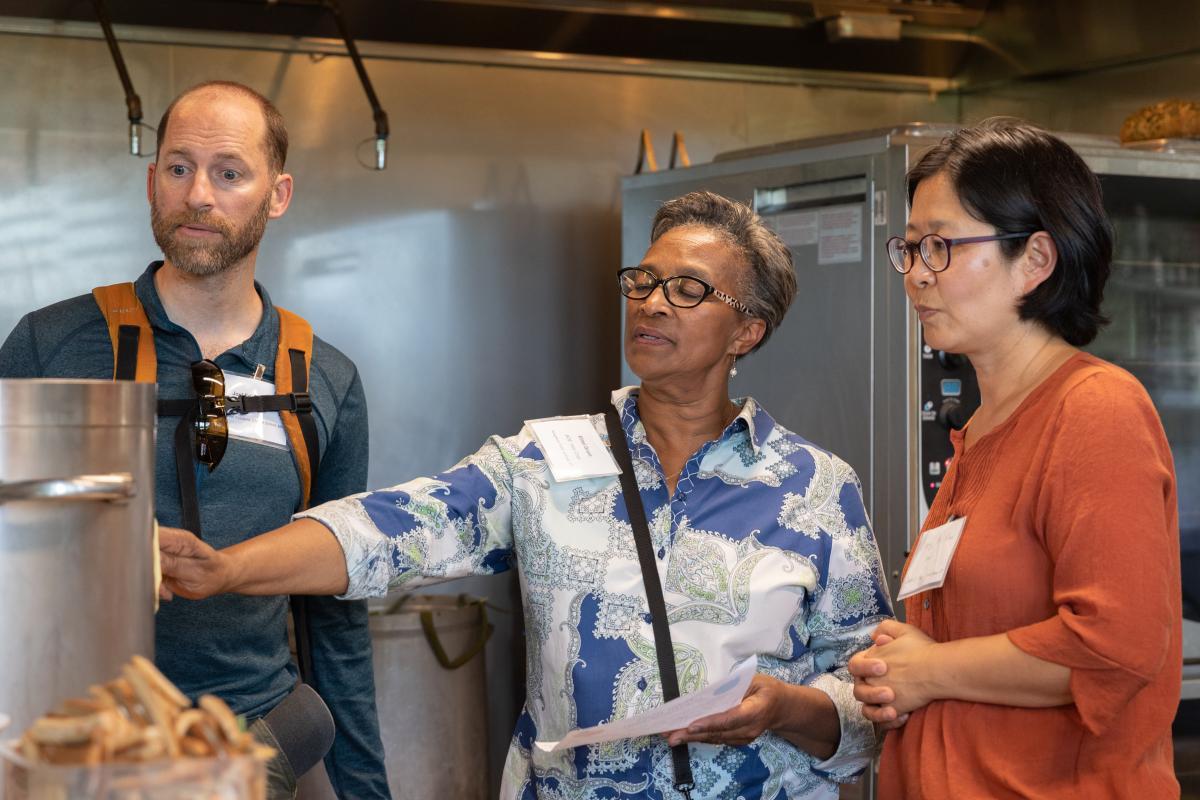 Learning Journeys bring Institute participants throughout the Farm's campus to experience what a field trip with their students could be like. Journeys included: the seed to bread story at the bakery, making butter and cheese with a visit to the Dairy, recipe-testing and food waste exploration at the Inn Kitchen, making connections at the Children's Farmyard, hands-on fermentation education, mindfulness training through outdoor experiences, Farm to School awareness through art-making.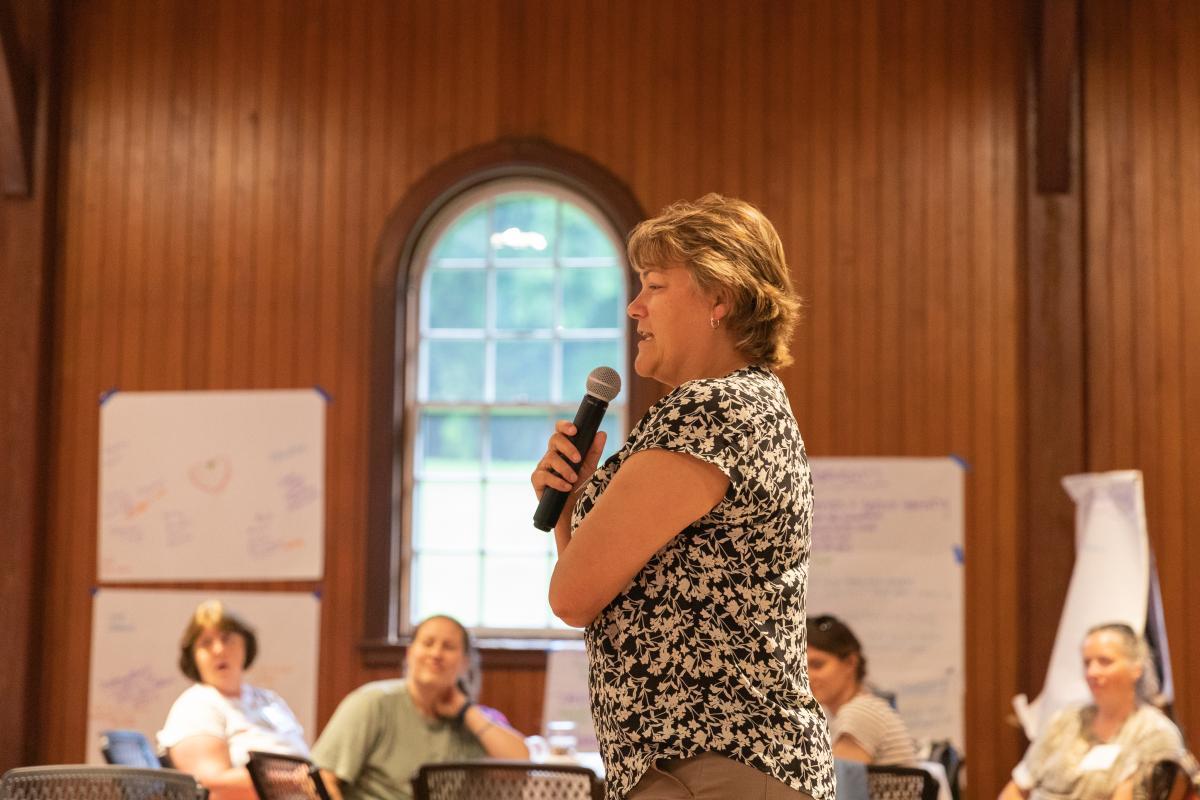 Vermont Congressional staff shared the important role they have in supporting Farm to School in Vermont and across the country. Vermont Agency of Agriculture, Food and Markets Deputy Secretary Alyson Eastman emphasized the critical connection between agriculture and conservation. Dinner was generously donated by the Farmhouse Group, a local restaurant group devoted to supporting our local food system, and long-time supporter of Jr Iron Chef VT.
---
DAY THREE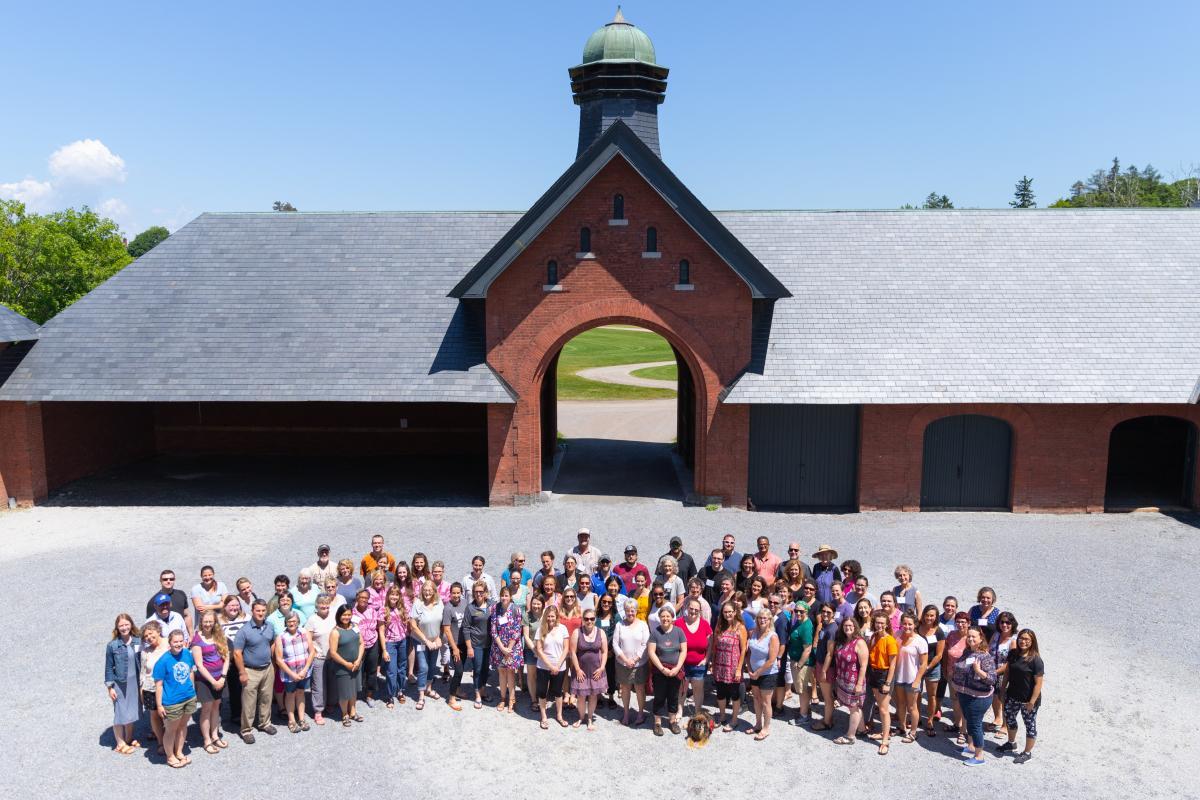 The final day of the retreat gave time for teams to complete their Action Plans and offer peer feedback, meet with  resource experts to address lingering challenges (topics included: outdoor classrooms, gardens, science curriculum integration, and local procurement), and discuss family engagement. Throughout the upcoming school year, teams will implement their Action Plans and meet with their coaches to troubleshoot challenges and connect with resources. At the end of the school year, teams will report out on their accomplishments and lessons learned— and celebrate their success!