Full Bellies, Full Hearts, Full Minds
Posted on September 5, 2017
By Ryan Morra
We donned hairnets like any proper cheesemakers and hovered above a slowly warming pot of Vermont whole milk, steam rising gently in the library of C.P. Smith Elementary School in Burlington. This was one of several hands-on stations designed to model learning experiences that elementary teachers can easily do with their students to explore food science, agriculture, and sustainability. While the milk warmed, we made a chart of the properties of the milk that we could observe and we debated what ingredients actually make milk… milk. A quick glance at the nutrition label indicated that there are fats, proteins, sugars, and minerals. But if you were a second grader just learning about the phases of matter, how could you tell that these"solid things" were in the liquid milk?
This mini-lesson in suspended solids - or "colloids" for older students - came to life when we splashed a bit of white vinegar into the heated milk. For those who had never made cheese before, their reactions were audible-- their gasps and cheers drew the attention of other teachers in the room. The low pH of the vinegar catalyzed a reaction that made the milk immediately separate into curds and whey. There were those solids that were "hiding" in the milk all along! The lesson elucidated the old nursery rhyme that many of us recited as children without actually being able to envision what it was Miss Muffet had been eating (and we still don't know what a tuffet is).
Earlier this same day, the teachers made several types of bread with the help of a representative from King Arthur Flour's Bake for Good program. This was eye-opening for many teachers to see just how easy it is to bake with kids, and how much math and science is involved in the process (the program provides every student with their own kit to make bread to bring home to their families and for the school to donate locally). We spread the fresh cheese we'd just made (know as queso blanco), and I could feel how empowered the teachers were when I heard them saying to one another, "We made this!" "Can you believe it?" "It's delicious!"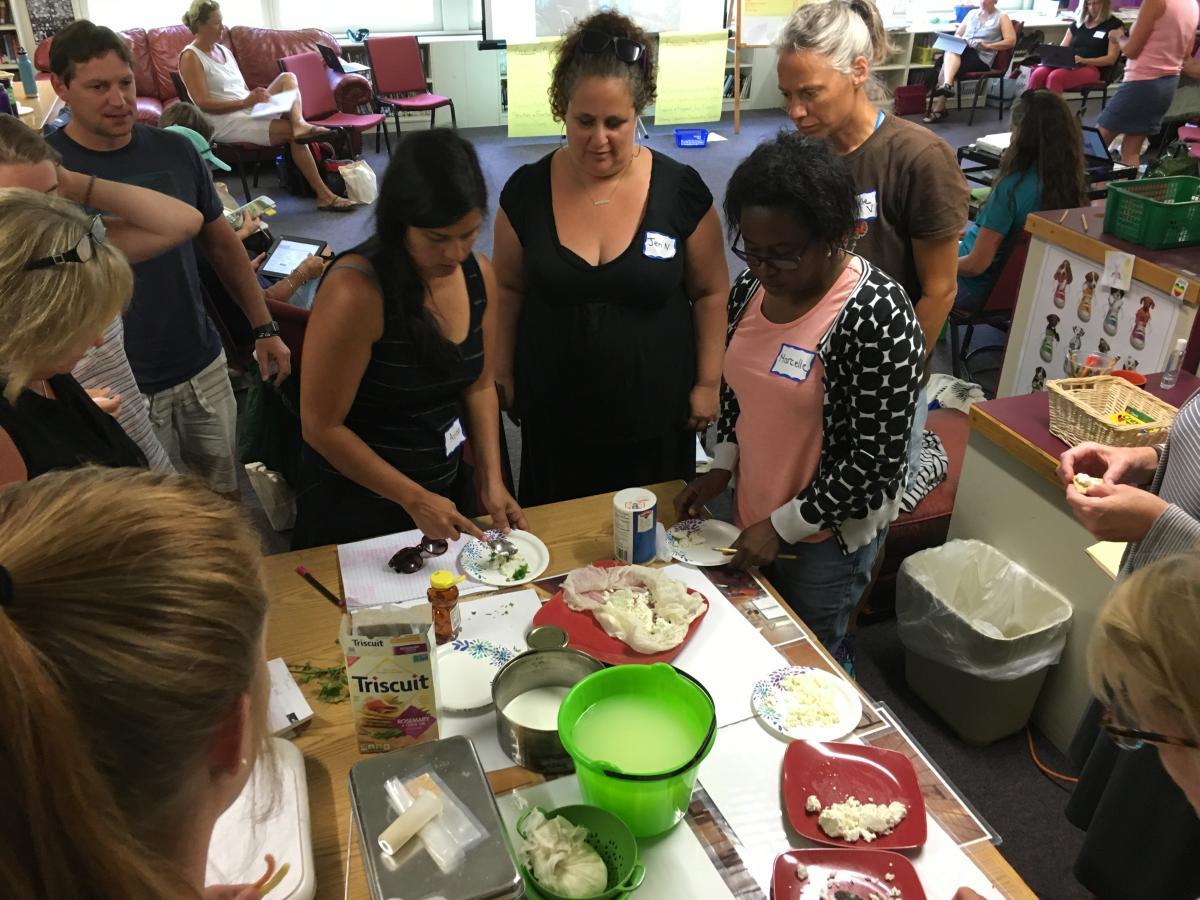 This is exactly why I love our professional development programs for educators. Although I no longer have my own classroom of students to teach, I now get to see our work cascade down into many classrooms as teachers develop their skills in educating about food, farming, nutrition, and sustainability. This particular course was a week-long program that I co-facilitated with the Burlington School District curriculum coaches in science, math, and sustainability. The course, "STEM & Sustainability: Focus on Food," was a smorgasbord of learning about the food system both locally and globally, and involved over a dozen community partners in the Burlington area. The course was an opportunity for teachers eager to integrate STEM (science, technology, engineering, and math) and sustainability into their school day using engaging hands-on activities in the classroom, cafeteria and community that link food education to students' lives.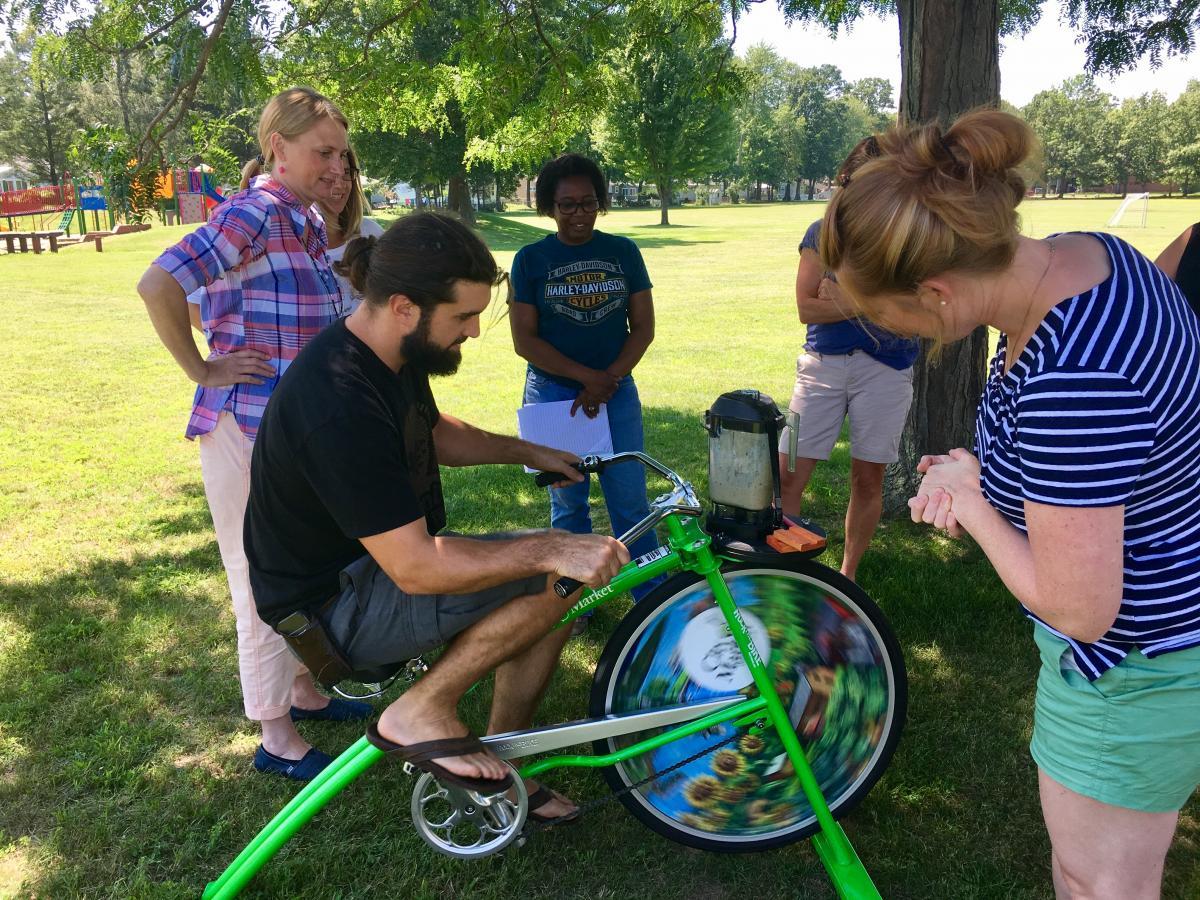 After a week of cooking together, visiting farms through the New Farms for New Americans program, designing lessons with our peers, and having a smoothie-making contest using City Market's famed smoothie bicycles, every teacher left saying they now had something they were eager to integrate into their teaching this coming school year. They also came away having forged new partnerships with colleagues across the Burlington School District and with community partners willing to work with their students.
This course embodied all that I love about our Vermont FEED professional development: full bellies, full hearts, and full minds.
Interested in more Farm to School professional learning opportunities? To schedule a workshop for educators, contact VT-FEED Professional Learning Coordinator Ryan Morra at [email protected]. To schedule a workshop or technical assistance for School Nutrition & Food Service staff, contact VT-FEED Program Director Abbie Nelson at [email protected].