The Fresh Fruit & Vegetable Program Gets a Local Boost!
Posted on September 13, 2016
The Fresh Fruit and Vegetable Program (FFVP), a federally-funded program that provides fresh fruits and vegetables to schools with a significant population of limited-income children, is getting an infusion of local produce and nutrition education thanks to Vermont FEED. With Specialty Crop Block Grant funding through the Vermont Agency of Agriculture, Vermont FEED is working with four schools in Franklin and Bennington counties to provide local procurement support and hands-on activities that meet curriculum requirements.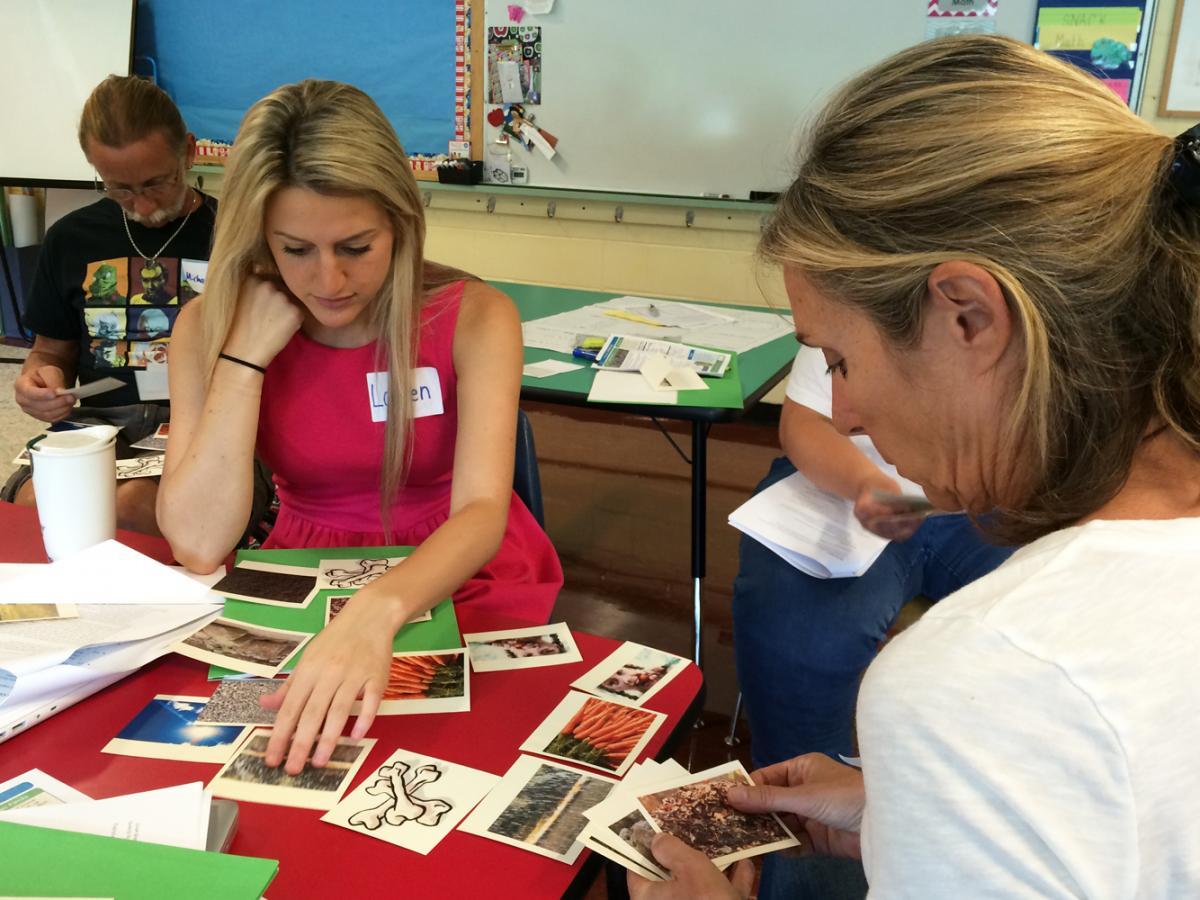 Teachers from Currier Memorial School try their hand at Rocks to Bones, one of the hands-on activities created for the FFVP project Vermont FEED is piloting this fall.
Food service directors from participating schools are receiving one-on-one training and technical assistance from Vermont FEED and two regional partners, Northeast Healthy Roots Collaborative and Northshire Grows, to help them purchase and use more local fruits and vegetables in the snack program at their schools. Participating teachers attended a workshop at the end of August where they were introduced to a range of Math, English Language Arts, and Science lessons developed by Shelburne Farms to influence student acceptance of and willingness to try new and unfamiliar local foods being served for snack in the classroom each day.
This fall, these schools will pilot test both purchasing local produce and implementing the lessons to provide Vermont FEED with valuable feedback about the role FFVP may play in building the demand for local fruits and vegetables in Vermont schools.
Download the Farm to School: Highlighting Local Fruits and Vegetables curriculum materials for FREE here, or purchase a hard copy of the book here. Look out for a second edition of the book with updated activities this winter!