Feeding Kids During a Pandemic: Harley Sterling, Windham Northeast Supervisory Union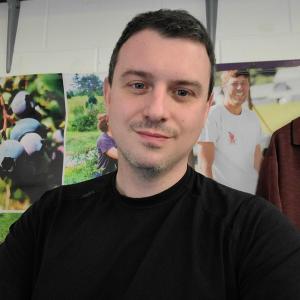 Now more than ever, it is clear that the values of farm to school build resilient communities. Over the past year, Vermont schools showed up. They met our communities' immediate need to nourish children and have led the way for larger systems changes. Amongst these champions is the Windham Northeast, Farm to School Cafe staff. Vermont FEED had the pleasure of interviewing Harley Sterling, the Food Service Director for Windham Northeast Supervisory Union*, to learn about his team's response to the pandemic and the role that farm to school plays in building systems we can rely on.
Let's hear from Harley:
How has the COVID-19 pandemic affected your program? How have you had to adapt?
The first few months were really challenging. What I love about our program is that our team has a really antifragile spirit. We've always tried to push the envelope with creativity and make what could be a really easy job more challenging in order to achieve better results. So when the pandemic hit, we were already used to challenges and ready to lean in. I'm super grateful to my staff. I give them tons of credit. 
During our first team Zoom meeting after the school closure last March, I was really trying to get a sense of how everyone was feeling. And I asked them: "What do you want to do? Do you want to wait to see what other schools are doing? Should we take it slow, take some time off?" It felt like they were looking me right in the eye while they all spoke almost in unison: "No, we're going in on Monday, and we're going to feed these kids." It was a heart-stopping moment. Real, genuine, conscientious people who care about their job, care about their mission, and care about these kids. It was a real moment of courage because they were all getting paid whether they came in or not — whether they worked 40 hours or two hours. They put themselves and their families in potential harm's way and didn't even blink. That's real courage.
So that set the tone from the beginning for us. They said, "Okay, let's try to make the most of this." The antifragile spirit we had cultivated really allowed us to do something special. We cranked out meals all summer long.  By the end of August, we had served 200,000 free meals for kids. And we're not [a big community like] Essex or Burlington. We're a small program, we're six little schools and ten or eleven staff.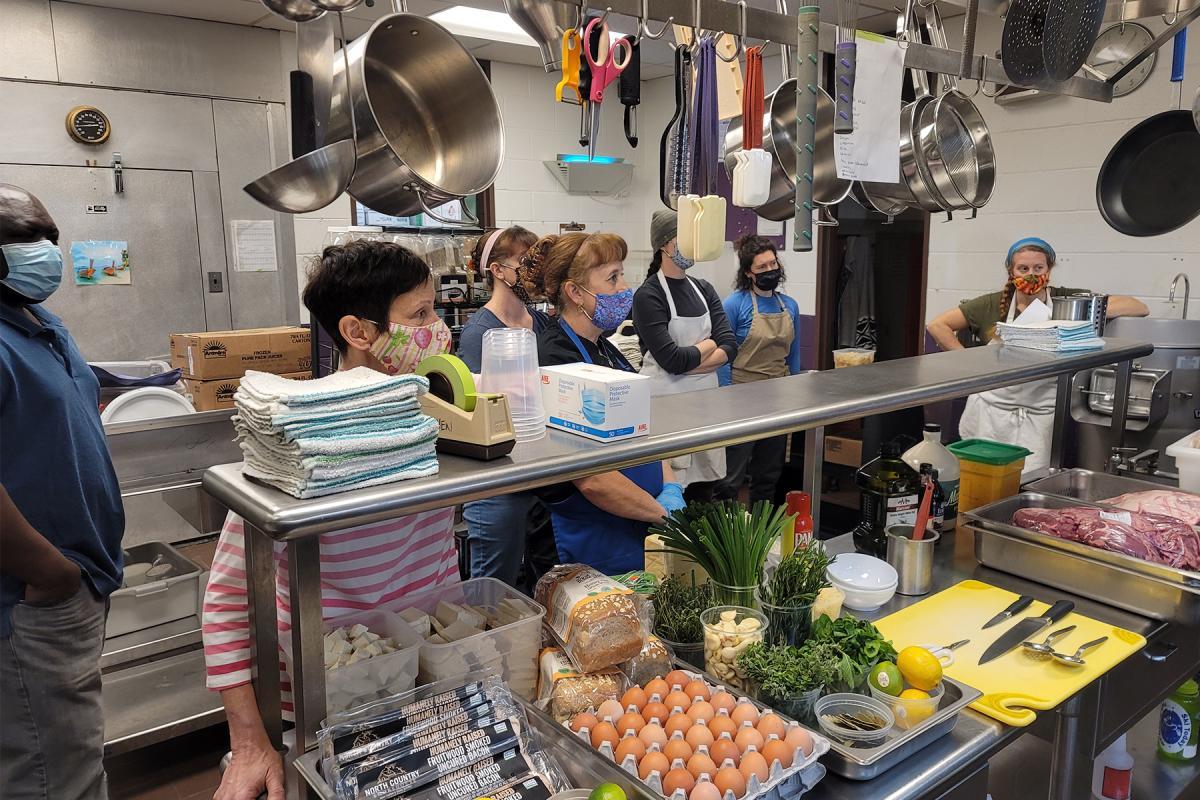 We're grateful that you can rely on a really strong, creative, and resilient team to get through it all together. And, through it all, your program has experienced an impressive increase in overall participation since schools closed in March. Why do you think that is? 
We don't serve overly wealthy communities. We have a very high percentage of students who qualify for free and reduced-price meals. Inherent to that system is the benefits cliff: families who just barely don't qualify for free meals, but they're not really in a position to pay for the meals regularly, either.
With the current Universal School Meals model, we also had to find a way to appeal to folks who may not want a free meal from school. We had to reframe it as, "School meals are nutritious and convenient for everyone," and "Anyone who participates in school lunch helps our program by bringing in more federal reimbursements." We needed our message to appeal to people from multiple angles, to make sure they know it's not a handout.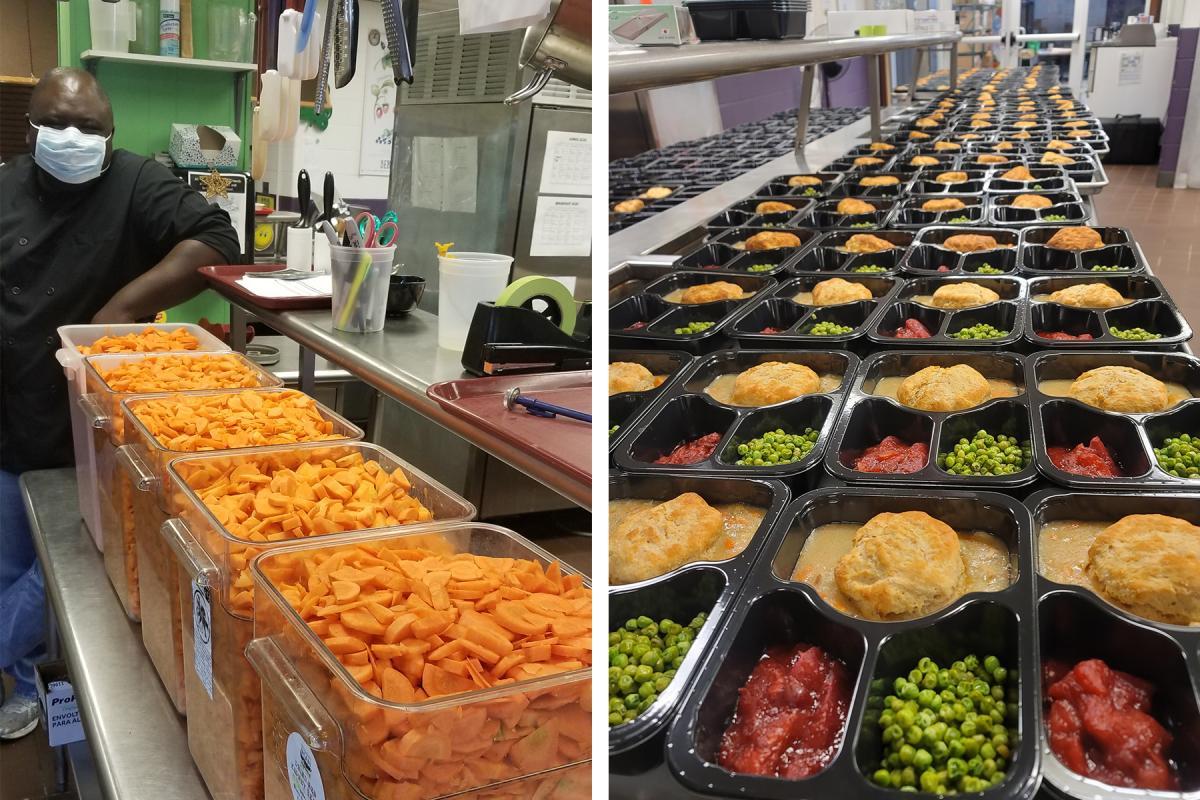 Do you believe that this participation increase will last beyond the immediate public health emergency? 
I think it will. Some families who can afford to pay may not have considered school meals before, and they may be on board now. But, if we lose the Universal Meals model, there's still going to be the families who just can't afford another bill, whatever the value. And then there is the mental aspect of getting a bill from your child's school. That doesn't make any sense. Schools shouldn't be debt collectors. 
Your program really prides itself on a lot of scratch cooking and local purchasing. What's been challenging and what's been working in terms of sustaining your local purchasing throughout this pandemic? 
Our approach has always been systemic local purchasing. Buying local once in a while is nice. But nice is not systemic. And our systemic purchasing was very resilient. It's apples, it's beef, it's corn, it's maple syrup — these are the strategic, big ticket items we buy regularly from local sources. We don't rely on going to the farmstand and getting zucchini when it's in season. We do that, and that's great, but our real impact comes from regularly purchasing items we use all the time, like the frozen local beef we get from the Food Connects food hub. So when national supply chains were breaking down last spring, our local meat purchases continued like normal.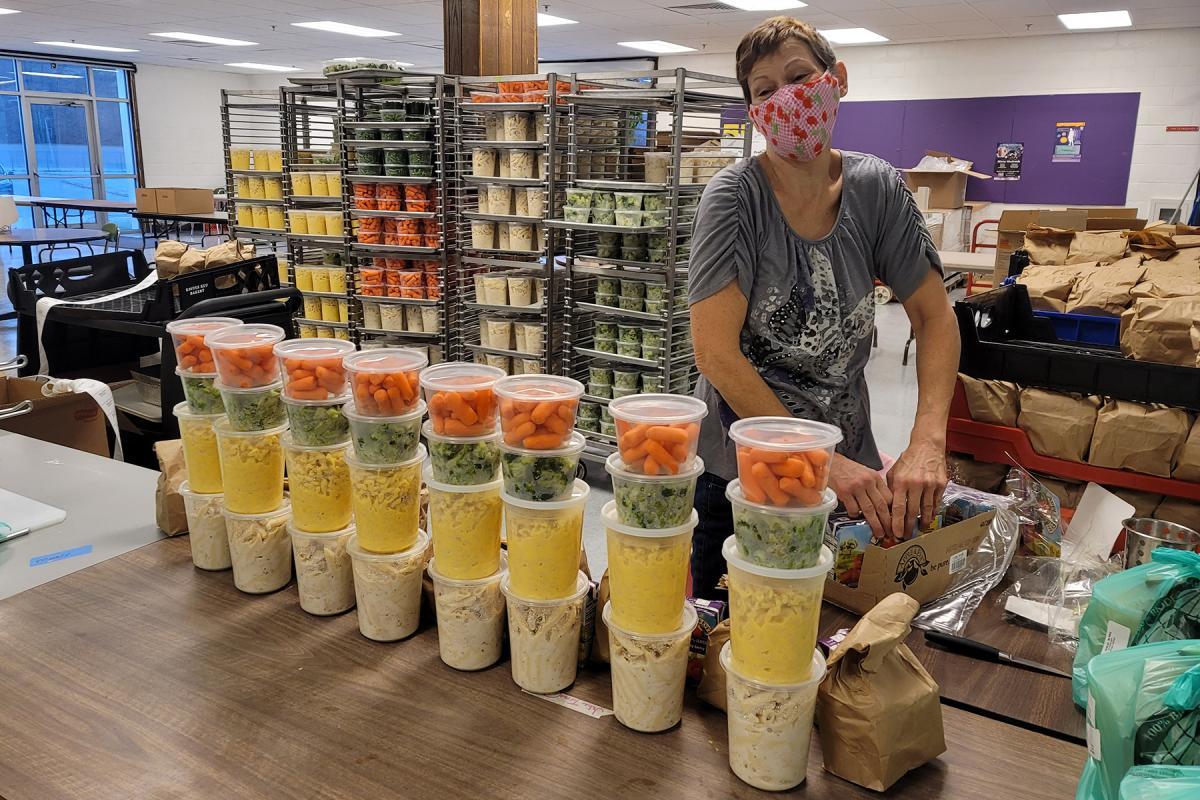 Did your local food purchases from Food Connects remain relatively consistent, or did they increase because your participation went up?
Maybe the variety of what we ordered through Food Connects went down, but our overall volume went up because we were increasing the total number of meals we were serving. I try to first look to our food hubs to see what we can get before I go elsewhere. When we have the means, we look to Food Connects because we feel that purchasing from food hubs does the best — not only in terms of buying local, but also helping to develop a system. 
What is different now, a little over a year into the pandemic? Your team was quick to make changes and respond to community needs, will any of these changes become the new "normal" for your team?
I hope so, there were a lot of great things that came about during this year. Our program is small enough that we can change how we do things quickly. We try to take the best ideas that develop in the state and run with it, and this year has allowed the opportunity to expand our reach. We all hope free meals will continue, and it looks like they could. Breakfast in the classroom is something that we always wanted to achieve, but we just couldn't get organized on a district-wide level to make it happen. COVID forced all the schools to do that.It has been a revelation for our schools, as we thought it would be. Our breakfast numbers have tripled. 
We also implemented free meal boxes to send home over the break. We modeled our program after the meal kits the Burlington School Food Project was sending home, and we were able to use the system that they developed to build our own take-home meal boxes for families. This system is unique because we were sending home groceries instead of prepared food. It really opened the door for new possibilities, and it was a great vehicle for serving local food. We started by asking Food Connects what we could buy locally, and then we built around that. I hope the meal boxes can continue past next year, as well as weekend grab-and-go meals.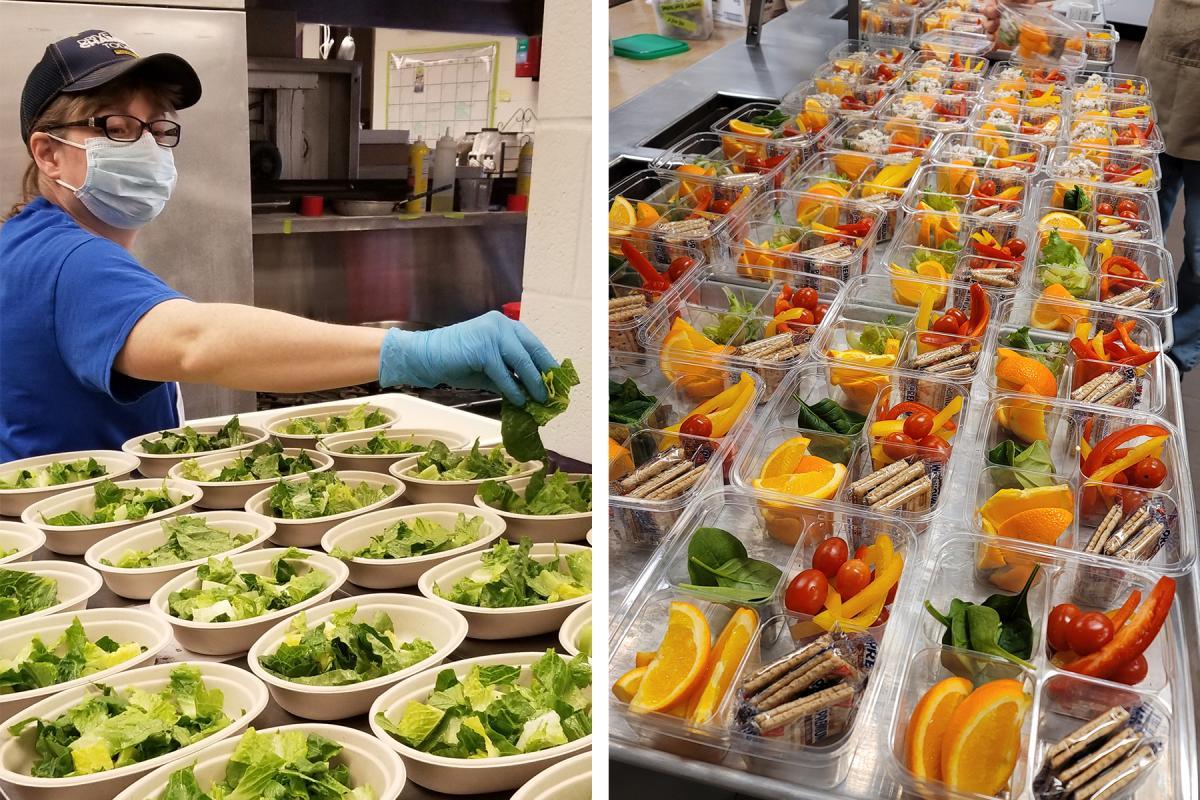 Looking ahead, what are your big dreams for your program? 
I've always dreamt that we can show that honoring our team members is a viable and scalable model for school nutrition programs: by paying them respectable living wages and treating them like the professionals and amazing contributors to these students' lives that they are. And it's a model that not only creates great outcomes for the students who are eating our food, but it's financially viable as well. When you pay your people well, they are more committed, conscientious, and more likely to stick around. And when challenges like this pandemic come up, you have those people and systems to rely on.
My goal for this program has always been to demonstrate what's possible and to inspire other programs to follow suit. I've always wanted to try to help scale this out in an open source way, through collaboration and the cross pollination of ideas. I want to be a part of building an even more resilient and robust school nutrition system throughout the state. We already have an amazing school nutrition culture here in Vermont, but let's keep it going, let's keep innovating. That's my dream. That's my goal.
*Windham Northeast Supervisory Union serves Athens Grafton Elementary School, Bellows Falls Middle School, Bellows Falls Union High School, Central Elementary, Saxtons River Elementary, Westminster Center School, and Westminster West School.
All photos courtesy Windham Northeast Supervisory Union.