2016 Northeast Farm to School Institute Wraps Up
We at VT FEED believe an essential way to address children's health and well-being is through farm to school programs. These programs help promote school and summer meal participation; consumption of fresh fruits and vegetables; and food, farm, and nutrition education. Last week, twelve school teams from New York and New England stayed at Shelburne Farms' working farm campus to talk all things farm to school: how to start a program, how to grow a program, and everything in between during the 10th annual Farm to School Institute.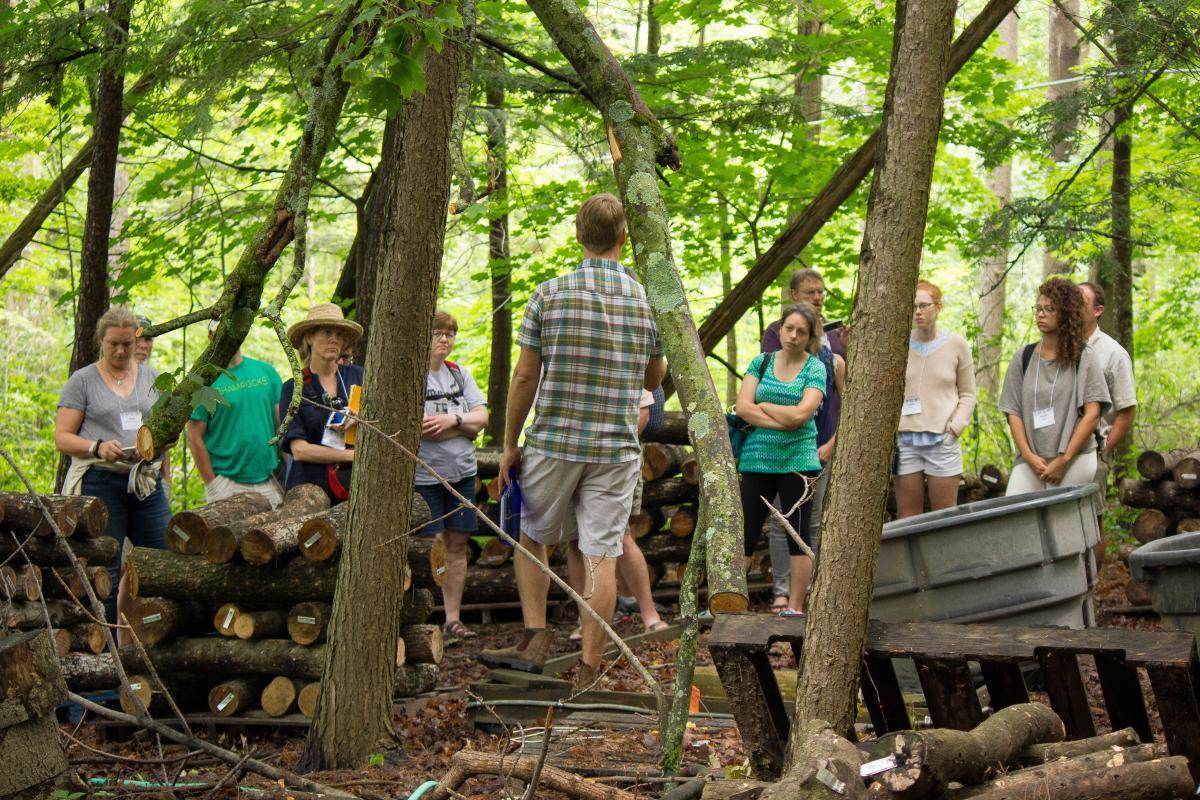 [Teams learn about the Shiitake mushroom growing strategies at Shelburne Farms]
Each school team (teachers, administrators, food service professionals, community members, and students), gathered at the institute to develop a farm to school action plan for their school that will galvanize and guide them through the coming school year. While plans are unique to each school, they all integrate proven effective practices into schools, such as gardening and cooking activities, serving seasonal foods in school cafeterias, visiting farms, and offering food systems-based hands-on science, math, and literacy lessons.
And the teams have help! At the Institute, all twelve teams are assigned a coach who is experienced in farm to school programming. The teams will meet with their coach throughout the school year, as they bring the energy and enthusiasm for farm to school back to their districts and communities.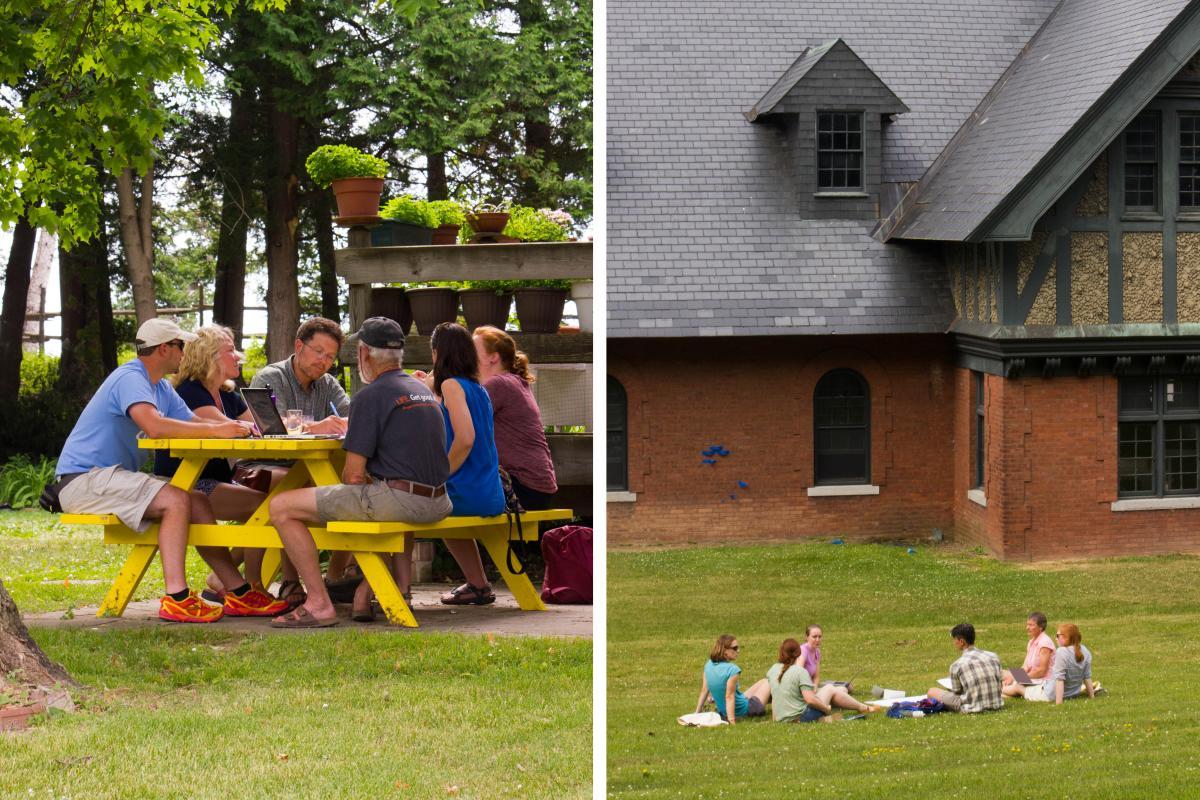 [Teams gather across the lawn to discuss their school-specific action plans]
Throughout the Institute, we watched teams use the power of collaborative thinking to develop action plans to integrate nutrition and agriculture into the school curricula, the cafeteria, and the community at large. Talking about the ways we eat and access to healthy food can be a complicated conversation, but the inclusion and deep respect that teams and team members showed one another was a reminder of how important farm is to school to everyone involved. Big things will happen when you get like-minded people together to talk about their passions and thoughtfully create strategies for linking farm and school.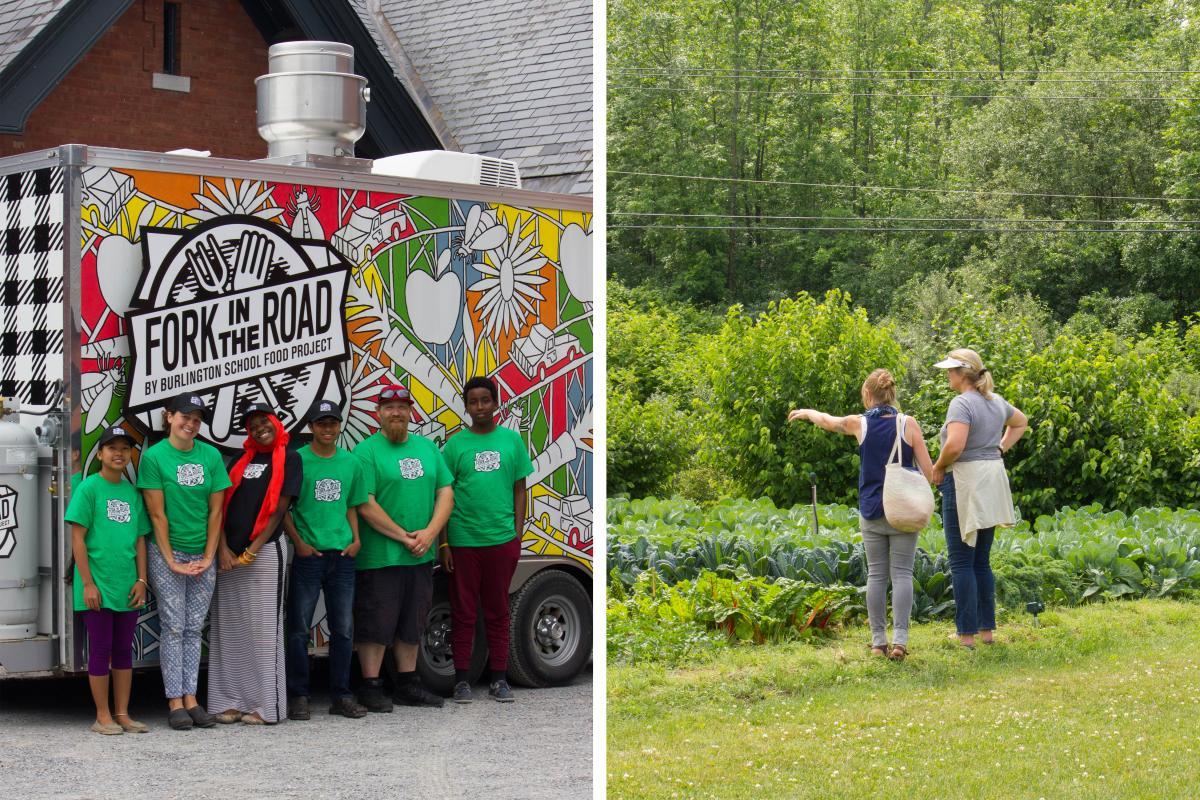 [Burlington School Food Project's "A Fork in the Road" student food truck serves dinner & participants talk gardening]
The Institute model is proving impactful! Highlight accomplishments from last year's Institute teams include:
building school gardens and a hoop house (Falmouth Public Schools, ME)
incorporating farmers market scavenger hunts into curricula and winning New York State's youth cooking competition (Waterville Central School District, NY)
sourcing 100% of the school's ground beef locally and planting 1,000 pounds of potatoes to be utilized during the school year (Guilford Central School, VT)
initiating a farmer-student correspondence program and weekly vegetable taste tests (Manchester Elementary Middle School, VT)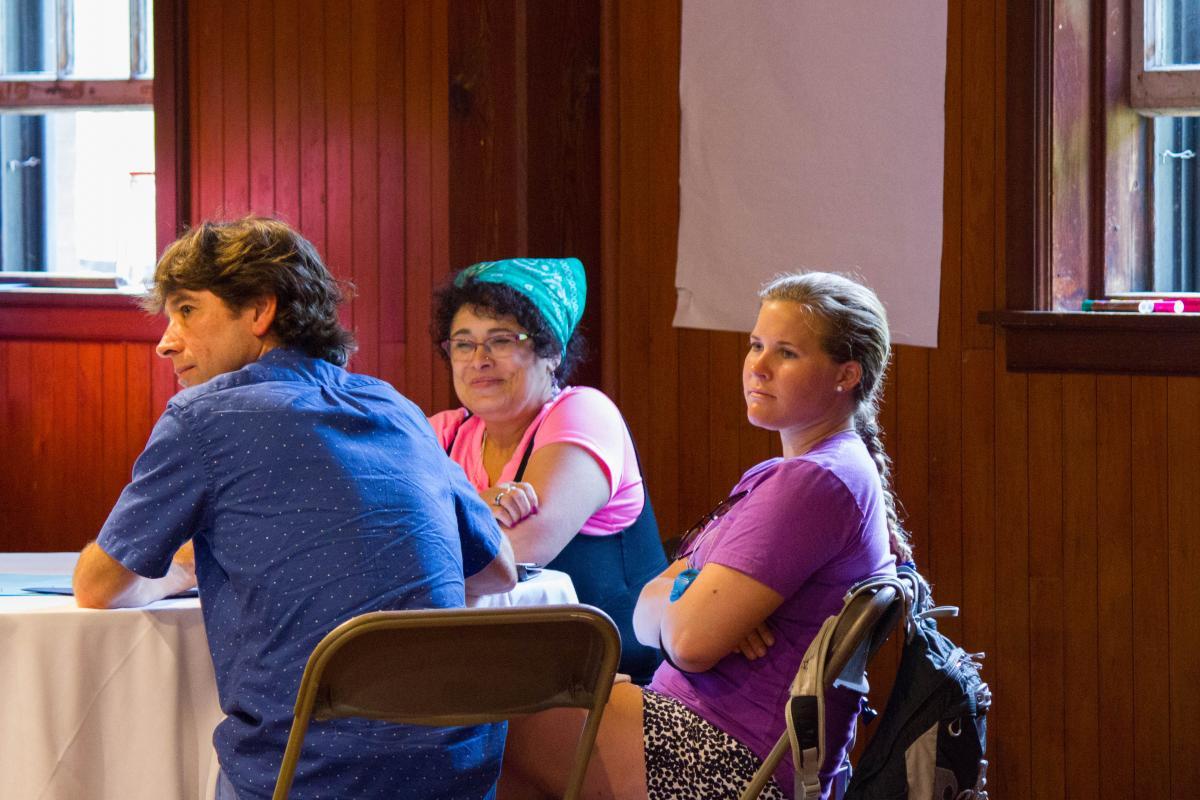 [Teams listen and discuss as workshops are underway]
Recently, the USDA reported that 83% of districts in participate in farm to school initiatives Vermont — nearly double the national percentage. Vermont's schools spend 17% of their budget — $1.5 million — on local foods. A University of Vermont study found that for every dollar state schools spend on local food, 60¢ goes back into the local economy, showing that  farm to school is a win-win model for student health and local economies. Through the Institute, VT FEED has supported the development of farm to school programs at 62 schools and districts, reaching over 38,000 students, and we're hoping to spread that support throughout the country.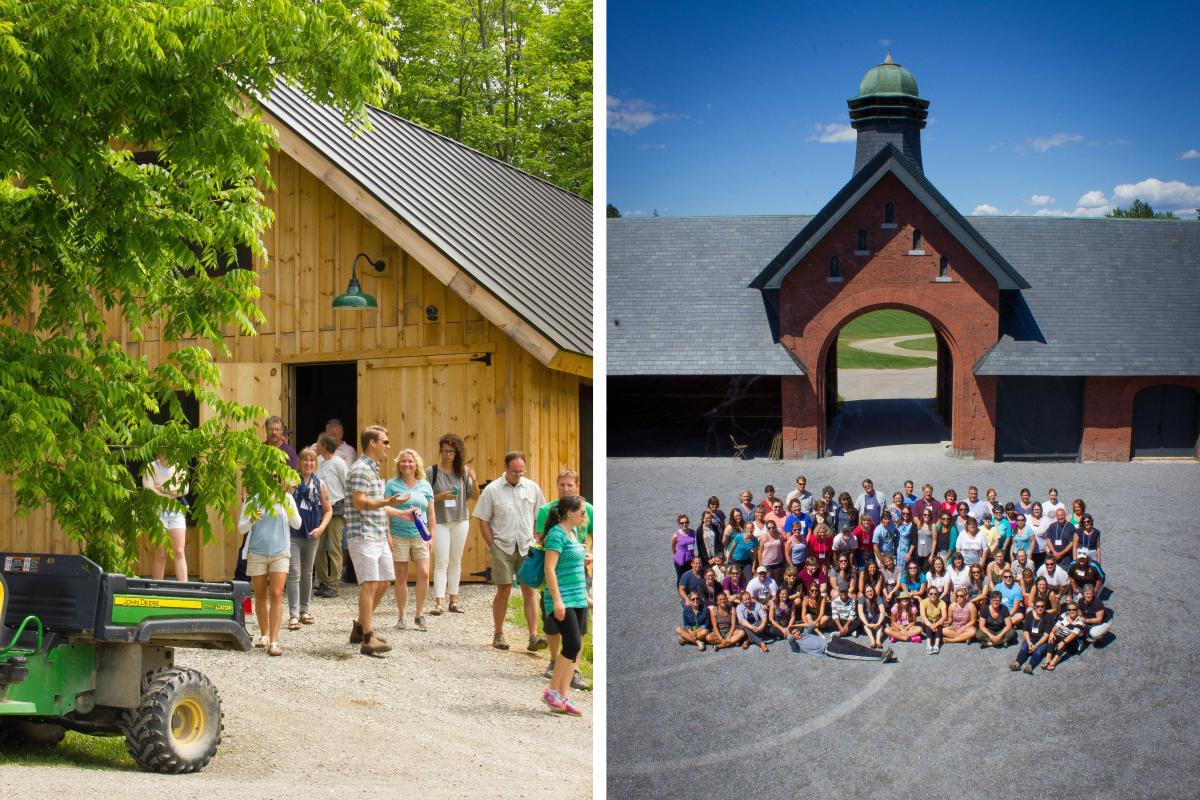 [Teams tour the Shelburne Farms' Sugarhouse & gather for the Institute group photo in the Coach Barn Courtyard]