Who We Are
Kerrie Mathes | Event Coordinator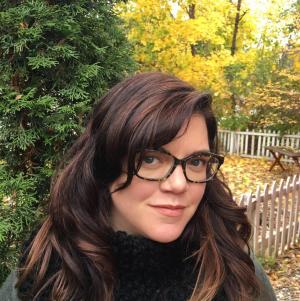 Kerrie brings a long history of professional cooking, catering, event planning, gardening and Farm to School coordination. She is passionate in her volunteer work with her community, school gardens, and classroom cooking and other non-profit youth organizations. She lives in Burlington, VT with her family and looks forward to cooking and gardening whenever possible.
---
Kayla Strom | Event Coordinator
Kayla joins the Jr Iron Chef Team with a Farm to School background in child nutrition, education, and agriculture. As the office manager of NOFA-VT, she is a hub for information and keeps the organization flowing by supporting staff, farmers, and partners with a variety of project needs. Outside of the NOFA-VT office, she teaches gardening, food preservation, and cooking classes with the Vermont Community Garden Network. Kayla is excited to bring these skills to the team as a co-coordinator of Jr Iron Chef. Kayla lives in Richmond, VT and loves to spend her time outside with friends, gardening, cooking, and creating ceramic and other functional art pieces.
---
Betsy Rosenbluth | VT FEED Project Director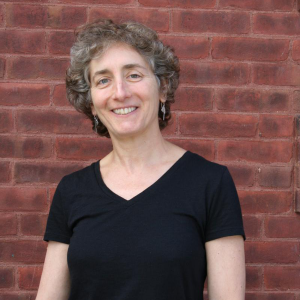 After a brief stint working in aquaculture on the Red Sea, Betsy realized that policy and governance issues were more of a calling than cultivating shrimp. She spent a decade with the City of Burlington directing its sustainable city initiative, neighborhood programs, and waterfront development. Betsy helped launch the Burlington School Food Project and Burlington's Sustainable Schools Project. With VT FEED, she helped draft and pass Vermont's first farm to school bill. Betsy also served as Director of Projects for the Orton Family Foundation overseeing community planning projects, evaluation, and capacity building in towns throughout New England and the Rocky Mountain West.
As VT FEED's Project Director, Betsy provides leadership, vision, and coordination to advance its mission. Her work includes fundraising, communications, partner relations, and general management in coordination with the VT FEED Program Director. Betsy provides backbone support to the Vermont Farm to School Network and to the Northeast Regional Steering Committee of the National Farm to School Network.
Betsy lives with her family in Burlington where she walks down to Lake Champlain for the sunset whenever she can.
---
Helen Rortvedt | VT FEED Program Director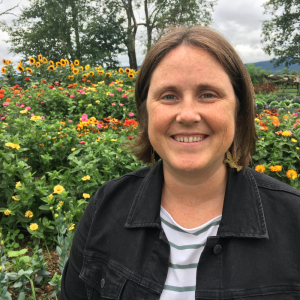 Helen is the Farm to School Program Director at NOFA-VT. She works closely with school nutrition professionals, farmers, and other farm to school stakeholders across Vermont to support local food purchasing in schools, and to forge strong connections between the cafeteria, the classroom, and the community. Prior to joining NOFA-VT, she served as the Executive Director at KidsGardening to advance the school and youth gardening movement across the country. She was also part of the founding team at Food Connects in Brattleboro, Vermont where she helped to establish and grow farm to school programs in southern Vermont with a strong focus on school nutrition programs and local purchasing. In addition, she has worked as a classroom teacher, a field-based educator, and a Peace Corps Volunteer in Bolivia. Helen is a graduate of St. Olaf College and holds an M.A. in Sustainable Development from SIT Graduate Institute.