Judges
Awards
The following honors will be given in the Morning and Afternoon Award Ceremonies for each age category:
CROWD-PLEASER this award goes to the team that best incorporates color, texture, and taste for a true crowd-pleaser.
LIVELY LOCAL this award goes to the team that best highlights Vermont foods.
MISE EN PLACE ("everything in its place") this award goes to the team that shows exemplary teamwork, order, and professionalism.
Judging Criteria
EXECUTION clean and presentable uniforms including hard-soled shoes, hats, aprons, and safe food handling practices
TEAMWORK evenly distributed workload, team cohesiveness & communication
TASTE subjective category based on judge's expertise
CREATIVITY ingenuity of the ingredients used, creative use of ingredients 
LOCAL recipe highlights local, seasonal products (only for the Lively Local Award)
COMPLIANCE meets all Jr Iron Chef VT Guidelines and Rules
2020 Judges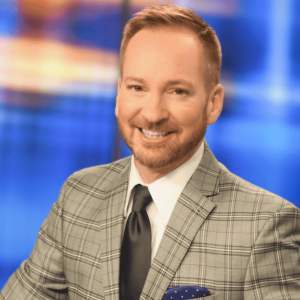 Darren Perron / Anchor, Reporter & Executive Producer, WCAX-Channel 3 News
Darren has won the National Edward. R. Murrow Award, 11 regional Edward R. Murrow Awards, two Emmy Awards, 18 Emmy Award nominations and more than a dozen Associated Press Awards. His national Edward. R. Murrow Award, one of the most prestigious journalism awards in the U.S., honored his investigation into open-air burn pits in war zones potentially making veterans sick. In 2009, Darren was the only non-network reporter in the U.S. to be nominated for a GLAAD Award. His war reporting helped win WCAX a VAB Broadcaster of the Year Award in 2010 and he was selected again as VAB Broadcaster of the Year in 2019. In 2016, Darren won national recognition from the NLGJA. He was awarded the distinguished Excellence in Journalism Award by the organization.
His career at Vermont's most-watched news station began in 1995. Prior to that, he was a print reporter for "the Chronicle" in his hometown of Barton, Vermont.
Darren now anchors the Channel 3 News at 5 p.m. and 6 p.m. He replaced longtime anchor Marselis Parsons, who retired in 2009. He is also an Executive Producer for the Channel 3 News at 6 p.m.
Darren was the weekend anchor at Channel 3 News for nearly a decade and continued to report during the week. The National Television Academy named Darren one of New England's top investigative reporters. His series work, special reports and breaking news coverage earned some of the industry's top awards.
---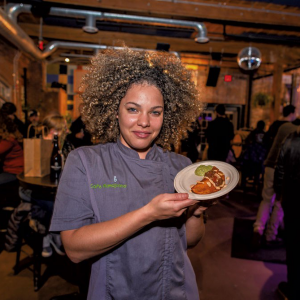 Maria Lara-Bregatta / Chef & Owner, Cafe Mamajuana
Maria Lara-Bregatta is an active member of the Vermont food community. She runs Dominican Pop-Ups & Catering throughout Chittenden County and brings authentic flavors to Vermont palates. Maria moved to Vermont 9 years ago as a student of UVM and graduated with a degree in Religious Studies & Sociology. After graduation Maria went on to work for Artsriot where she resparked an interest in restaurant ownership and community development. After several years of mentoring through Artsriot, Maria went on to establish her own business, Cafe Mamajuana. Following in the footsteps of her father, (Chef and former Tapas Restaurant owner), Maria became a Chef & business owner herself. Inspired by the flavors of her childhood, Maria intends to create a space for Latinx folx and Latin products by becoming the city's first Latin food hub.
---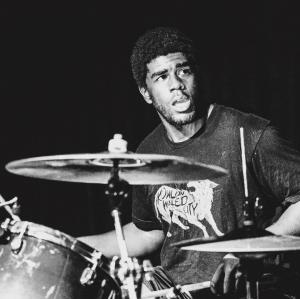 ​Urian Hackney / Drummer, Rough Francis & Audio Engineer, The Box
Urian Hackney plays drums in the Burlington-based band Rough Francis and is an audio engineer who runs a recording studio out of the Burlington art collective known as The Box. Rough Francis was the catalyst for rediscovery of Death, a Detroit rock band comprised of Urian's father and uncles that has gained notoriety as one of the first black punk bands. A documentary of their story, A Band Called Death, is available on most video platforms and received 3.5/4 stars from Ebert and Roeper and 94% on Rotten Tomatoes. Urian is a professional drummer, having recently toured internationally with the legendary band, Converge. He scores videos and films and has a love for good food.
---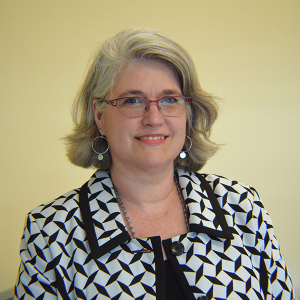 Heather Bouchey / Deputy Secretary, Vermont State Agency of Education
Deputy Secretary Heather Bouchey oversees all programmatic Divisions within the Agency of Education including Data Management and Analysis, Education Quality, Federal Education Support Programs, Student Pathways, and Student Support Services. She earned her Bachelor of Science at Cornell University and Ph.D. at the University of Denver, with postdoctoral training at the University of Michigan. Deputy Secretary Bouchey has published extensively in the fields of education and psychology. The aspects of her work she loves most include both team development and collaborative problem-solving, as well as bringing data to bear on policy solutions. Having come from humble economic roots, Deputy Secretary Bouchey is deeply committed to ensuring that all students have access to meaningful educational opportunities that improve their chances for life success. Her postsecondary experiences as a first-generation college student profoundly shaped her identity and professional interests. 
---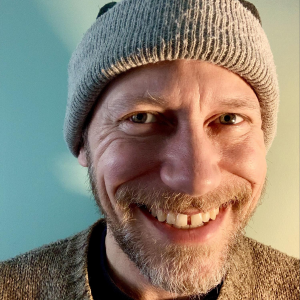 ​James Kochalka / Graphic Novelist & Rock Star
James Kochalka is a graphic novelist and rock star from Burlington, VT. His book Johnny Boo and the Ice Cream Computer won an Eisner Award in 2019. He contributed the song Dead Puppies to the album Dr. Demento Covered in Punk which spent several weeks at #1 on the Billboard Comedy Album Charts in 2018. In 2011, he was named the first Cartoonist Laureate of Vermont.
---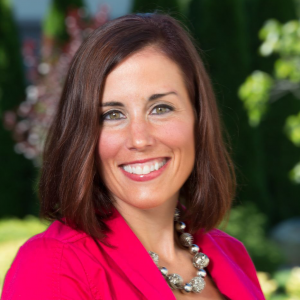 Jill Hussels, RDN / School Nutrition Specialist, New England Dairy
Jill is a Registered Dietitian and School Nutrition Specialist for New England Dairy in the Vermont office. In this role, Jill supports development and implementation of Fuel Up to Play 60 in schools across the region and serves as the coordinator for our dairy farm to school efforts. Additionally, she coordinates with partner organizations to implement the Vermont Breakfast After the Bell Challenge. Jill attended The University of Vermont where she graduated with a Bachelor of Science degree in Dietetics, Nutrition and Food Sciences and completed her dietetic internship at Ball Memorial Hospital in Indiana. Prior to employment at New England Dairy, Jill was a State Public Health Nutritionist and Nutrition Coordinator for Hannaford where she provided individualized nutritional counseling and group nutrition education classes to promote healthy living. Jill, her husband, and two children live in Shelburne, VT. She enjoys being active, tasting local cuisine and playing with her two lively, young daughters.
---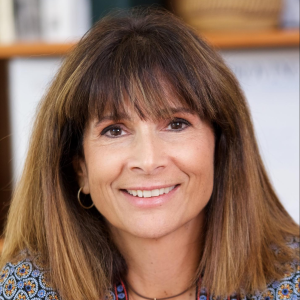 ​Theresa Alberghini DiPalma / Senior Vice President, University of Vermont Health Network
Theresa Alberghini DiPalma is a Senior Vice President at the University of Vermont Health Network where she and her colleagues support and lead an integrated health care delivery system dedicated to ensuring the people in the region receive the care they need close to home.  She's enjoyed a 30-year career in health care policy and management that has included service in US Senator Patrick Leahy's Washington DC office as a legislative aide/director and in Governor Howard Dean's administration as Vermont's chief health care regulator.  Theresa is involved in many state and local activities and serves on several boards.  She is deeply committed to the professional advancement of women and routinely mentors young professionals.
---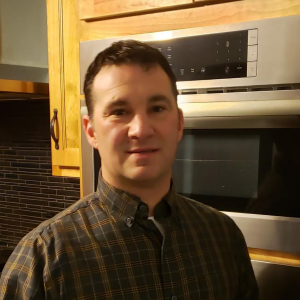 Craig Locarno / Food Service Director, Windsor Southeast Supervisory Union
Craig Locarno has been working in the food service and culinary arts field for his entire career and has had wonderful opportunities to work in many fine restaurants in Central Vermont and Southern Maine. In 2004, Craig's path changed over to school food service thanks to friend and mentor Steve Marinelli, changing his life in so many ways. Craig has built quality farm-to-school-focused food service programs at The White Mountain School, Lyndon Institute, and Barre City Schools. He is currently in his first year of building an independent program at Windsor Southeast Supervisory Union with a focus on Hartland Elementary and Weathersfield School. Farm to school is Craig's passion with a focus on educating our future citizens about the importance of eating well, helping children and adults understand the differences between eating locally grown and sourced foods versus commercial foods, and the importanance of supporting local farms and producers to build the local economy.
---
Anastasia Stevens / 2014 Jr Iron Chef VT Winner, Leland and Gray High School & Marlboro College Student
Anastasia ("Nastia") Stevens is from Newfane, Vermont and born in St. Petersburg, Russia. Since arriving in the United States in 2009, Nastia has demonstrated her love of eating, cooking, and all things food. She is a Leland and Gray High School graduate, and has participated in Junior Iron Chef VT from grade 8 through 12; Nastia was very excited when her team won the Mise en Place Award in 2014! While still in high school, Nastia followed her heart and her stomach to a position as Dietary Aide at Grace Cottage Hospital. Nastia now attends Marlboro College where she is focusing on food related studies and documentary filmmaking. She is honored to serve as a judge for the 2020 Jr Iron Chef VT competition.
---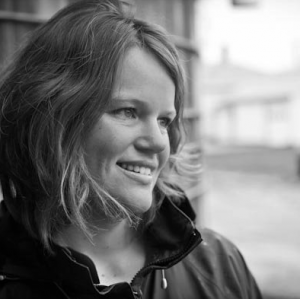 Minner Hobbs Conboy / Philanthropic Adviser
Minner Hobbs Conboy is a philanthropic adviser who lives in Burlington, VT with her family. Minner grew up in Vermont and has worked throughout her career to strengthen Vermont's food system. She was the Executive Director of the South Hero Land Trust for over 16 years, where she developed a deep sense of place and community, through the food we grow, prepare, and eat together. This connection to the working landscape is central to her family and personal, as well as professional life. Minner served on the Board of Directors of the Intervale Center for six years.
---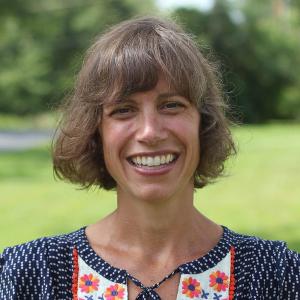 Elisabeth "Bibba" Kahn / Educator, Main Street Middle School, Montpelier & Vermont 2020 Teacher of the Year
Elisabeth teaches 5th, 7th, and 8th grade French and Spanish at Main Street Middle School (MSMS) in Montpelier, Vermont, the middle school she attended. She is a member of the MSMS Guiding Coalition and the Technology Committee, where she leads professional development and implements district-wide priorities. Kahn holds a Bachelor of Arts in French and Spanish, and a Master of Arts in French, both from Middlebury College. She is a 2020 candidate for National Board Certification in French, and is the Vermont 2020 Teacher of the Year.
---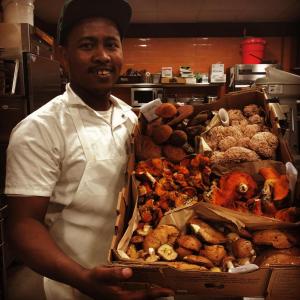 Abdullahi Ibrahim / Chef de cuisine, Great Northern, Burlington
Abdullahi Ibrahim is the Chef de Cuisine at the Great Northern in Burlington. He graduated from the New England culinary institute, and after college he moved to Boston to train at Blue Ginger, one of Chef Ming Tsai's restaurants in Wellesley Massachusetts. IHe moved back to Vermont to be closer to his family and started to work with Chef/Owner Frank Pace Jr. at the Great Northern. As a new dad to a six-month-old, he plans to do his best to raise her in a world filled with wonderful foods and flavors! His future plans in his workplace is to become more connected  to the community and to bring Afro Caribbean flavors into our beautiful Green Mountain state.
---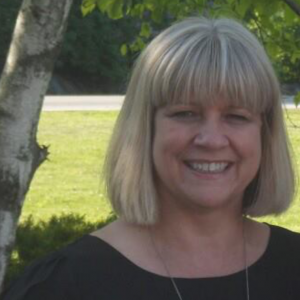 Nina Hansen / Vice President of Operations, The Abbey Food Service Group
Nina Hansen is a certified school nutrition specialist and the vice president of operations for The Abbey Food Service Group. Her life's work has always revolved around food service although she dabbled for a short time in raising heritage breed turkeys and pigs when she moved to Vermont twenty years ago. Nina graduated from the University of Guelph in Ontario, Canada with a Bachelor of Commerce in hotel and food administration.  Her passion for local eating and farm to school started when she joined her first CSA in college. Nina has been involved in the Vermont farm to school movement for fifteen years and is a strong advocate for increasing access to Farm to School programs to improve childhood nutrition and connect kids to food in their local communities.
---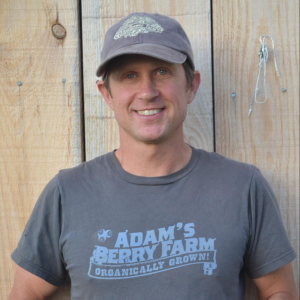 Adam Hausmann / Owner, Adam's Berry Farm, Charlotte
Adam Hausmann operates Adam's Berry Farm in Charlotte Vermont. The farm uses certified organic practices to grow strawberries, blueberries and raspberries. For the past twenty years, he has been an active member of the local Vermont farm and food scene. The farm is fortunate to collaborate with numerous amazing chefs and restaurants throughout the region and is continually inspired by their creativity, passion, and drive to shape people's tastes. He loves that the chefs in Vermont care about local food and work hard at highlighting their unique flavor. He lives on the farm with his partner Jessica and their two children, Wilder and Cena.
---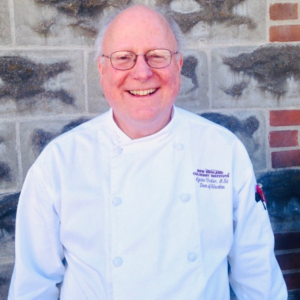 Chef Lyndon Virkler / Chef/Instructor, New England Culinary Institute
Chef Lyndon Virkler is a chef/instructor of the New England Culinary Institute. He holds a Master's Degree in Adult and Higher Education from Vermont College of Union Institute and University, a BA in American Literature from Middlebury College, and an Associates of Occupational Science from The Culinary Institute of America. Since joining New England Culinary Institute in 1988, Chef Virkler has been active in a number of issues related to food and agriculture. He is a founding member of the Vermont Fresh Network and the Vermont chapter of Chefs Collaborative. He currently serves as co-chair of the food education committee of the Central Vermont Food Systems Council, an organization focused on developing a sustainable food system within Washington County. He is an avid skier, home gardener, and composter and has been involved in incorporating the sustainable food systems component into New England Culinary Institute's curriculum. He has also worked on a number of recipe development projects for food companies including Bruegger's Bagels, Cabot Cheese, and the Vermont Apple Grower's Association. Lyndon lives in Waitsfield, Vermont with his wife, Joanne, and has two daughters and two grandchildren.
---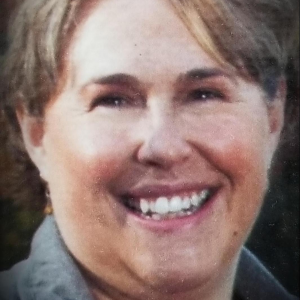 Kathleen Bradshaw / Owner, End-o-Road Maple
Kathleen Bradshaw, a life-long Vermonter, grew up on her family farm where her father was born in 1948. Her family owns and runs the popular maple sugaring business End-o-Road Maple, and donate their time each year at the Jr Iron Chef VT Competition.
Kathleen and her husband Chad live in Jericho and own a busy property management company. They have four children and one foster child. She enjoys being a 4-H leader for two outdoor activity clubs. Kathleen also has been an active member of her kids school parent-teacher organization, with a strong focus on the outdoor experience.
Kathleen has a strong interest in locally sourced food. She and her family raise their own chickens and goats. They enjoy eating fresh local food from area farms and appreciate knowing where your food comes from and how it is raised. The Jr Iron Chef VT competition supports the local farms and the creativity of young people. Kathleen is excited to be part of this important event!
---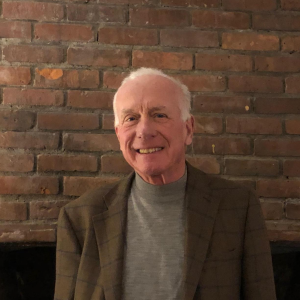 Peter Burmeister / Farmer & Owner, Pandora Farm
Peter Burmeister is a certified organic livestock farmer and poultry processor in Central Vermont. His Pandora Farm, established in 2007, is the home of heirloom beef cattle fed a 100% certified organic grass diet, as well as pigs that eat only certified organic grains from local farms that are ground daily in a stone mill and blended just prior to feeding to ensure freshness. He also raises certified organic poultry that are fed a similar on-farm blended ration and that are processed when mature in a farm-based Vermont State Inspected certified organic on-farm slaughter facility, one of the very few of its kind in the state. Peter is a passionate believer in regenerative organic agriculture, having been inspired by the writings of the late Sir Albert Howard and Edward H. Faulkner as well as contemporary Alan Savory. Peter was raised eating delicious home-cooked meals and was mentored by his Austrian immigrant grandmother and aunts in the preparation of wholesome, delicious traditional cuisine.
---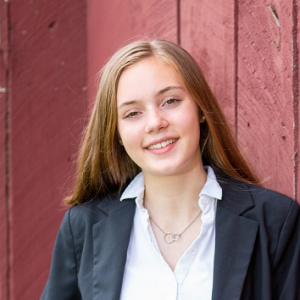 Olivia Palmer / High School Student, Mount Mansfield Union High School & Maple Educator
Olivia Palmer is currently a high school senior at Mount Mansfield Union High School in Jericho. She also attends the Vermont Academy of Science and Technology as an early college student through Vermont Technical College. In the fall, Olivia plans on attending college to major in environmental science. At a young age, Olivia was introduced to cooking by her mother with a special focus on maple. She participated in a cooking segment on PBS' Maple Madness when she was 13 and again at age 14. She continues to educate people about maple through her family's maple store in Jericho, Palmer Lane Maple. 
---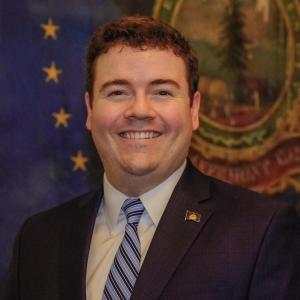 Corey J. Parent / State Senator, Franklin County & Alburgh
Corey J. Parent of St. Albans Town, is one of two State Senators for Franklin County and Alburgh. Corey grew up in St. Albans and attended St. Albans City School before he graduating from Bellows Free Academy in 2008. Corey earned a BA in economics and government in 2012 from St. Lawrence University in Canton, NY, where he graduated Magna Cum Laude and was inducted into Phi Beta Kappa. Corey is currently employed as a Business Insurance Client Advisor for Hickok & Boardman Insurance in St. Albans. Corey was first elected to the Vermont House of Representatives in 2014 and reelected in 2016. He was elected to the State Senate in 2018. Corey serves on the boards Franklin County Home Health Agency and Northwestern Medical Center. In 2015, he was selected as a Rising State Leader by the Canadian Embassy and was recognized by Vermont Business Magazine as a Rising Star in 2018. Corey lives in St. Albans Town with his wife, Samantha, who is a Registered Nurse with Northwestern Medical Center, their son William (Liam) and their golden retriever, Charlie.
---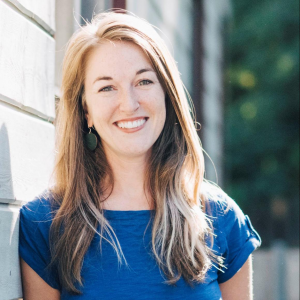 Amanda Rohdenburg (she/he pronouns) / Associate Director, Outright Vermont
Amanda loves food! Making it, eating it, hearing all about it. One of her favorite books is called the Search for Delicious (the title is basically the story of her life :). Amanda earned a BA in Gender Studies and Political Science from Saint Michael's College and has worked as an advocate for healthy relationships, equity, and consent since 2012. As Associate Director Outright Vermont, Amanda works with youth, communities, and systems to help build hope, equity, and power for LGBTQ youth.
---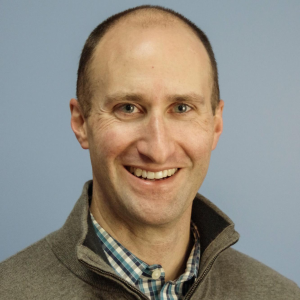 Jesse Bridges / CEO, United Way of Northwest Vermont
Jesse was hired as CEO for the United Way of Northwest Vermont (UWNWVT) in May of 2017. UWNWVT is the leading organization in convening advocates, leaders and volunteers to address complex social problems and securing the resources to support steps toward change. The organization focuses on issues like food insecurity and other social determinants of health. Under his leadership the organization achieved recognition as one of the best places to work in Vermont, created a continuous dynamic strategic planning process and shifted the organizations business model to a more sustainable vision for the future.
Previously, Bridges served as the City of Burlington Vermont's Director of the Parks, Recreation and Waterfront Department. This role focused on developing the social and physical capital of the City through the creation of inclusive programming (including expansion of the summer meals program), new social spaces and a historic revitalization of park infrastructure. His family motto is "what are we going to eat; and when are we going to eat it?"
---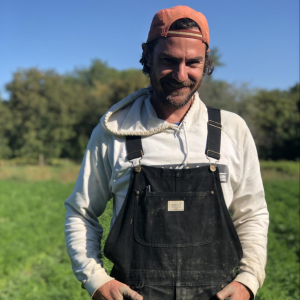 Eric Seitz / Founder & Co-owner, Pitchfork Farm
Eric Seitz is the founder and co-owner of Pitchfork Farm, a 25-acre certified organic vegetable farm in Burlington's Intervale specializing in salad greens, radishes, and root crops. For 16 years, the farm has worked with chefs and cooks in every restaurant and kitchen around Burlington. Today, the farm works with over 50 different accounts, from large institutions like UVM Medical Center, The Farmhouse Group, and City Market Co-op center, to the smaller cafés and food trucks, growing and selling over 1300 lbs of fresh salad greens and other assorted staple vegetables per week!
In 2019, Eric co-founded Pitchfork Farm & Pickle, a fermentation lab and kitchen that turns raw vegetables from the farm into ferments and pickles. Located in the Soda Plant on Pine st, the pickle shop produces thousands of lbs of kimchi, sauerkraut and other types of pickled vegetables for wholesale and retail.  
For two decades now, Eric has been a vital member of a community focused on farming, food, entrepreneurship and growing the local food culture of Burlington and Vermont.  He and his wife Molly Conant, a local jeweler, live in the Old North End of Burlington with their dog Sal.
---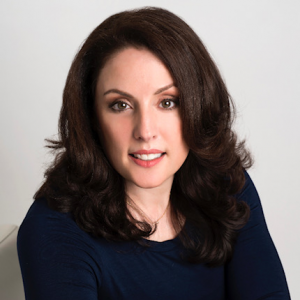 Tracey Medeiros / Cook Book Author
Tracey Medeiros is the author of The Vermont Non-GMO Cookbook, The Connecticut Farm Table Cookbook, The Vermont Farm Table Cookbook, and Dishing Up Vermont. The Vermont Non-GMO Cookbook is a 2018 Readable Feast Cookbook Awards Finalist. Tracey's fifth cookbook will be released in 2021. She is also a freelance food writer, food stylist, and recipe developer and tester. Tracey travels regionally as a guest speaker and cooking instructor, emphasizing her commitment to the sustainable food movement by using locally produced fresh ingredients to create dishes that are healthy and delicious.
---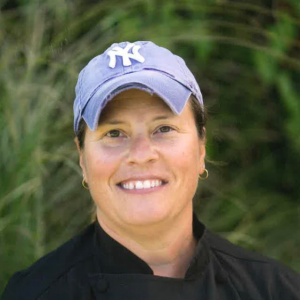 Kaye Douglas / Chef, Champlain Elementary School
Kaye is the chef at Champlain Elementary School in Burlington. After training at the Hillsboro Club in Florida and graduating from New England Culinary Institute, she plunged right in as chef at Espresso Country Italian Cuisine, the Windjammer, and Queen of Tarts. She took a break to be a full-time mom, and at the same time continued with her culinary talents at private catering and family events. Kaye has been the chef at Champlain since 2012. She is committed to connecting her students with where their food comes from and promoting a healthy way of eating. She is often seen in the school garden along with the students harvesting fresh ingredients they have planted and will use that day or soon after. Kaye preps and cooks with the students in her kitchen and in the classroom on a regular basis. She says it's very important to have them trust her to try new foods. Every day, once all the students are served, she checks in at each table in the cafeteria to ask how they liked the menu that day. Kaye also works closely with the administration and teaching staff to ensure that all students in special situations are served based on their individual dietary needs. Kaye grew up in Charlotte and now lives in Fletcher with her two teenage children. She enjoys spending time following their sporting events, traveling to the ocean and cooking!
---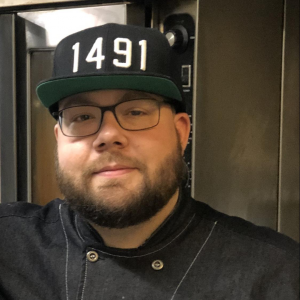 Jessee Lawyer / Executive Chef, Sweetwater's American Bistro
Jessee Lawyer is the executive chef at Sweetwater's American Bistro in Burlington, VT. He is also a citizen of the Missisquoi Abenaki tribe in Swanton, VT. Over the past two years he has been blending his culture and passion for food into his professional life creating Abenaki dishes both at Sweetwater's and at special events around Vermont. With this special cuisine he is bringing his culture to the public and his tribe to promote culture and traditional foodways that have been in this area since before European contact.