Judges
Awards
The following honors will be given in the Morning and Afternoon Award Ceremonies for each age category:
CROWD-PLEASER this award goes to the team that best incorporates color, texture, and taste for a true crowd-pleaser.
LIVELY LOCAL this award goes to the team that best highlights Vermont foods.
MISE EN PLACE ("everything in its place") this award goes to the team that shows exemplary teamwork, order, and professionalism.
Judging Criteria
EXECUTION clean and presentable uniforms including hard-soled shoes, hats, aprons, and safe food handling practices
TEAMWORK evenly distributed workload, team cohesiveness & communication
TASTE subjective category based on judge's expertise
CREATIVITY ingenuity of the ingredients used, creative use of ingredients 
LOCAL recipe highlights local, seasonal products (only for the Lively Local Award)
COMPLIANCE meets all Jr Iron Chef VT Guidelines and Rules
2018 Judges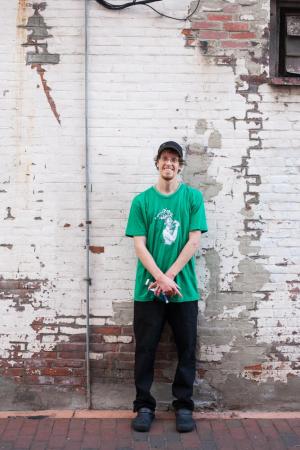 Collin Hale
Sous Chef, Doc Ponds  / Professional skateboarder
At 31, Collin is passionate about wild food, foraging, local farms, raw milk, skateboarding, music, family, and being a positive role model for the community.
---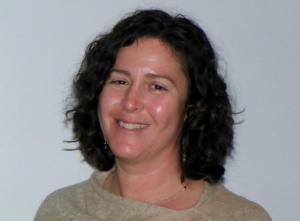 Sarah Kleinman
Director of 4-H/Youth Programs, University of Vermont Extension
Sarah has spent the past 15 years building and collaborating on programs that support life and job skill development for Vermont youth ages 5-18. Prior to her work at UVM, she was a volunteer and event coordinator at an animal shelter in Santa Fe, NM. Sarah currently lives in Burlington and is a mom to a teen and a tween. She is an elementary school PTO Chair and Treasurer and serves as Secretary on the Board of Directors at Ohavi Zedek Synagogue. Sarah loves to try new restaurants and foods and gets outside whenever possible to snowboard and run.
---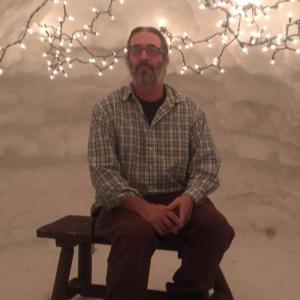 Michael Nedell
COO & Co-founder, Localvore.co
Michael is a founding member of Localvore.co, a directory of farm-to-table restaurants and the farms that source to them. He is a life long eater and a connoisseur of varietal cheeseburgers.
---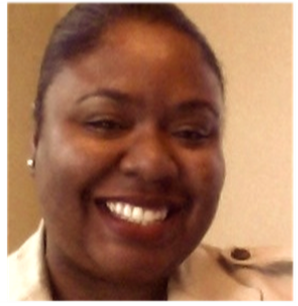 Simone Washington
Social Mission Strategy & Policy Manager, Ben & Jerry's Homemade
A seasoned equity strategist, Simone helps Ben & Jerry's translate its three-part Mission, Progressive Values, and Linked Prosperity framework into innovative, inspirational internal programs and initiatives, and external partnerships and projects that promote social and environmental justice. A native of Alabama Gulf Coast, Simone is a diehard Alabama Crimson Tide football fan who loves (and misses) Southern cuisine, vibrant storytelling, and immersing herself in culture.
---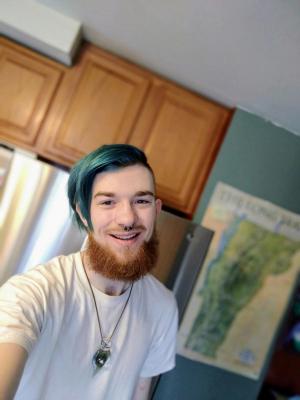 Tucker Dimasi
Jr Iron Chef VT Alumnus
Tucker is a 22-year-old culinarian who graduated from the Center for Technology Essex and attended the Culinary Institute of America. He competed twice as a Vermont Jr Iron Chef, finishing with one honorable mention and one win in the Lively Local category. He has worked in restaurants from New York, to Massachusetts, to Maine. When he's not in the kitchen, Tucker is generally out skateboarding, skiing, and keeping his mind as active as his body.
---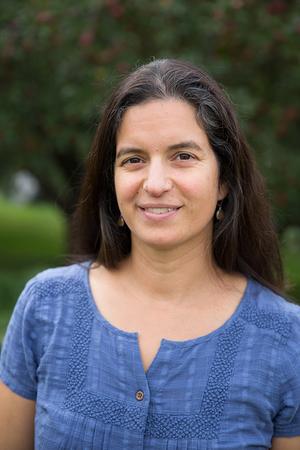 Amy Gifford
Former Jr Iron Chef VT Coordinator, Richmond Community Kitchen Co-owner 
Food is Love. At least in the house where Amy grew up. So many of her happiest memories involve food, from long-distance phone conversations with her grandmother about Lebanese-inspired recipes to standing next to her mother, hands in ground beef, learning the coveted secret to the perfect meatball. Still today, one of Amy's greatest pleasures is feeding people, especially her family, good food. For Amy, good means cooked from scratch, using fresh, whole ingredients grown nearby. In her home cooking, her professional life working with Vermont FEED, and now at Richmond Community Kitchen, Amy places the highest value on using ingredients that have integrity to prepare meals with love. She can't wait to share them with you!
---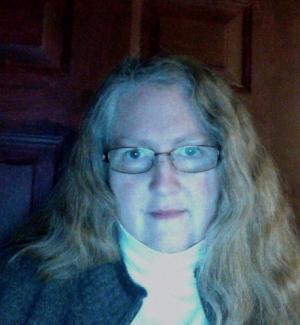 Sherry Lussier
Green Mountain Technology and Career Center Director
Sherry came to Green Mountain Technology and Career Center as Assistant Director and then Director seven years ago, following 20 years as a school counselor. She has a BS in Social Studies, an M.Ed. in Teaching and Counseling, and a Doctorate in Management of Youth Programs. Sherry has a husband and two grown children, a family of proud foodies. She is licensed and certified in many eclectic areas, including being NASA certified to handle Moon Rocks!
---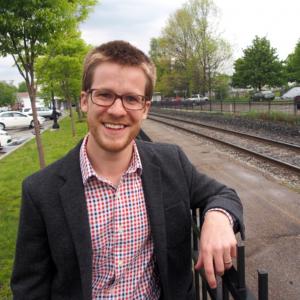 Dylan Gimbastia
Vermont State Representative
Dylan is a State Representative representing the Village of Essex Junction in the Vermont House of Representatives. When the legislature is not in session, he is the Outreach and Financial Literacy Director for the Vermont State Treasurer's Office. Dylan serves on the Vermont State Colleges Board of Trustees, and contributes locally as a Justice of the Peace, member of the Essex Board of Civil Authority, and as a Director of the Essex Community Historical Society. He lives in Essex Junction with his wife, Candace Morgan.
---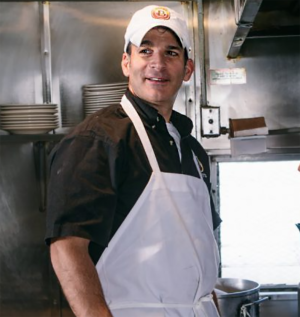 Mark Bove
President & Head Chef, Bove's
Bove's, a family-run premium Italian pasta sauce company headquartered in Milton, Vermont. For three generations and over 75 years, Bove's has committed to producing good, honest food. Bove's authentic Italian sauces and products continue to be made with the finest all-natural ingredients. Bove's gained national recognition with features on the Food Network's "Throwdown with Bobby Flay" and "Best Thing I Ever Ate" with Melissa D'Arabian. Bove's has also garnered industry leading SOFI (Specialty Outstanding Food Innovation) Awards for Gold 2009 & Silver 2011. Mark has led the business for over 22 years where he continues to maintain family quality and grow the company's national recognition. His hometown roots drive his support in local non-profits with the Vermont Food Bank and No Kids Hungry.
---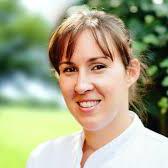 Cara Chigazola-Tobin
Chef-Owner, Honey Road
Cara's culinary journey began when she was in high school. At the age of 17, after relocating from California where she was born and raised, she began working in the kitchen of a pizza shop in Hanover, New Hampshire. In the years that followed, her desire to attend art school was replaced by a drive to develop her skills as a chef and toward that end Cara moved west again to complete her culinary degree in Monterey, California. After graduating as valedictorian of her class, Cara had a number of professional jobs along the west coast including Cetrella in Half Moon Bay, The Plumpjack Café in San Francisco, and at the Dream Inn Hotel in Santa Cruz, California. When her husband had the opportunity to attend graduate school in Boston the couple moved just a few months after their wedding and Cara began looking for a new kitchen to call home. After just a few hours in the kitchen at Oleana, she knew she had found it. Cara joined the Oleana team in the spring of 2010 and then spent the next six years as the Chef de Cuisine. In September of 2016, Cara moved to Vermont with her family and opened Honey Road, an eastern Mediterranean Mezze restaurant, in Burlington. This past February, Cara was nominated as a semifinalist by the James Beard Foundation for the category of Best Chef: Northeast and Honey Road was nominated as a semifinalist for Best New Restaurant. Cara is driven by her passion to create and also to unite and inspire people. Her California roots continue to influence how she approaches food while featuring the ingredients of the northeast and exploring the traditional flavors of the Middle East and Mediterranean. She currently lives in Shelburne, VT with her husband and two year old son.
---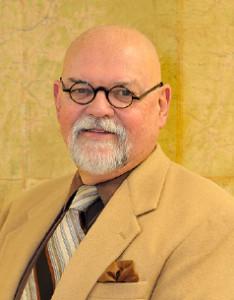 John Mandeville
Executive Director, Lamoille Economic Development Corporation
John Mandeville has been the Executive Director of the Lamoille Economic Development Corporation since March 2010. Before that, he was the director of the Incubator Without Walls program at Lyndon State College, and he briefly served as president of Northern Community Management Corp., a property management firm specializing in affordable housing for low-income families, senior citizens and the disabled. For two years, John served as the area business advisor for the Vermont Small Business Development Center, focusing on the Northeast Kingdom of Vermont as well as Lamoille County. He first moved to Vermont with his family in 2000, serving as an executive for the New England Culinary Institute for five years. Before Vermont, he served as the managing director/COO for the European subsidiary of an American company and lived in England for seven years. He also has owned two businesses, a business consulting firm in Manhattan for seven years and the Central California Region for international franchisor Decorating Den Inc. for five years.
---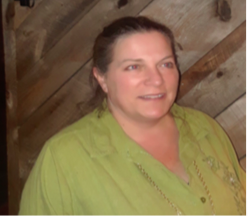 Tosca Smith
Abbey Group Manager, NEK School Lunch Programs
Tosca has lived and worked in Montgomery Vermont for the past 20 years, as founder and former owner of the Montgomery Catering Company she has hosted over 300 weddings and events focussing on local farm to table cuisine before it was fashionable. Her mission has always been to bring local talent together to create amazing experiences. After many years behind the lines she refocussed her energy on feeding kids and teaching people how to make simple foods taste great. For the past three years she has divided her time between being chef on the Lunch Box Truck, Green Mountain Farm to Schools summer meals program, and to running Newport City Elementary school's lunch program for the Abbey Group. She recently accepted the job of managing 7 schools in the NEK for the Abbey Group and is looking forward to continuing the tradition of keeping people well fed and happy everywhere she goes.
---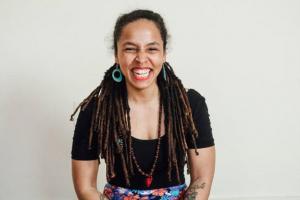 Candace Taylor
Conscious Homestead, Conscious Kitchen
Candace Jennifer Taylor is the founder of Conscious Homestead (L3C), an educational urban homestead and Conscious Kitchen (LLC), a full-circle catering and ancestral food education space both based in Winooski VT.  Conscious Homestead and Conscious Kitchen focus on the practice of living consciously with our environment as a radical way to heal and transform our world both individually and collectively. Candace received her B.A. from Smith College and her M.Ed. from the University of Vermont.  She is a classically trained 200HR Hatha Yoga teacher and is currently completing her 500HR yoga teacher certification.  In addition, Candace is an energy healer trained in Healing Touch and Reiki; she is a labor & birth and postpartum doula as well as a holistic chef and health coach. 
---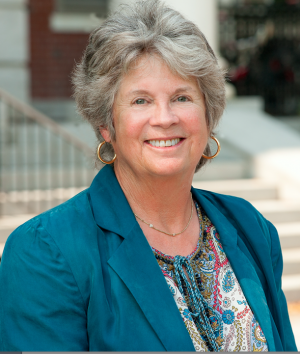 Penrose Jackson
Director of Community Health Improvement at University of Vermont Medical Center
Ms. Jackson served for thirteen years as the first Executive Director of the Church Street Marketplace, a pedestrian mall in Burlington, Vermont.  Subsequent to that, she filled similar positions at the National Gardening Association and the Intervale Foundation.  Her community commitment has been extensive and includes board chair positions with Burlington City Arts, Champlain Initiative, Childcare Resource and Referral Center, Chittenden County Regional Planning Commission, Ethan Allen Homestead, First Night Burlington, Greater Burlington YMCA, Leadership Champlain, South Burlington Rotary Club, KidSafe Collaborative, Linking Learning to Life, Vermonters Taking Action Against Cancer, and Women Helping Battered Women.  A native of central New York State, Ms. Jackson graduated from the University of Vermont.  From 2003-4 she participated as a fellow in the American Hospital Association's Health Forum fellowship, "Creating Healthier Communities."  In 2011 she completed Saint Louis University's Certificate Program in Community Benefit.  In 2013 she participated as one of a four person fellow team in the National Leadership Academy for the Public's Health.  In 2017 she won the first Community Leadership Champlain award from the Association for Community Health Improvement.Currently, she is a member of the national advisory council for the Association for Community Health Improvement,chairs the ECOS Project, andserves as President of the University of Vermont Alumni Association.Ms. Jackson lives and gardens in Hinesburg with her husband, Schuyler Jackson, and dog, Zim.
---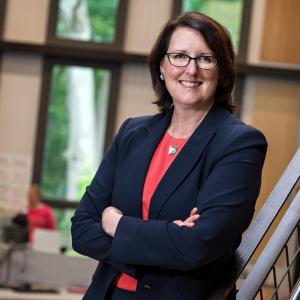 Robin Turnau
President & CEO, Vermont Public Radio
Robin Turnau has served as President & CEO of Vermont Public Radio since 2009. She has enjoyed a 29-year career at VPR, serving previously as vice president for development and director of development. VPR consists of two statewide broadcast networks, VPR News and VPR Classical, in addition to a strong digital service at VPR.net. The organization recently completed a $10M Capital Campaign to transform VPR's ability to serve the public through expanded headquarters and an Innovation Fund for news and programming initiatives.
---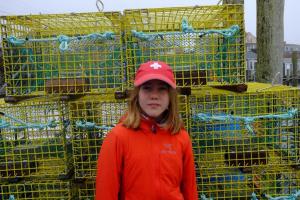 Coco Eyre
Student & Chopped Junior Chef
Coco is thirteen years old and loves lacrosse, skiing, tennis, and cooking. She has two brothers, Sam and Nate. Both of them are away at college. Sam is in Lake Tahoe and Nate is in Montana. Coco has two dogs: Daisy and Mr. Milk. She lives in Charlotte and Pawlet, Vermont. About a year ago, she was on Chopped Junior. For Coco, being on the show was an absolute life changing experience. She met amazing people and worked so hard to accomplish a goal she never thought was possible. Coco is a person who never gives up on a dream she sets her mind to. Coco hopes that she'll accomplish so many more wonderful dreams.
---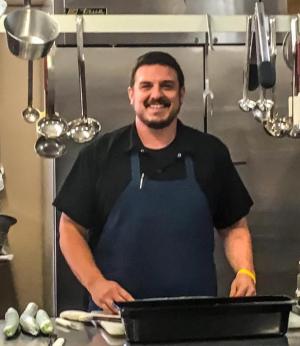 Brock Miller
Food Service Director, Cabot School
Brock Miller is co-owner of Back Road BBQ, of Cabot Vermont: a farm to food truck business serving Central Vermont, the Northeast Kingdom and beyond. He is also the Food Service Director at Cabot School, a Pre-K through 12 school in Central Vermont. He works with Green Mountain Farm-to-School and Vermont Farm to School to operate a program that serves as much healthy, local food as possible to Cabot's students. Brock has worked in restaurants around the state, and is happiest when he's cooking or in the garden. He lives in Cabot with his wife and two young children.
---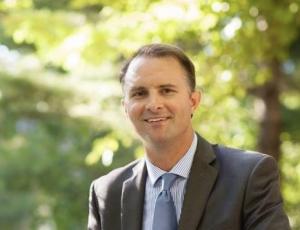 T.J. Donovan
Vermont Attorney General
Thomas J. Donovan Jr. (T.J.) was elected as the 26th Attorney General of the State of Vermont on November 8, 2016. T.J. was born and raised in Burlington, Vermont. T.J. began his career as an Assistant District Attorney in Philadelphia, PA, before returning to Vermont to work as a Deputy Chittenden County State's Attorney. T.J. worked as a criminal defense attorney and a civil litigation lawyer before he was elected Chittenden County State's Attorney in 2006. T.J. served as State's Attorney for 10 years. As State's Attorney, T.J. worked to reduce recidivism and address the causes of criminality. In 2010, T.J. started the Rapid Intervention Community Court, an award winning criminal justice program available to non-violent offenders whose crimes have been driven by addiction or mental illness. T.J. continues to fight to make Vermont communities healthier, safer and more prosperous. As Attorney General, he is committed to providing greater access to justice, fighting to end the opiate epidemic, supporting businesses and protecting consumers, defending the environment and standing up for the civil rights of all Vermonters. T.J. earned a J.D. from Suffolk Law School in 2000 and B.A. from Merrimack College in 1996. T.J. currently lives in Chittenden County with his wife Jessica and their two sons
---
Anne Tisbert, Valley Dream Farm
Silas Doyle-Burr, Last Resort Farm