Judges
Awards
The following honors will be given in the Morning and Afternoon Award Ceremonies for each age category:
CROWD-PLEASER this award goes to the team that best incorporates color, texture, and taste for a true crowd-pleaser.
LIVELY LOCAL this award goes to the team that best highlights Vermont foods.
MISE EN PLACE ("everything in its place") this award goes to the team that shows exemplary teamwork, order, and professionalism.
Judging Criteria
EXECUTION clean and presentable uniforms including hard-soled shoes, hats, aprons, and safe food handling practices
TEAMWORK evenly distributed workload, team cohesiveness & communication
TASTE subjective category based on judge's expertise
CREATIVITY ingenuity of the ingredients used, creative use of ingredients 
LOCAL recipe highlights local, seasonal products (only for the Lively Local Award)
COMPLIANCE meets all Jr Iron Chef VT Guidelines and Rules
2020 Judges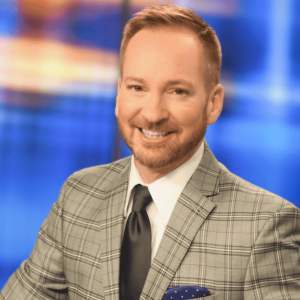 Darren Perron / Anchor, Reporter & Executive Producer, WCAX-Channel 3 News
Darren has won the National Edward. R. Murrow Award, 11 regional Edward R. Murrow Awards, two Emmy Awards, 18 Emmy Award nominations and more than a dozen Associated Press Awards. His national Edward. R. Murrow Award, one of the most prestigious journalism awards in the U.S., honored his investigation into open-air burn pits in war zones potentially making veterans sick. In 2009, Darren was the only non-network reporter in the U.S. to be nominated for a GLAAD Award. His war reporting helped win WCAX a VAB Broadcaster of the Year Award in 2010 and he was selected again as VAB Broadcaster of the Year in 2019. In 2016, Darren won national recognition from the NLGJA. He was awarded the distinguished Excellence in Journalism Award by the organization.
His career at Vermont's most-watched news station began in 1995. Prior to that, he was a print reporter for "the Chronicle" in his hometown of Barton, Vermont.
Darren now anchors the Channel 3 News at 5 p.m. and 6 p.m. He replaced longtime anchor Marselis Parsons, who retired in 2009. He is also an Executive Producer for the Channel 3 News at 6 p.m.
Darren was the weekend anchor at Channel 3 News for nearly a decade and continued to report during the week. The National Television Academy named Darren one of New England's top investigative reporters. His series work, special reports and breaking news coverage earned some of the industry's top awards.
---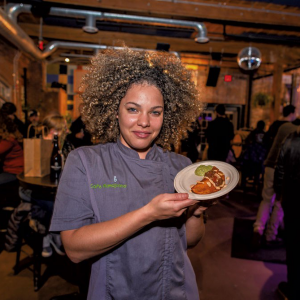 Maria Lara-Bregatta / Chef & Owner, Cafe Mamajuana
Maria Lara-Bregatta is an active member of the Vermont food community. She runs Dominican Pop-Ups & Catering throughout Chittenden County and brings authentic flavors to Vermont palates. Maria moved to Vermont 9 years ago as a student of UVM and graduated with a degree in Religious Studies & Sociology. After graduation Maria went on to work for Artsriot where she resparked an interest in restaurant ownership and community development. After several years of mentoring through Artsriot, Maria went on to establish her own business, Cafe Mamajuana. Following in the footsteps of her father, (Chef and former Tapas Restaurant owner), Maria became a Chef & business owner herself. Inspired by the flavors of her childhood, Maria intends to create a space for Latinx folx and Latin products by becoming the city's first Latin food hub.
---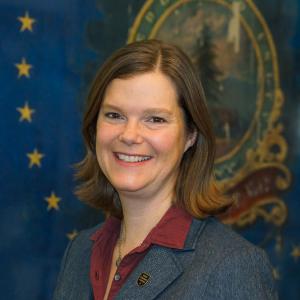 Ruth Hardy / Vermont Senator
Ruth Hardy of East Middlebury, Addison County, Democrat was raised in central New York State in the Ithaca area, where her mother was a teacher and her father was a state civil servant. Ruth received a BA in Government from Oberlin College in Ohio and a master's degree from the Lyndon B. Johnson School of Public Affairs at the University of Texas at Austin. Following graduate school, Ruth was a Fiscal Analyst for the Wisconsin Legislative Fiscal Bureau covering education issues. She moved to East Middlebury, Vermont in 2002. In addition to the ongoing work of raising three children, Ruth has been Executive Director of the Open Door Clinic, Assistant Budget Director at Middlebury College, and Government Grants Director at Planned Parenthood of Northern New England. Most recently, Ruth was Executive Director of Emerge Vermont, which recruits and trains women to run for public office. Ruth served three terms on local school boards and was Chair of the Middlebury Mary Hogan School Board, Co-Chair of the ACSU Unification Charter Committee, and Chair of the ACSD Finance Committee. In addition, Ruth has served on several early childhood education boards, spearheads tree planting initiatives at schools, and is active in local politics. She is a graduate of the Snelling Center's Vermont Leadership Institute. Ruth lives with her husband, Jason Mittell, a Professor of Film & Media at Middlebury College, and their children – Greta, Anya, and Walter.
---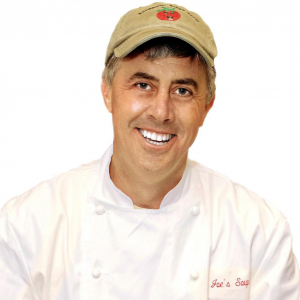 ​Joe Buley Jr / Owner, Screamin' Ridge Farm, Inc (Joe's Kitchen)
Joe Buley Jr is the owner of Screamin' Ridge Farm, Inc also known as Joe's Kitchen. Joe trained in France and then managed many kitchens over the last 30 years. His soups and broths are available all over Vermont.
---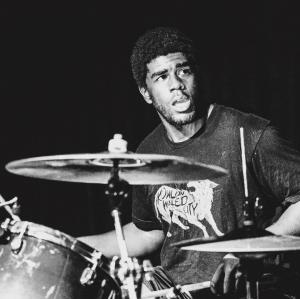 ​Urian Hackney / Drummer, Rough Francis & Audio Engineer, The Box
Urian Hackney plays drums in the Burlington-based band Rough Francis and is an audio engineer who runs a recording studio out of the Burlington art collective known as The Box. Rough Francis was the catalyst for rediscovery of Death, a Detroit rock band comprised of Urian's father and uncles that has gained notoriety as one of the first black punk bands. A documentary of their story, A Band Called Death, is available on most video platforms and received 3.5/4 stars from Ebert and Roeper and 94% on Rotten Tomatoes. Urian is a professional drummer, having recently toured internationally with the legendary band, Converge. He scores videos and films and has a love for good food.
---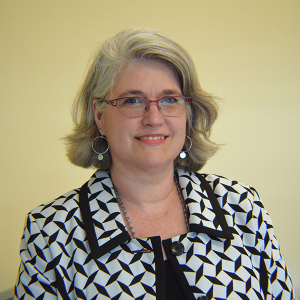 Heather Bouchey / Deputy Secretary, Vermont State Agency of Education
Deputy Secretary Heather Bouchey oversees all programmatic Divisions within the Agency of Education including Data Management and Analysis, Education Quality, Federal Education Support Programs, Student Pathways, and Student Support Services. She earned her Bachelor of Science at Cornell University and Ph.D. at the University of Denver, with postdoctoral training at the University of Michigan. Deputy Secretary Bouchey has published extensively in the fields of education and psychology. The aspects of her work she loves most include both team development and collaborative problem-solving, as well as bringing data to bear on policy solutions. Having come from humble economic roots, Deputy Secretary Bouchey is deeply committed to ensuring that all students have access to meaningful educational opportunities that improve their chances for life success. Her postsecondary experiences as a first-generation college student profoundly shaped her identity and professional interests. 
---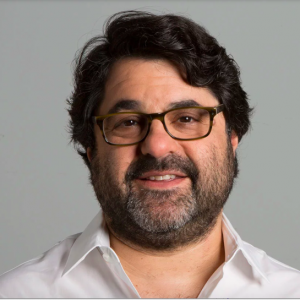 Jim Romanoff  / Editor, EatingWell
Jim Romanoff has been writing about food for more than 20 years. As EatingWell's food editor, he is responsible for everything from assigning and editing articles about food to developing and testing recipes. Simply put: If it's about food, cooking or shopping (a personal favorite), he's had his eyes on it.
A longtime recipe developer for EatingWell as well as editor of EatingWell Healthy in a Hurry cookbook and EatingWell Serves Two, he wrote for the Associated Press before returning as the magazine's food editor in 2013. His career spans such diverse publications as Woman's Day, Rolling Stone, Us Magazine, Details and The Village Voice. A James Beard Award nominee, Jim has also won an IACP award (Bert Greene: Food Writing That Makes a Difference) and led panels on biodiversity and recipe development. He earned a degree in Medieval English from Oberlin College.
Jim grew up in Connecticut and spent his teenage years living just outside New York City. He loves Vermont, though, because people are focused on living a good life in terms of both health and enjoyment of free time. An avid shopper and home cook, he believes all vegetables are superfoods and loves eggplant so much he could live off it. When he's not cooking up a delicious meal, you'll find him flying single-engine airplanes and seaplanes (he has 250+ hours of flying under his belt). He's been known to fly to Maine for the afternoon to get a lobster roll, upstate New York for a tour of pancake breakfast fly-ins and even as far as South Carolina to pick up an airplane donated to a local flight school. Jim and his wife, Susan, have one son, Farley, who has followed his dad's passion for food and is an amazing cook.
---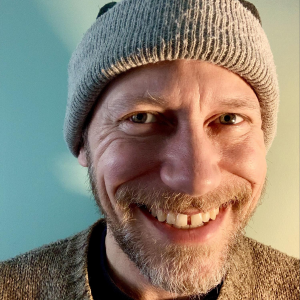 ​James Kochalka / Graphic Novelist & Rock Star
James Kochalka is a graphic novelist and rock star from Burlington, VT. His book Johnny Boo and the Ice Cream Computer won an Eisner Award in 2019. He contributed the song Dead Puppies to the album Dr. Demento Covered in Punk which spent several weeks at #1 on the Billboard Comedy Album Charts in 2018. In 2011, he was named the first Cartoonist Laureate of Vermont.
---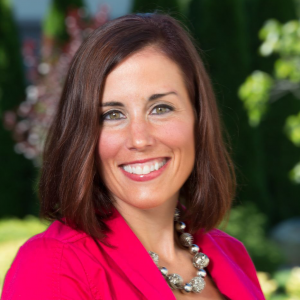 Jill Hussels, RDN / School Nutrition Specialist , New England Dairy
Jill is a Registered Dietitian and School Nutrition Specialist for New England Dairy in the Vermont office. In this role, Jill supports development and implementation of Fuel Up to Play 60 in schools across the region and serves as the coordinator for our dairy farm to school efforts. Additionally, she coordinates with partner organizations to implement the Vermont Breakfast After the Bell Challenge. Jill attended The University of Vermont where she graduated with a Bachelor of Science degree in Dietetics, Nutrition and Food Sciences and completed her dietetic internship at Ball Memorial Hospital in Indiana. Prior to employment at New England Dairy, Jill was a State Public Health Nutritionist and Nutrition Coordinator for Hannaford where she provided individualized nutritional counseling and group nutrition education classes to promote healthy living. Jill, her husband, and two children live in Shelburne, VT. She enjoys being active, tasting local cuisine and playing with her two lively, young daughters.
---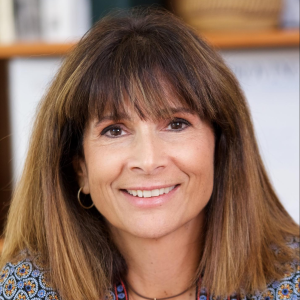 ​Theresa Alberghini DiPalma / Senior Vice President, University of Vermont Health Network
Theresa Alberghini DiPalma is a Senior Vice President at the University of Vermont Health Network where she and her colleagues support and lead an integrated health care delivery system dedicated to ensuring the people in the region receive the care they need close to home.  She's enjoyed a 30-year career in health care policy and management that has included service in US Senator Patrick Leahy's Washington DC office as a legislative aide/director and in Governor Howard Dean's administration as Vermont's chief health care regulator.  Theresa is involved in many state and local activities and serves on several boards.  She is deeply committed to the professional advancement of women and routinely mentors young professionals.
---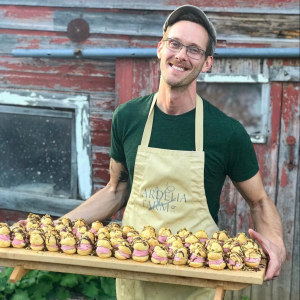 Thomas McCurdy / Chef & Farmer, Ardelia Farm & Co.
Thomas McCurdy is a chef and farmer living and working in Irasburg, VT. After completing his formal training in Philadelphia, PA, Thomas went on to work as pastry cook for the Starr Restaurant Group, then as the executive pastry chef for 12 Street Catering before moving to New York. In 2014, Thomas and his husband Bailey started Ardelia Farm & Co., a cut flower farm and bakery. Thomas sells pastries at the Burlington Farmer's Market, creates wedding and special occasion cakes, caters dinner and brunch events on their farm, and operates an online Christmas cookie shop, shipping nationwide through the holidays. In 2019 Thomas announced a goal of hosting and photo-documenting fifty two dinner parties in one calendar year a. And after a successful year of entertaining, he has begun to turn his Fifty Two Dinners project into a book. Thomas is delighted to be returning to Jr Iron Chef VT to support the next generation of young culinarians.
---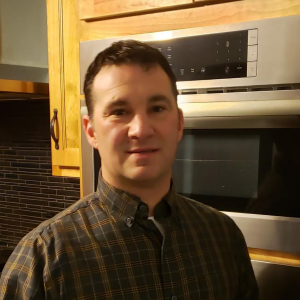 Craig Locarno / Food Service Director, Windsor Southeast Supervisory Union
Craig Locarno has been working in the food service and culinary arts field for his entire career and has had wonderful opportunities to work in many fine restaurants in Central Vermont and Southern Maine. In 2004, Craig's path changed over to school food service thanks to friend and mentor Steve Marinelli, changing his life in so many ways. Craig has built quality farm-to-school-focused food service programs at The White Mountain School, Lyndon Institute, and Barre City Schools. He is currently in his first year of building an independent program at Windsor Southeast Supervisory Union with a focus on Hartland Elementary and Weathersfield School. Farm to school is Craig's passion with a focus on educating our future citizens about the importance of eating well, helping children and adults understand the differences between eating locally grown and sourced foods versus commercial foods, and the importanance of supporting local farms and producers to build the local economy.
---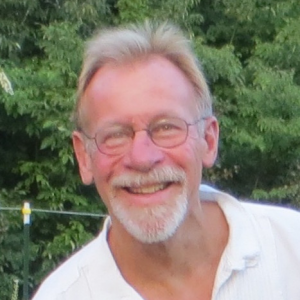 Joseph Kiefer / Food Justice Educational Consultant
Joseph Keifer has a long history of working on food and hunger issues in Vermont beginning in the early1980's. He helped start the VT Food Bank, served on two Governor's Hunger Task Forces, and helped start Vermont FEED and the Vermont Farm to School Network. Joseph has taught many professional development graduate courses to teachers over the years including a "Food Cart in the Classroom" where all students in Barre Elementary and Middle School had the opportunity to cook and eat with fresh, locally grown food in their classrooms. He is a big fan of Junior Iron Chef VT and looks forward to tasting the culinary arts on display in March of this year.
---
Anastasia Stevens / 2014 Jr Iron Chef VT Winner, Leland and Gray High School & Marlboro College Student
Anastasia ("Nastia") Stevens is from Newfane, Vermont and born in St. Petersburg, Russia. Since arriving in the United States in 2009, Nastia has demonstrated her love of eating, cooking, and all things food. She is a Leland and Gray High School graduate, and has participated in Junior Iron Chef VT from grade 8 through 12; Nastia was very excited when her team won the Mise en Place Award in 2014! While still in high school, Nastia followed her heart and her stomach to a position as Dietary Aide at Grace Cottage Hospital. Nastia now attends Marlboro College where she is focusing on food related studies and documentary filmmaking. She is honored to serve as a judge for the 2020 Jr Iron Chef VT competition.