Judges
Awards
The following honors will be given in the Morning and Afternoon Award Ceremonies for each age category:
CROWD-PLEASER this award goes to the team that best incorporates color, texture, and taste for a true crowd-pleaser.
LIVELY LOCAL this award goes to the team that best highlights Vermont foods.
MISE EN PLACE ("everything in its place") this award goes to the team that shows exemplary teamwork, order, and professionalism.
Judging Criteria
EXECUTION clean and presentable uniforms including hard-soled shoes, hats, aprons, and safe food handling practices
TEAMWORK evenly distributed workload, team cohesiveness & communication
TASTE subjective category based on judge's expertise
CREATIVITY ingenuity of the ingredients used, creative use of ingredients 
LOCAL recipe highlights local, seasonal products (only for the Lively Local Award)
COMPLIANCE meets all Jr Iron Chef VT Guidelines and Rules
2019 Judges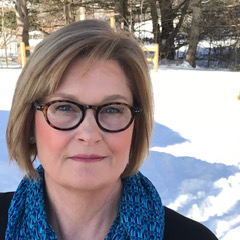 Carol Neff / Former Winning Coach, Green Mountain High School
Carol resides in Chester with her husband. She has been a Jr Iron Chef VT coach for the Green Mountain Cheftains for several years. As a coach, Carol introduced and encouraged her team to experiment with flavors and different textures with a variety of foods, thereby creating new and exciting recipes for the competition. Carol personally finds joy and comfort cooking for her family and friends. When she is not in the kitchen, Carol and her husband love to go antiquing, hiking, and traveling.
---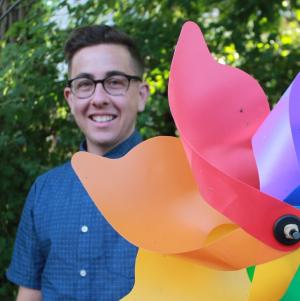 Dana Kaplan / Executive Director, Outright Vermont
Dana is on a mission to make Vermont more inclusive and celebratory for all LGBTQ+ youth. He is the Executive Director of Outright Vermont, an organization dedicated to helping queer and trans youth discover themselves and healthy peer connections, while strengthening families, and transforming communities. Dana received a Bachelor's degree in Social Work, and a Masters in Mediation & Applied Conflict Studies, and that lens of question-asker and relationship-builder informs his way in the world. When not working, Dana's best time is spent making music, fermenting food, searching for the next best chocolate chip cookie recipe, and hanging out with his partner and their two kids.
---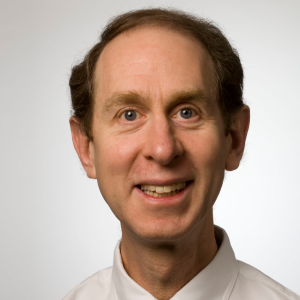 Dr. Mark Levine / Commissioner of Health
Dr. Mark Levine was appointed commissioner of health by Governor Phil Scott and began service on March 6, 2017.
Prior to his appointment he was a Professor of Medicine at the University of Vermont, and most recently the Associate Dean for Graduate Medical Education and Designated Institutional Official at the College of Medicine and the UVM Medical Center. He also served as the Vice Chair for Education in the Department of Medicine.
Dr. Levine obtained his B.A. in Biology from the University of Connecticut and received his M.D. degree from the University of Rochester. He completed his Internal Medicine Residency and a Chief Resident year at the University of Vermont and a fellowship in general internal medicine at the University of North Carolina, which emphasized clinical epidemiology, research training, teaching, and administration of educational programs.
Dr. Levine has gained a reputation as an outstanding teacher and educational program innovator, receiving teaching awards from the medical school and the Department of Medicine. He maintains his faculty appointment and continues to actively teach. He has successfully directed large NIH and HRSA educational grants addressing the generalist physician and nutrition-preventive medicine competencies he cares deeply about from a population health perspective.
Dr. Levine actively practiced general internal medicine with special interests in solving complex diagnostic dilemmas, health promotion/ disease prevention, screening and clinical nutrition. This provided him with personal perspective on the challenges our healthcare system holds for physicians as well as patients. Further insights have come through leadership and advocacy roles he has assumed locally and nationally with the American College of Physicians (the largest physician specialty organization in the US), where he is on the Board of Regents and was formerly Governor of the Vermont Chapter, and the Vermont Medical Society, where he has been Vice-President and President-Elect. He has also been a longstanding member of the Vermont Department of Health Primary Care-Public Health Integration Workgroup. At the nexus of Dr. Levine's clinical, education, public health and advocacy efforts is his heightened interest in improving health at the population level through health policy directed at fostering a culture of health.
As Health Commissioner, Dr. Levine takes great pride in leading the Department of Health's efforts to fulfill its mission – To protect and promote the best health for all Vermonters, and is honored to represent its vision of Healthy Vermonters living in healthy communities.
---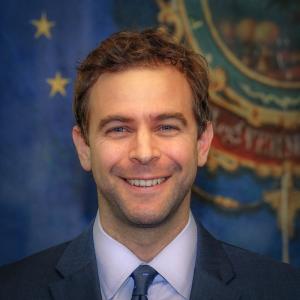 Tim Ashe /  Senate President Pro Tempore
Tim Ashe has been a State Senator since 2009. For four years he was chair of the Vermont Senate's Finance Committee which has jurisdiction over taxes, banking, utilities, health insurance, and more. He now serves on the Senate Appropriations and Transportation Committees. Professionally, Tim was an affordable housing developer for eight years during which he and his team created or renovated nearly 400 affordable senior apartments. He now contracts with non-profits to provide project management services on development projects.
---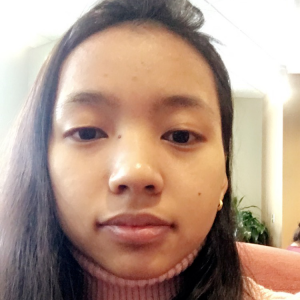 Menuka Rai / former Jr Iron Chef, Coach, and UVM student
Menuka is currently studying at UVM as a freshman. Menuka was involved in Burlington High School's after school food club and worked on the Farm to School inspired food truck, Fork in the Road. At UVM, she's working at the school's Medical Center in the cafeteria. As a good service worker and student, she sees the important connections between food and health every day.
---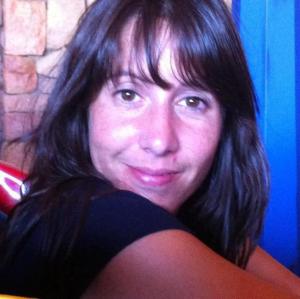 Jen Hutchinson / Child Nutrition School Meals Consultant, Agency of Education
Before working at the AOE, Jen was the Manager of Youth and Family initiatives for the Vermont Foodbank for 12 years, where she began the Nationally recognized BackPack Program and the mobile school pantry program known in Vermont as VeggieVanGo. Jen has a Culinary Arts degree from NECI.
---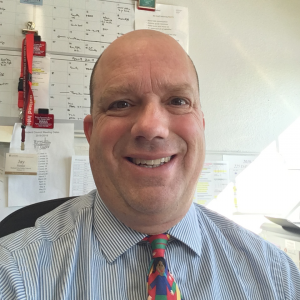 Jay Slenker / Principal, Rutland Intermediate School
Jay has been employed by RCPS since 1992 as a Paraeducator, Special Educator, Classroom Teacher, Assistant Principal and for the last 10 years as Principal. He enjoys being outside, hunting, and cycling.
---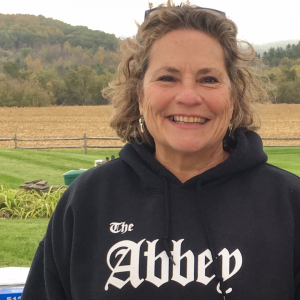 Maureen O'Neil / Executive Director, Abbey Food Service
Before child nutrition became Maureen's passion, she worked in the restaurant/catering industry for over 30 years. She joined the Abbey Food Service in 2009, and earned her School Nutrition Specialist (SNS) credentials in 2016. Maureen has been instrumental in increasing local produce in the schools through the Farm to School program throughout Southwest Vermont. With her commitment of feeding children year round, their summer meals program now serves over 34,000 meals. In Maureen's free time, she enjoys gardening, fishing, and hiking with her Siberian Husky "Shadow".
---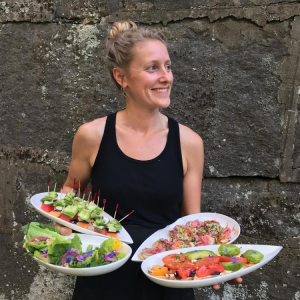 Kit Basom / Co-Owner, Craftsbury General Store
The Craftsbury General Store is a place-based business nestled in the Northeast Kingdom. Kit's passion for food and food systems evolved over the years: it began with a love of gardening and eating, led her to pursue a degree in anthropology with a focus on urban agriculture, engaged her in farming and Farm to School education, drew her out to the vibrant food-scape of California's Bay Area where she worked as a school meal nutrition analyst, and eventually tugged her back home to Vermont, where she has found her true bliss cooking and creating in the kitchen and building a business that nourishes the local community.
---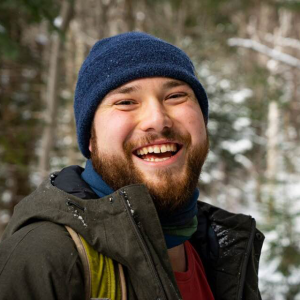 Jonathan Davis / Chef, Starving Artist Cafe
Jonathan has been impassioned and delighted by cuisine and creativity starting from a very early age. Valuing every aspect of the food process Jonathan has worked and trained at numerous restaurants and farms within the Champlain Vally. He has always sought new ways to blend his two passions together and they have culminated in the opening of the Starving Artist Cafe. For Jonathan, the culinary arts combine food, culture, innovation, community, and connection to the earth in a vibrant and visceral picture of the world. When not found in the kitchen he can be discovered competing in Ultimate Frisbee, playing boardgames, and spending time outdoors.
---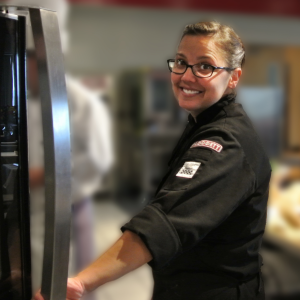 Sarah Tresser / Executive Chef Research & Development, Blodgett Oven Company
Sarah is a graduate of The Culinary Institute of America 2001 with a degree in Baking & Pastry, and has been in the restaurant industry for 22 years. She's worked as a Pastry Chef in multiple restaurants, as well as managed a large-scale bakery. Sarah has been with Blodgett for 10 years in a very diverse role. She helps people with applications in order to select the right oven for what they are cooking. SHhe creates all the menus for the trade shows and conventions, and works with national chains to provide them with program settings for their products in our ovens. She also works within the Engineering Department helping them design ovens, control panels, and the airflow within the ovens.
---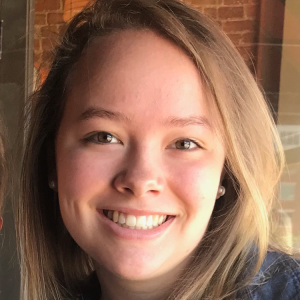 Madison Tobrocke / Former Jr Iron Chef & Pastry Chef, The Hinesburgh Public House
Madison competed in the Junior Iron Chef with the Champlain Valley Chef Hawks in 2015 and 2016. She pursued her love of food at Johnson & Wales University in Denver, Colorado, where she received her Associates Degree in Baking and Pastry Arts. She completed an internship at King Arthur Flour in Norwich, Vermont with a primary focus on large scale pastry production. She is currently pursuing her bachelor's degree in Food Service Management through Johnson & Wales University Online, while working as the pastry chef at The Hinesburgh Public House. In her free time, she enjoys baking, sailing, and other outdoor activities.
---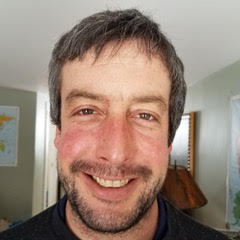 Angus Baldwin / Farmer & Owner, West Farm
Angus was born and raised in Vermont. After graduating high school he worked on Vermont farms from 2003 through 2011. In 2012, he started Three Crows Farm (Jeffersonville, VT), growing an acre of vegetables for local wholesale and Deep Root Cooperative, a distributor that sells produce throughout New England. Now Angus manages West Farm, which produces ten acres of vegetables for local wholesale, schools, and Deep Root Cooperative.
---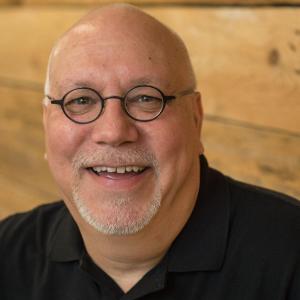 Ric Cengeri / Vermont Edition Producer & Host of the VPR Cafe, VPR
Ric has been to all of Vermont's 251 cities and towns and has eaten in a good portion of them. He loves nothing more than tasting Vermont-grown and produced foods and beverages. This led to him hosting the VPR Cafe which has been informing listeners about food trends, products and restaurants for the past six years. He has given several talks about places to see and eat at around the state. Ric is also an expert on polo, British football, and a number of various other obscure subjects.
Photo courtesy VPR/Daria Bishop
---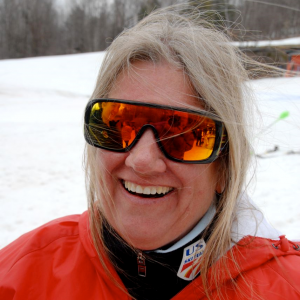 Barbara Ann Cochran / Olympic Gold Medalist & Owner, Cochran's Ski School
Barbara Ann Cochran is a former World Cup alpine ski racer and Olympic gold medalist. Born in Claremont, New Hampshire, she is the second of four siblings of the famous "Skiing Cochrans" family of Richmond, Vermont, which has operated a small ski area in the backyard since 1961, where she currently runs the ski school. Barbara Ann also is a sports consultant and motivational speaker with her business, Barbara Ann Cochran Coaching. Her desire is to help athletes, coaches, parents blossom to the best of their abilities in the world of sports.
---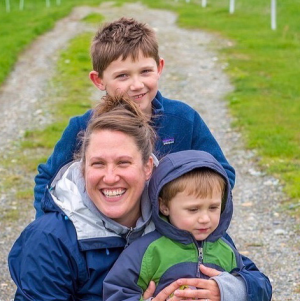 Abbie Corse / Farmer, Corse Farm Dairy
Abbie is a sixth generation organic dairy farmer in Southern Vermont. She farms there with her parents, cheered on in her endeavors by her two littles, Eli and Niko, and husband, Dave. She has a degree in Journalism from Saint Michaels College, and, when time allows, she enjoys writing about her farm adventures. Abbie loves photography, cooking fresh local organic food, and tromping around nature.
---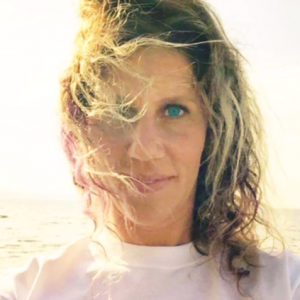 Hannah Deene Wood / Career Counselor, Project SEARCH, Howard Center
For 17 years Hannah was the owner of Talent Skatepark and Shop, Vermont's premier indoor skatepark. Hannah is currently director of the forthcoming non-profit, Talent Skatepark. Hannah survived a traumatic brain injury in 2001, when she accidentally fell from the top of a ladder. Taking a bad situation and finding the goodness in it is Hannah's specialty. One thing for sure, she knows that the foods we eat affect our overall health and she makes sure to incorporate brain healthy foods in her diet. Hannah finds working with people to be the most rewarding role one can have.
---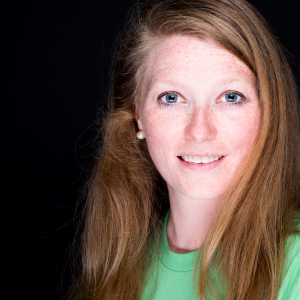 Katie Decker, Farm to Ballet / Director, Centerpoint School
Katie Decker currently works as Director of Centerpoint School (South Burlington and Winooski, Vermont), where she will be completing her 17th school year this coming spring. She adores the students she works with and is inspired daily by her staff. Katie has also been interested in dance and performance since a very young age, and she only recently realized she liked ballet. Since then, ballet occupies her mind and her time. Besides dancing, she has been putting her coordination skills to the test by making the Farm to Ballet Project happen since it's inception in 2015. The Farm to Ballet Project is a ballet that is performed outdoors at different farms across Vermont. To date, the Farm to Ballet Project has raised over $70,000 for farm and food related projects across our state. Most recently, Katie (along with her partner and artistic director, Chatch Pregger) formed a permanent ensemble of adult ballet dancers, called Ballet Vermont (another ballet company on a social mission)!
---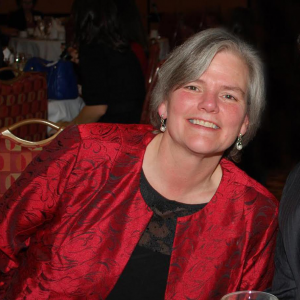 Ginny McGehee / Broadcaster, WJOY
Ginny McGehee has been a full-time broadcaster since 1980 and in Burlington for almost 36 years working for Hall Communications (WJOY-WOKO-KOOL 105, the BUZZ and WIZN). She has been host of the Breakfast Table on WJOY-AM for 23 years.  And while radio is her passion, food has always been a favorite! Ginny lives in Colchester and has a son, Thomas, who graduates from Syracuse University in May.
---
Gabriel Michaud / Farmer, Kingdom Creamery
Gabriel Michaud, age 12, resides on a dairy farm in East Hardwick, VT. He is proud to represent his family's business, Kingdom Creamery of Vermont, where he is an ice cream taste tester and connoisseur. Not only does he help in the creamery bottling milk and making ice cream and creemee mixes, but he works on the farm, too, milking cows, driving tractors, and being an all-around Mr. Fix-It! He has a creative mind and will meet any challenge head on. Gabriel is a 7th grade scholar athlete at Hazen Union Middle School. He keeps busy playing soccer, basketball, and baseball. Gabriel is also a member of the Kingdom Country Farmers 4H Club, where he spends much of his summers showing his dairy cows at fairs throughout New England. His family also raises heritage American Milking Devon cattle. Gabriel is an avid teamster, training and showing teams of Devon steers and oxen. He is the second of four brothers who is compassionate about life on his family farm.