Staff Bios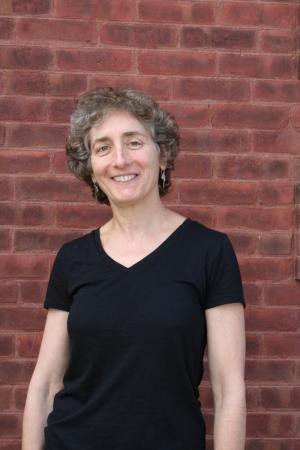 Betsy Rosenbluth, 
VT FEED Project Director, Shelburne Farms
Northeast Regional Lead, National Farm to School Network
After a brief stint working in aquaculture on the Red Sea, Betsy realized that policy and governance issues were more of a calling than cultivating shrimp. She spent a decade with the City of Burlington directing its sustainable city initiative, neighborhood programs, and waterfront development. Betsy helped launch the Burlington School Food Project and Burlington's Sustainable Schools Project. With VT FEED, she helped draft and pass Vermont's first farm to school bill. Betsy also served as Director of Projects for the Orton Family Foundation overseeing community planning projects, evaluation, and capacity building in towns throughout New England and the Rocky Mountain West.
As VT FEED's Project Director, Betsy provides leadership, vision, and coordination to advance its mission. Her work includes fundraising, communications, partner relations, and general management in coordination with the VT FEED Program Director. Betsy provides backbone support to the Vermont Farm to School Network and to the Northeast Regional Steering Committee of the National Farm to School Network.
Betsy lives with her family in Burlington where she walks down to Lake Champlain for the sunset whenever she can.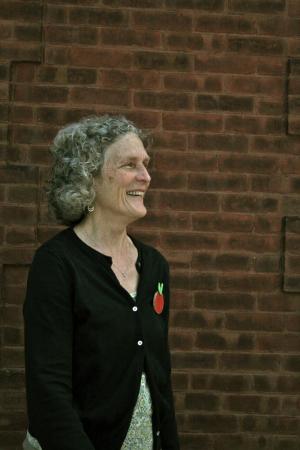 Abbie Nelson
VT FEED Program Director
Education Director, NOFA-VT
If you've grown, cooked, or tasted kale in a Vermont school cafeteria, chances are Abbie had something to do with it. Abbie has been a teacher for over 20 years and formerly worked on an organic vegetable and flower farm. She now works on improving school food by connecting kitchen managers with local farmers, helping farmers offer agricultural education on their farms, training school nutrition professionals, and teaching school staff how to introduce new foods to students.
Through VT FEED and NOFA-VT, Abbie serves as a statewide school food system consultant and trainer, helping statewide partners increase local purchasing and access to local and regional foods in schools and other institutions. She also offers professional development for school nutrition professionals. Abbie works extensively with the Farm to Plate Network and the Vermont Farm to School Network. She also serves on the Leadership Team of Farm to Institution New England (FINE) and is the co-coordinator of the VT School Nutrition Association's professional development committee.
Abbie lives in Essex, VT with her husband and has three grown children. She loves cooking, a variety of physical activities, and listening to mysteries on CD on her many sojourns around the state.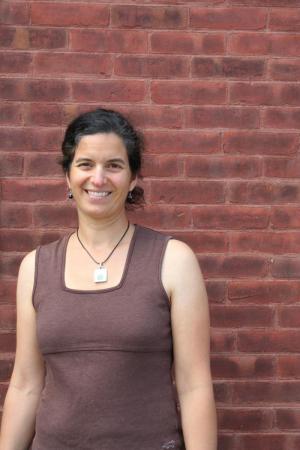 Amy Gifford
VT FEED Local Purchasing, Food Service Professional Development, and Jr Iron Chef VT Coordinator, NOFA-VT
Amy's first foray into school food took place while traveling the country for the National Gardening Association. Tasked with visiting school gardens and providing professional development for garden-based educators, she always made time to visit the cafeteria. That's where she first witnessed the growing distance between people and what they eat.
Amy felt compelled to help students develop a healthy relationship with their food, so she began consulting with school districts. She works with school nutrition professionals through VT FEED and NOFA-VT, helping them source local ingredients and hone their scratch-cooking skills, frequently offering cooking workshops and professional development opportunities. Amy also coordinates the annual Jr Iron Chef VT competition because there is nothing better than mixing together great kids, good ingredients, and a dash of healthy competition!
Amy lives in Richmond with her husband and two growing boys who eat just about anything she puts in front of them (by far the accomplishment of which she is most proud).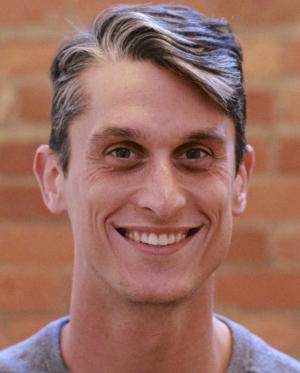 Ryan Morra
VT FEED Professional Learning Coordinator
Education for Sustainability Partnerships Coordinator & Educator, Shelburne Farms
Ryan's connection to education, food, farming, environmental and social justice runs deep. He cut his teeth in farming while studying at Warren Wilson College in Asheville, North Carolina, where he received his B.S. in Biology and Environmental Studies, all the while volunteering with in the college's farm and garden, and employed on the sustainable forestry work crew. He acquired his teaching license in 7-12 General Science through a fellowship at Eagle Rock School & Professional Development Center in Estes Park, CO. There, he explored innovative place-based and project-based teaching models for his practice, including the co-development of a specialized course, You Are What You Eat.
Throughout his educational journey, Ryan interspersed myriad agricultural and outdoor adventures, including farming in Tuscany at Spannocchia, mountaineering in Patagonia, Chile, working as a backcountry caretaker with the Green Mountain Club, and leading a Vermont Youth Conservation Corps high school crew. Ryan received his M.S. through the Field Naturalist & Ecological Planning Program at UVM, where he created a place-based education initiative in Adjuntas, Puerto Rico that was modeled after the UVM-Shelburne Farms PLACE Program.
As Shelburne Farms' Education for Sustainability (EFS) Partnerships Coordinator, Ryan works in many capacities on and off the farm facilitating professional development for educators around EFS through the Sustainable Schools Project and facilitating farm-to-school professional learning with Vermont FEED. You will also see him teaching in our school programs and working with the students and teachers with partner schools, including the Sustainability Academy in the Old North End of Burlington.
Ryan resides in Burlington with his partner, a feisty three-legged cat, and their beautiful mutt of a rescue dog. They often take long romps to waterfront and enjoy cooking - and eating - the bounty of fresh veggies from the farm!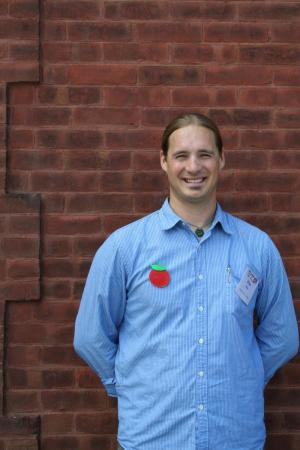 Ethan Bodin
Farm to School Professional Learning Facilitator, Shelburne Farms
Ethan is passionate about food systems, sustainable agriculture, and Vermont's working landscape, and he shares that passion with students in classrooms, fields, and schools around the state. Ethan has explored agriculture all over the world, serving as a WWOOFer (Willing Workers On Organic Farms) in Europe and New Zealand. His love of the Vermont landscape grew while working for Bread and Butter Farm in South Burlington and on a woods crew for a 70,000-tap maple sugaring operation in Cambridge. In his spare time, he now operates a small sugar bush with his father and two partners on Elmore Mountain.
As the Farm to School Professional Learning Coordinator at Shelburne Farms, Ethan helps teachers and administrators use food education and sustainability to bring about school transformation. He teaches a range of courses and professional development workshops for students, educators, administrators, and food system enthusiasts around the state. He also coordinates the Farm to School Institute and frequently mentors school teams on developing farm to school programs.
Ethan lives in Vergennes with his family and loves dreaming up ideas for applied permaculture on his family's land in North Chittenden.